I love cookies with m&m's. In today's 12 days of cookies I'm sharing  chewy m&m sugar cookies with you. These were so easy to make!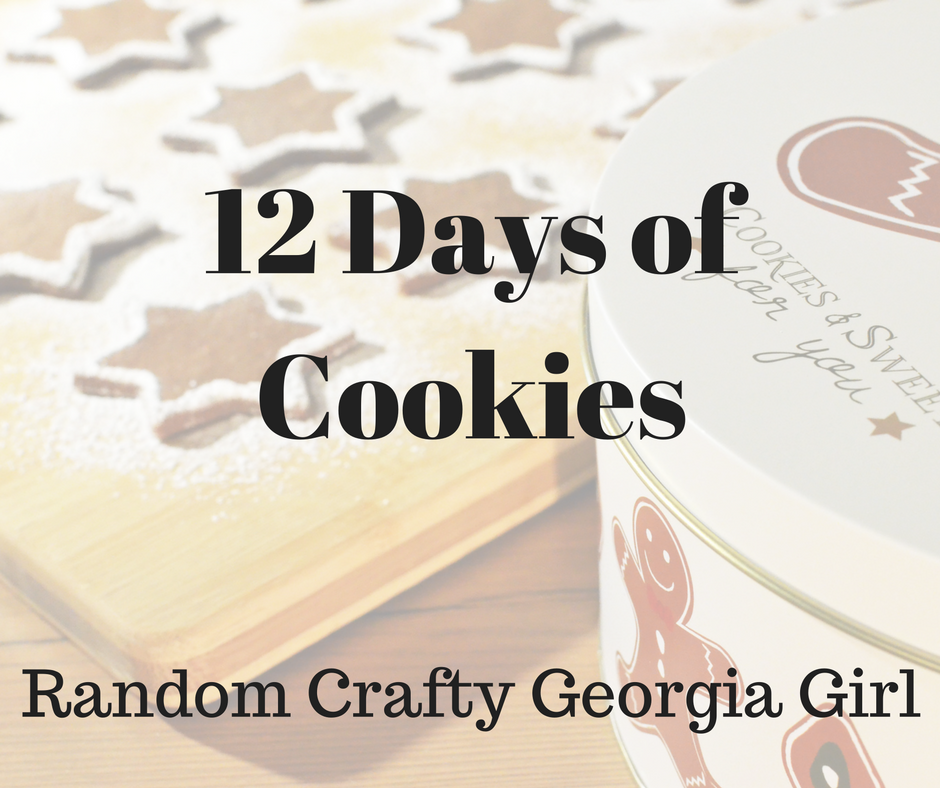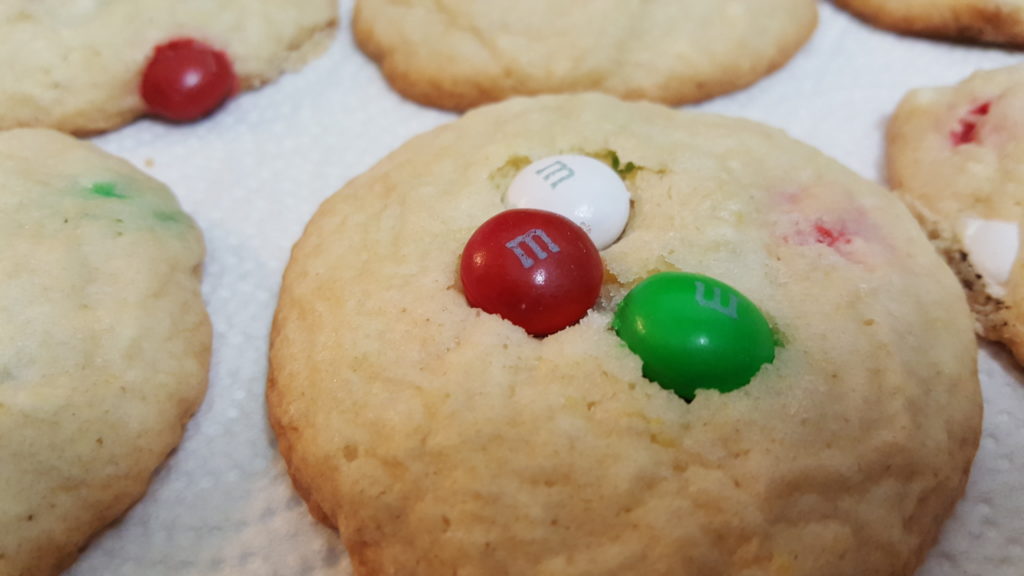 2 1/4 cups all purpose flour
1 teaspoon baking powder
1/2 teaspoon baking soda
1/2 teaspoon salt
1 1/2 cups sugar plus 1/3 cup for rolling
2 oz. cream cheese cut into 8 pieces
6 tablespoons unsalted butter, melted and still warm
1/3 cup vegetable oil
1 large egg at room temperature
1 tablespoon mil
2 teaspoons vanilla
1 1/4 cups M&M's
Preheat oven to 350 degrees. Line baking sheets with parchment paper.
In a medium bowl whisk together the flour baking powder, baking soda, and salt. Set aside.
Combine 1 1/2 cups of sugar and cream cheese in a large bowl. No need to stir them together yet. Put the remaining 1/3 cup of sugar in a pie plate and set aside. Pour the warm butter over the cream cheese mixture and whisk to combine. The mixture won't be completely smooth yet. Whisk in the oil, egg milk and vanilla. Mix until smooth.
Use a rubber spatula to start folding the dry ingredients into the wet. When the dry ingredients are partially incorporated add 3/4 cup of M&M's to the dough. Continue mixing until a soft dough comes together. Don't wait to add the M&M's until the dry ingredients are completely incorporated. You will over mix.
Portion the dough onto the prepared cookie sheets with a cookie scoop. Work quickly because if you handle the dough too much you will have flat cookies. Roll the dough into a ball with your hands and then roll in the sugar. Use the bottom of a glass to flatten the dough into discs.
Bake the cookies 1 tray at a time for 10-12 minutes or until the edges are set. Remove from oven and press a few M&M's on top of the cookies and transfer to a cooling rack.
These were so soft! I used the holiday mint flavor of M&M's and it gives the cookies a little hint of peppermint.
Save
Save