I'm a couple of days behind in posting my 12 days of cookies. So for today's Saltine Toffee I'm just going to do a quick post.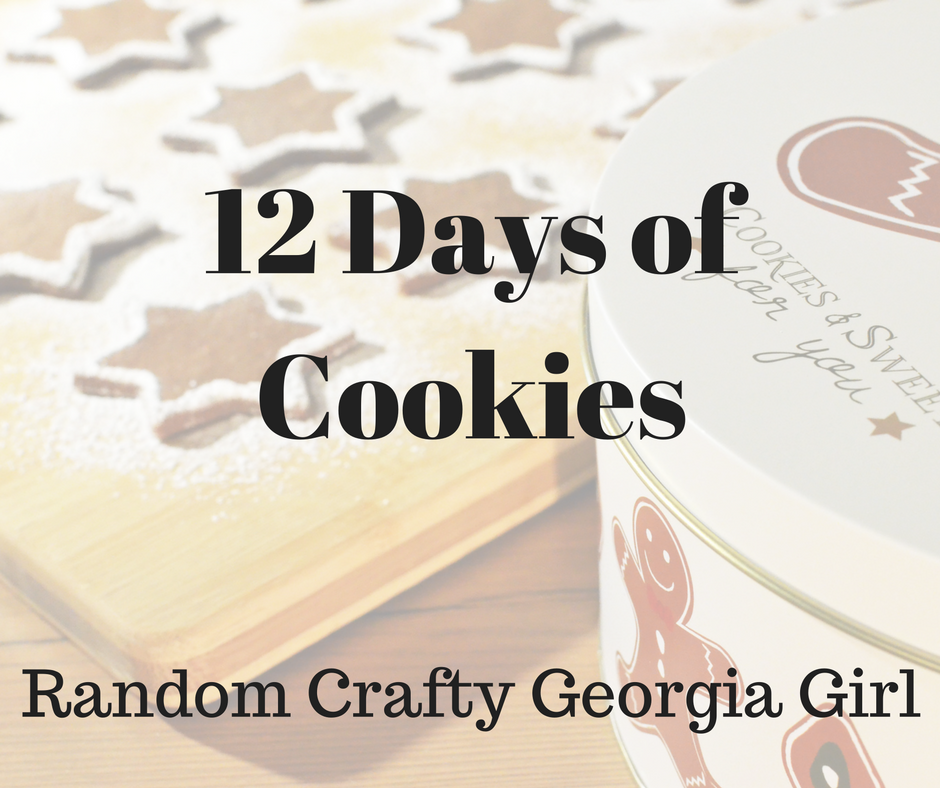 I remember my mom making Saltine Toffee a few times. It is so much easier than I thought it was! The hardest part is was waiting for the butter and brown sugar to boil.
You need:
saltine crackers (enough to cover a cookie sheet)
1 cup (2 sticks) butter
1 cup packed brown sugar
12 ounce bag of semi-sweet chocolate chips
Preheat oven to 425 degrees. Line a cookie sheet with aluminum foil. Lay the crackers in a single layer on the cookie sheet.
In a medium sauce pan over medium heat melt the butter and brown sugar together and bring to a boil. Boil for five minutes.
Remove from heat and pour caramel mixture over the crackers. Spread with a wooden spoon if needed. Bake for 4-5 minutes or until bubbly.
Remove from oven and sprinkle with chocolate chips. When the chips begin to melt spread over the crackers with a spoon to cover.  Chill for at for two hours. (I chilled mine overnight.) Store in an air tight container.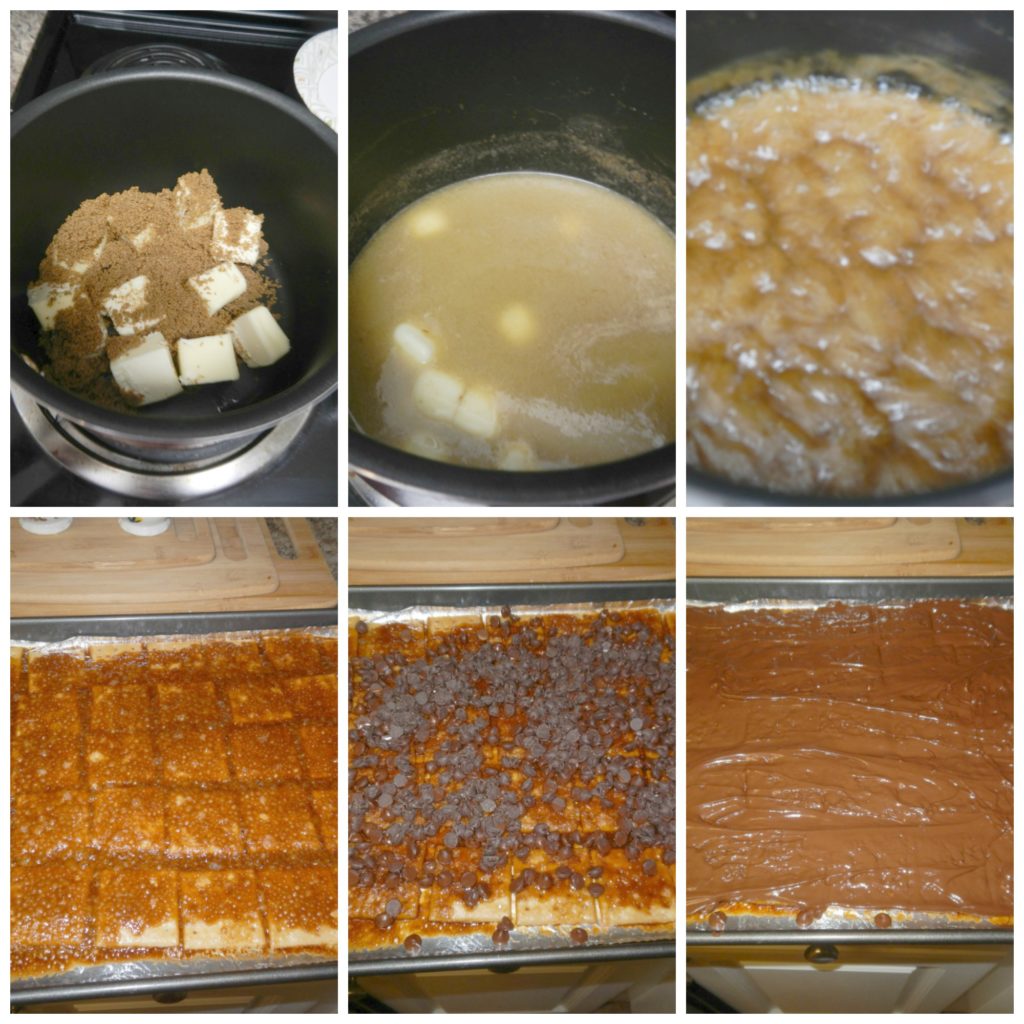 There is something about the salty sweet that this toffee has! You get the sweetness of the brown sugar and chocolate but also the saltiness of the cracker.
Would you like to see my posts as they are posted? Sign up for my email list in my right side bar or in my newsletter tab!
Do you follow me on Facebook, Twitter, Pinterest, or Instagram? Click the links and you can keep up on all the random crafty fun! Be sure to use the hashtag #randomcraftylife if you'd like to be featured on the Random Crafty Georgia Girl Instagram! I love seeing what you are up to!
http://randomcraftygagrl.com
Facebook: https://www.facebook.com/RandomCraftyGeorgiaGirl
Twitter: https://twitter.com/RndmCrftyGAGrl
Pinterest: https://www.pinterest.com/RndmCrftyGAGrl/
Instagram: http://www.instagram.com/rndmcrftygagrl