Have you been enjoying 31 Places to Visit in Low Country SC and Coastal GA so far? I started at the bottom of the state of Georgia and working the way up the Georgia coast. There's so many more great places to explore in this great part of the country! Are you ready to find out about St. Simon's Pier?

The St. Simon's Pier is a great place for fishing! There's always people crowded around trying to see what they can catch! A lot of people catch and release, but there's some that keep their caught fish. Sometimes you might be lucky enough to catch a shark. You'll have to release that though! You don't want a shark on the pier! Haha!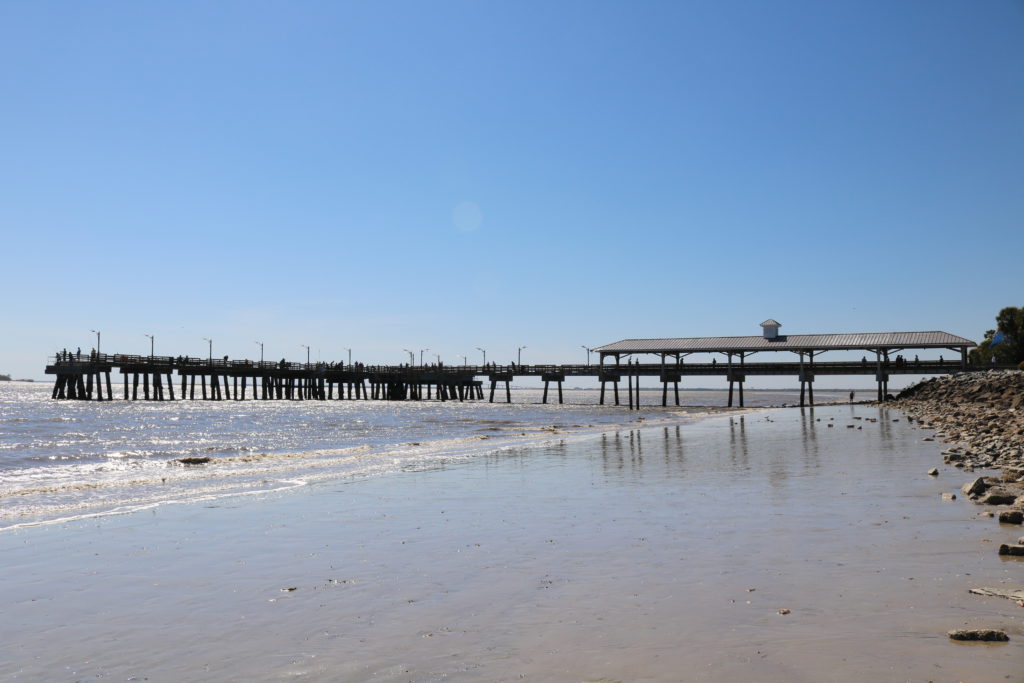 The pier at St. Simon's is so much more than just a fishing pier. It's a place where musicians and artists come to play and draw. It's a place where people sit and watch the ships come in or enjoy an ocean breeze. We like sitting on the pier and watch the waves.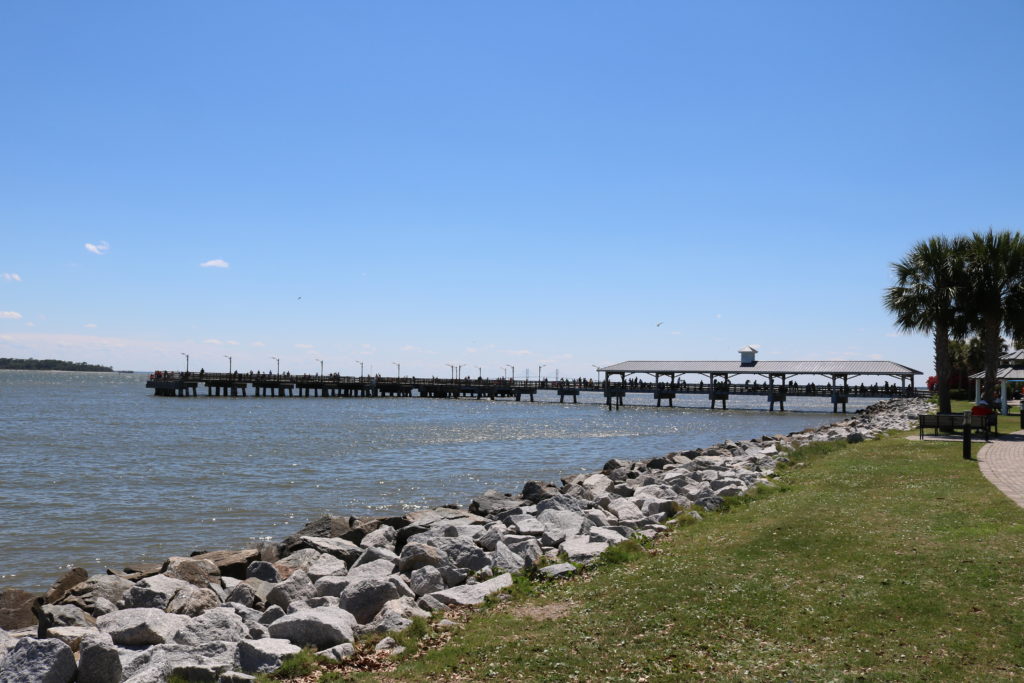 Would you like to see my posts as they are posted? Sign up for my email list in my right side bar or in my newsletter tab!
Do you follow me on Facebook, Twitter, Pinterest, or Instagram? This way you can keep up on all the random crafty fun! Be sure to use the hashtag #randomcraftylife because I love seeing what you are up to!