Today we make out way up to Tybee Island. Tybee, also called Savannah's beach, is 30 minutes from Savannah.
There are three main beaches on Tybee Island. South Beach, North Beach, and Mid Beach.
South Beach is the most popular beach. It has the pier and is on the main street of the island.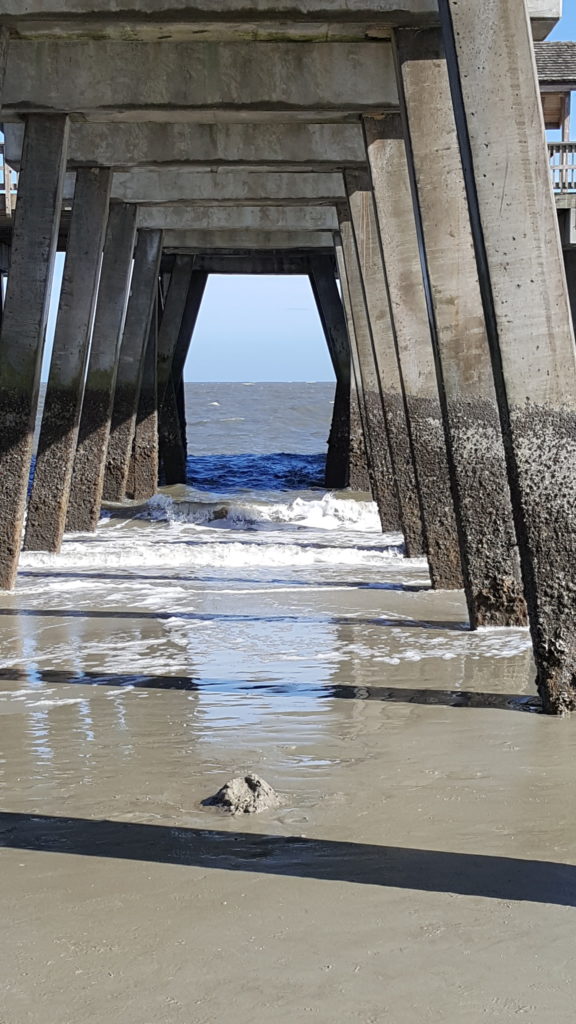 Mid Beach is  less crowded. It is mainly used by the vacation rentals that are along it's shoreline. We have not been here before so I don't have any pictures from there.
North Beach is our favorite Tybee Island beach. It is where the lighthouse is located. I'll be talking about that tomorrow! North beach has a lot of visitors but it is not nearly as crowded as South Beach. It is great for your little shell collectors since it usually always has great shells!
Would you like to see my posts as they are posted? Sign up for my email list in my right side bar or in my newsletter tab!
Do you follow me on Facebook, Twitter, Pinterest, or Instagram? This way you can keep up on all the random crafty fun! Be sure to use the hashtag #randomcraftylife because I love seeing what you are up to!