I have said before that I love when something you make for dinner just comes together. This is kind of one of those recipes and kind of not! It had a bit of a fail with it but it turned out to be a win!
I had made chicken breasts on another night and there was some left over. The picture below is from before I cooked them.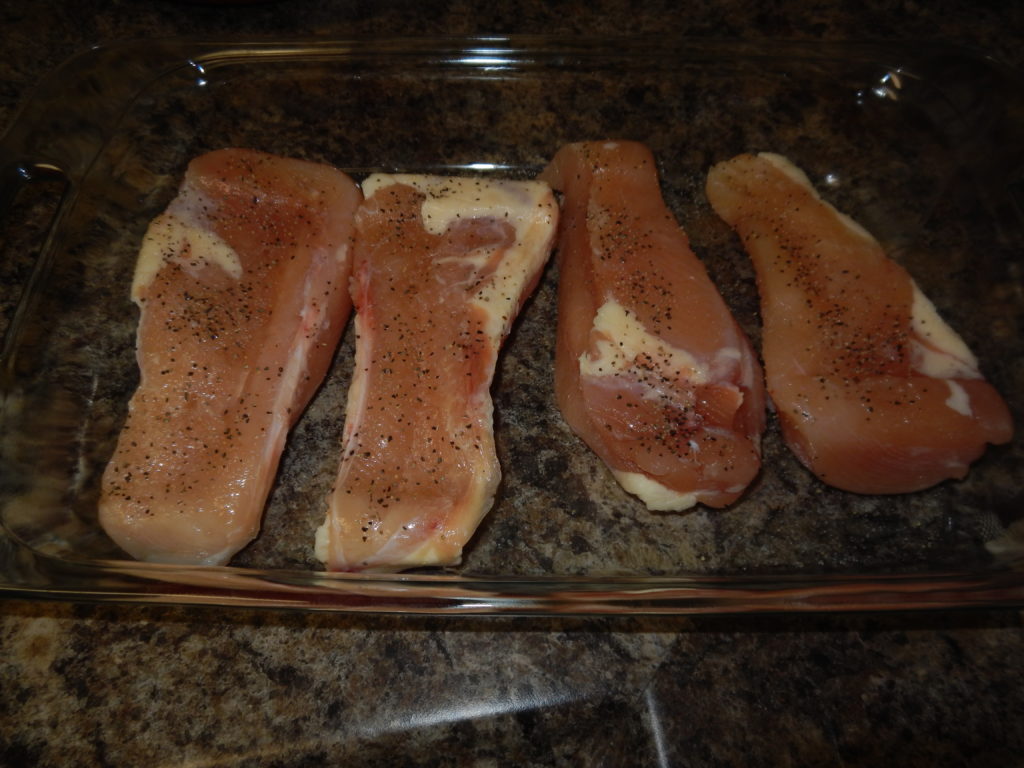 I pulled it apart and marinated it in Duck Commander marinade. I also added some salt, pepper, garlic powder, and minced onion. You can use any marinade, but this is what I had on hand. I stored it in an airtight container overnight in the refrigerator stirring every few hours. (with exception of when I was asleep! Haha!) After a while I tasted this to make sure it was going to taste good. It had a really salty taste. I didn't like it so I poured everything into a colander and drained and rinsed the duck commander marinade off. I put the chicken back in a container with some water and BBQ sauce. There was still a little bit of taste of the duck commander marinade on it, but it wasn't all you could taste after I rinsed it.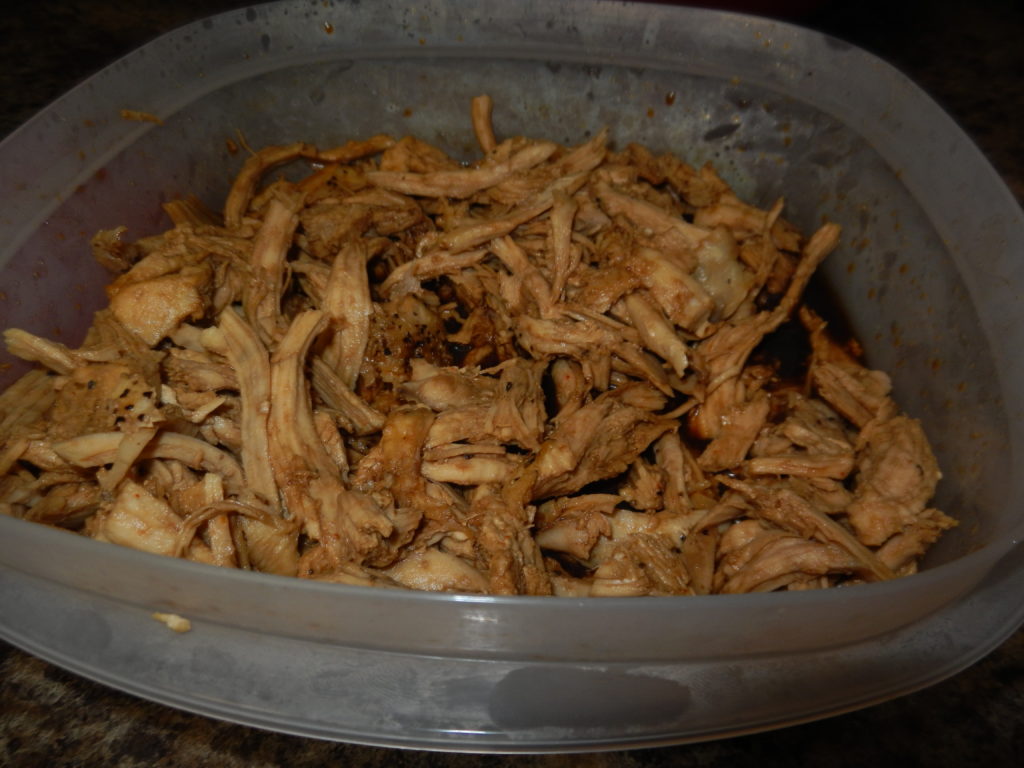 When you are ready for dinner, take the container out of the fridge and stir a couple of more times to make sure all the chicken is coated in the marinade. Spoon the chicken into a pot and cook over medium heat for around 20 minutes or just long enough to heat through. Make sure to stir occasionally so it doesn't stick to the bottom of your pot.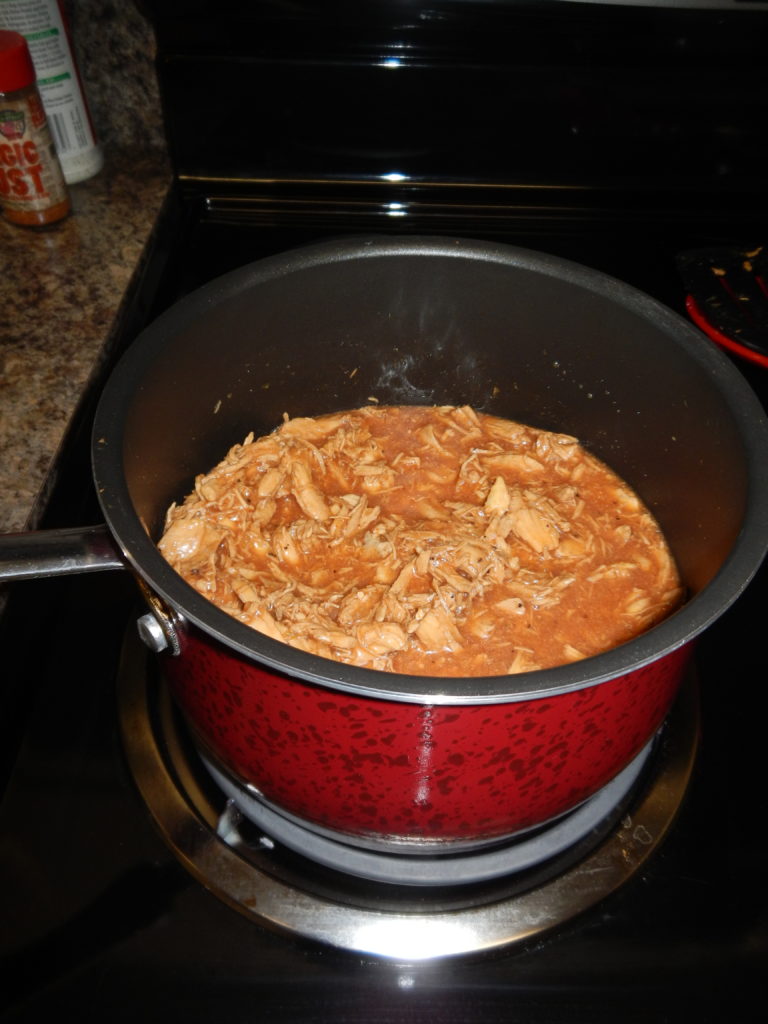 After the chicken has heated through it's time to eat! You can put it on a bun, bread, or without bread. It's a very easy meal to make and is great for those nights where you need something fast because of busy schedules like the nights of school events or when you are working late.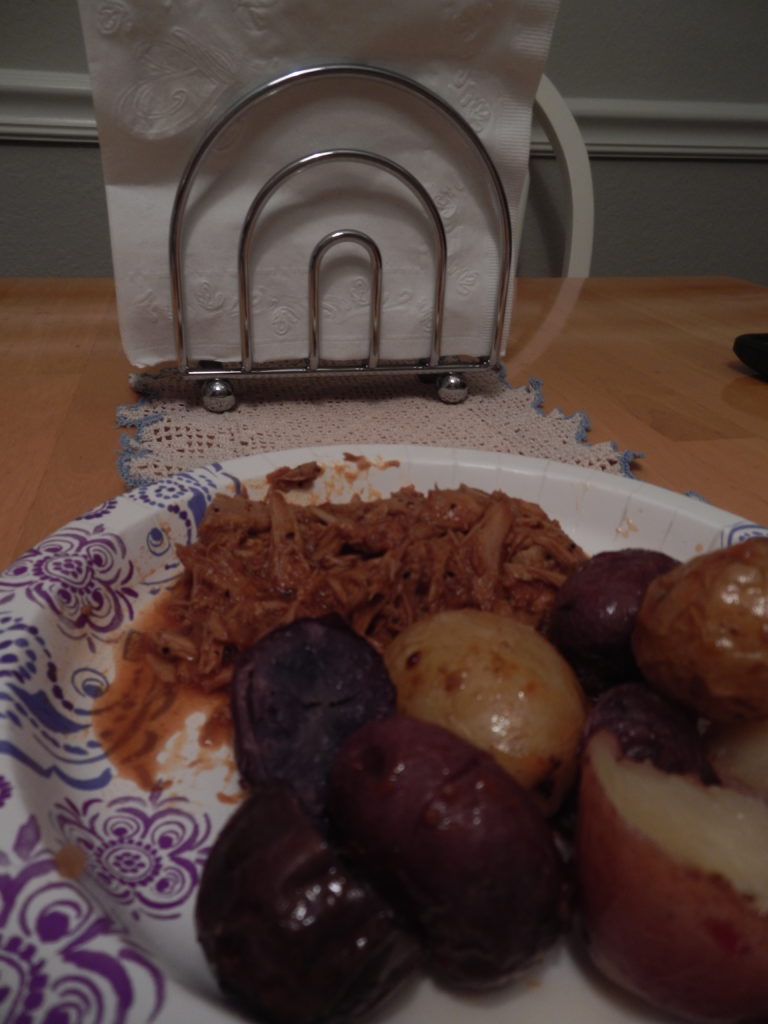 Have you ever made something that started as a fail, but ended up being quite a success? Share the story on the Random Crafty Georgia Girl Facebook page!
Save
Save
Save