Valentine's Day is a day to celebrate love! A day to celebrate your spouse, a friend, your children. Sometimes our budgets don't allow us to celebrate in big fancy ways! There's times that you need to watch money! I'm sharing some fun ways to go out on a Valentine date without breaking the bank.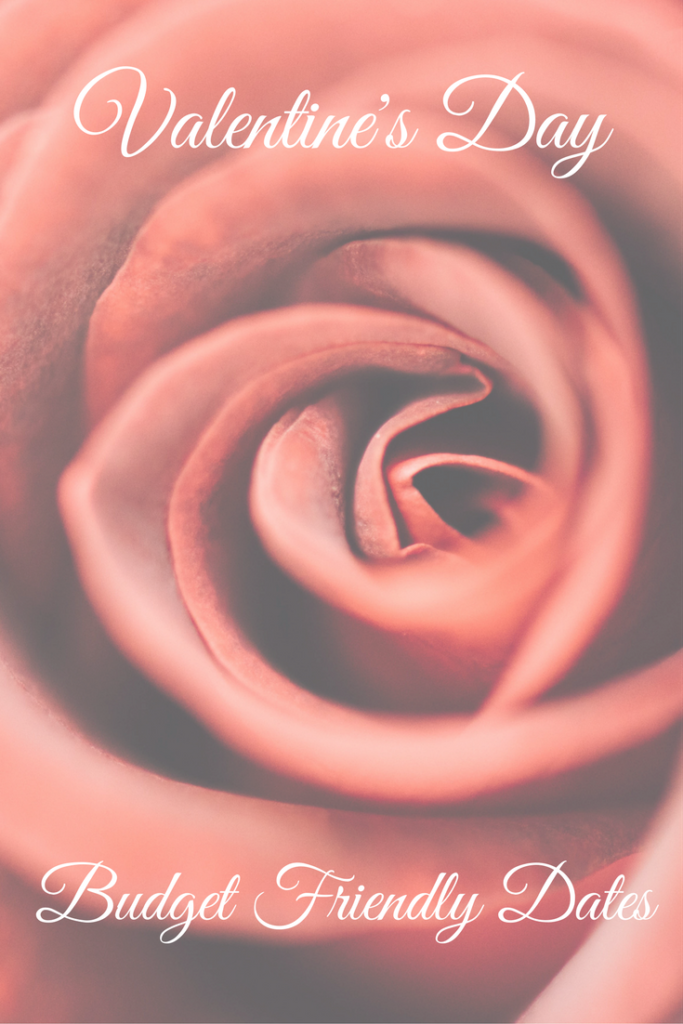 There's so many ideas for budget friendly dates on the internet these days. Depending on what you consider budget friendly that is. Everyone has a different budget and that's what makes life fun! =) Here's some of my favorite budget friendly dates. Most of these are at home dates or dates outside without spending a lot of money.
Here's some free, at home, or very low cost dates:
video game night
homemade pizza night
board game night
Netflix and finger foods
fly a kite at the park or on the beach
sunset picnic on the beach
go on a geocahe scavenger hunt
flag football at a park. invite some friends to play too.
take a coin and drive. Every time you come to an intersection you flip the coin heads is left tails is right. flip 20 times then where you end up is where your date is.
decide on something fun to do at the coin's final destination.
go back to your childhood. go to a local park and play on the swings, merry go round, etc.
These might cost a little more but are still pretty budget friendly:
flea market flip weekend (find a local flea market, set a price range, and find items that you can make into something new)
antique stores (we love going to antique stores and seeing who can find the most interesting item. we don't always buy anything but we have a good time still!)
break out the grill and grill your favorite summer food! even if it is freezing where you live it's always a challenge to see how long you can stay out in the cold.
Recreate a meal from a favorite restaurant
There are so many budget friendly date nights that are so much fun! Valentine's Day doesn't have to be just a one day thing though! You can show your love throughout the whole year! Have a great day of love!
Save
Save