Valentine's Day is coming up soon! Some people go all out on Valentine's Day and some just like to keep it low-key. Valentine's Day doesn't have to put you in debt. There's simple things you can do to make your Valentine's Day budget friendly!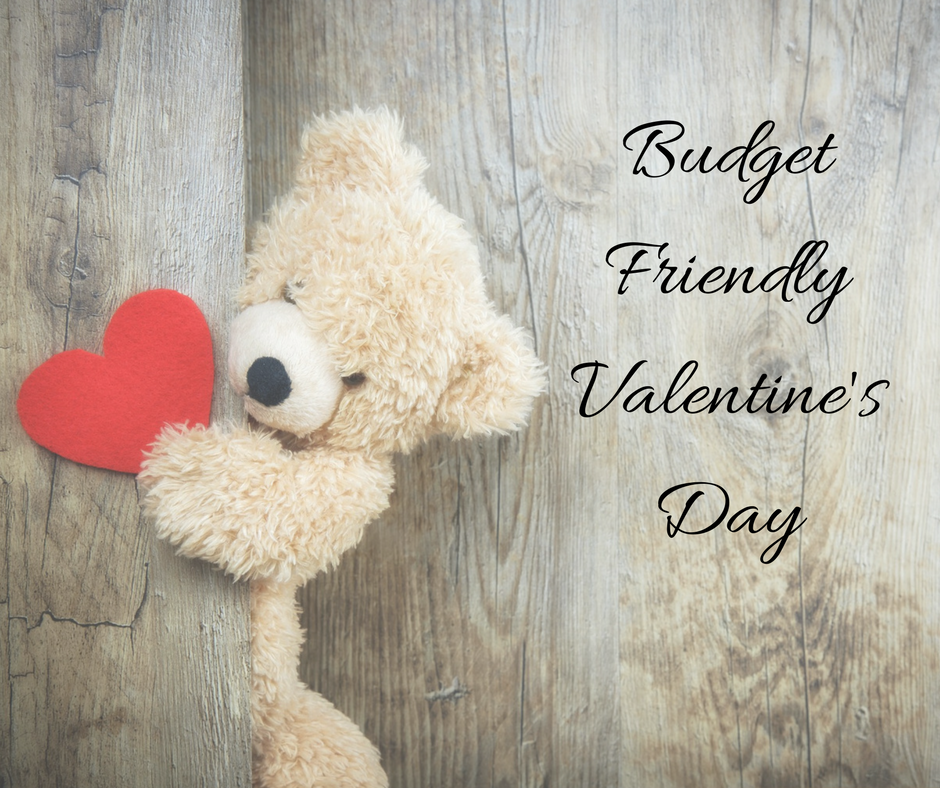 Valentine's Day doesn't mean you have to spend a lot of money! You can have a fun date with your loved one right at home. One of our favorite things to do is cook together. Mr. RCGG does all the frying in our house. Frying scares me. This year we are doing homemade pizzas.
We also like to go grocery shopping together. This is probably not everyone's idea of a date night or budget friendly, but we like to shop our grocery store's BOGO sales. Haha!
We love walking along the beach! It's definitely one of our favorite things to do! We love looking for shells and watching the waves come wash up on the shore line.
Another fun and budget friendly activity we enjoy is going to walk around downtown Savannah! The city is filled with beauty and so much history. You can walk around the different squares, see the fountain in Forsyth Park, watch the cargo ships come down the Savannah River into the Port of Savannah. Watching the ships is one of Mr. RCGG's favorite things to do. He could sit on River Street all day watching them.
Sometimes you have to break the budget if you want something a little more special though. Before we moved to Savannah, we would go down to Jekyll Island for a weekend. It is still one of our favorite things to do. We haven't stayed a whole weekend since we moved to Savannah, but we still love going to explore the beautiful island.
We don't always go out for a date though. We also have dates at home. We love watching movies on the couch on weekends. We usually choose a movie from our DVDs, but sometimes we will find something on Netflix or Amazon Prime Video.  Board games are another at home date option. The shelf of our coat closet is full of board games like various versions of Monopoly.
Valentine's Day is on Wednesday. I hope you take time to celebrate those you love. Not just on Wednesday, but every day!
Would you like to see my posts as they are posted? Sign up for my email list in my right side bar or in my newsletter tab!
Do you follow me on Facebook, Twitter, Pinterest, or Instagram? This way you can keep up on all the random crafty fun! Be sure to use the hashtag #randomcraftylife because I love seeing what you are up to! Have you joined the Random Crafty Georgia Girl Community Facebook group? Get behind the scenes of what goes on in the RCGG life! There's also games, weekly discussion threads, and some show and tell!
http://randomcraftygagrl.com
Facebook: https://www.facebook.com/RandomCraftyGeorgiaGirl
Random Crafty Georgia Girl Community https://www.facebook.com/groups/RandomCraftyGeorgiaGirlCommunity/
Twitter: https://twitter.com/RndmCrftyGAGrl
Pinterest: https://www.pinterest.com/RndmCrftyGAGrl/
Instagram: http://www.instagram.com/rndmcrftygagrl