I love baking! There is just something about it that calms me and makes me happy! Most people think baking is a hassle and takes too much time, but when I am in a bad mood or bored I will bake! Today I am sharing one of my favorite fall cookie recipes with you! I love anything caramel apple and since fall is almost upon us I thought it would be the best time to share this fabulous recipe with ya'll!
This is a very easy recipe. These cookies are very soft and you can definitly get a lot of apple flavor in them. I think the hardest part about the entire recipe is shredding the apple.
Caramel Apple Cookies
1/2 cup butter, softened
1 1/4 cup brown sugar
1 teaspoon baking soda
1 teaspoon apple pie spice (*If you can't find apple pie spice you can use a teaspoon each of nutmeg, cinnamon, and allspice. I usually sprinkle some over the apples before adding them to the batter as well. Just a little bit though.)
1/4 teaspoon salt
1 egg
1/2 cup apple juice or milk
2 1/4 cup all purpose flour
1/4 cup all purpose flour
1 large tart apple (granny smith) peeled and coursely shredded
1/2 cup brown sugar
3 tablespoons butter
3 tablespoons apple juice
2 2/3 cups powdered sugar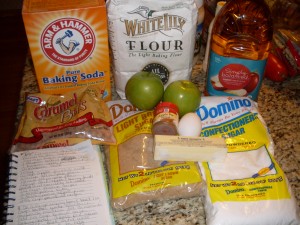 In a large mixing bowl beat 1/2 cup butter with an electric mixer on medium speed for 30 seconds. Add 1 1/4 cup brown sugar, 1 teaspoon baking soda, apple pie spice and salt. Beat until well combined. Beat in egg until well combined. Add 1/2 cup apple juice and beat on low. MIXTURE WILL LOOK CURDLED!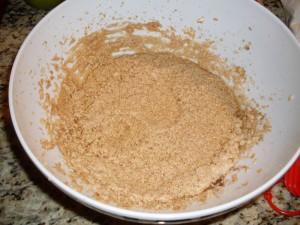 Beat in as much flour as you can with the mixer. Stir in the remaining flour. Fold in apple.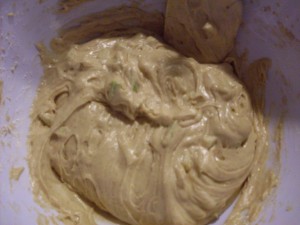 Drop dough by slightly rounded teaspoons 2 inches apart onto a parchment paper lined cookie sheet.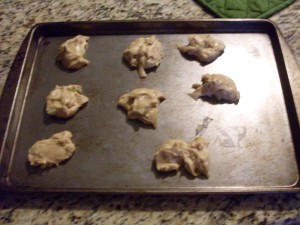 Bake for about 10 minutes at 350 degrees or until tops are lightly browned. Let stand 2 minutes on cookie sheets. Transfer to wire racks to cool.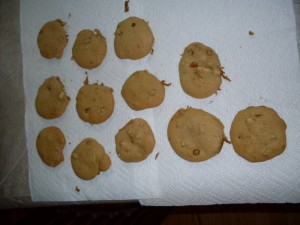 In a small sauce pan heat and stir 1/2 cup brown sugar, 3 tablespoons butter, and 3 tablespoons apple juice over medium heat until dissolved. Whisk in powdered sugar. Spread on tops of cookies. Sprinkle with pecans if desired.
**If frosting hardens, stir in small amount of apple juice.
Linking up with: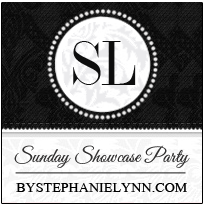 Six Sisters Strut Your Stuff Saturday Link Party
DIY Sunday Showcase at Pinkwhen