So many people say that they are not creative! My mom always taught me that everyone has at least some form of creativity in them! You don't have to be the best artist or great at making quilts. That's what the Creating Something Random Challenge is all about! I want to help you find your inner creativity! I know it's in there somewhere!
Creating Something Random is a challenge that is so simple that you don't have to be a professional crafter to participate.  I'm leaving it all up to you on how you want to play. If you want to challenge yourself and write your own tutorial then go for it. If you don't feel comfortable doing that then share a picture! There's so many ways you can do this challenge and I'm here to help you find it!
Here's how the challenge works:
Each month I will give you a secret supply. Then you create whatever you want and share it with me through any of my social medias.  If you write a tutorial on how you created your masterpiece then email it to me at rcgg_cate@randomcraftygagirl.com and I will post it for you to share!
We are not sticking to just craft supplies though! Every other month I will change it up and host Creating Something Random Kitchen Edition!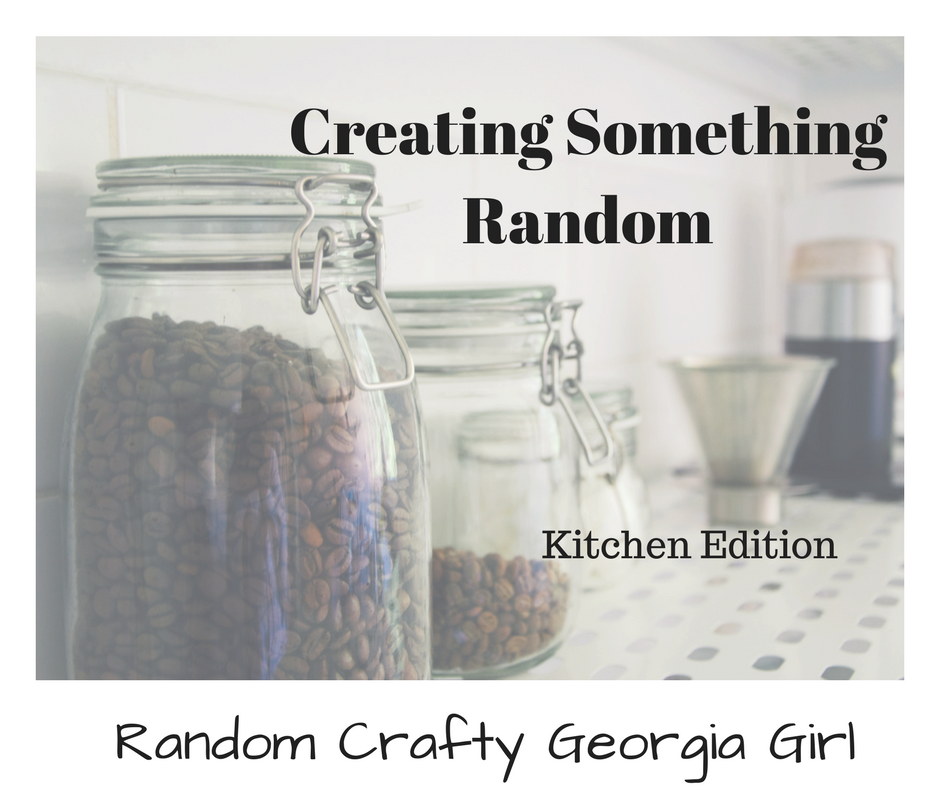 Everything works exactly the same in this one except you will be given a secret ingredient instead of craft supply!
I am so excited for these challenges! There's so much good that be done in the world if we focus on making it a little brighter for everyone!
I hope you have as much fun with this as I have had figuring it out! There's so much to do now that you know the details! Are you ready for the first secret craft supply?
March's secret craft supply for creating something random is artificial flowers! NOW GO CREATE SOMETHING RANDOM!
Linked up to Bloggy Brunch at Hodge Podge Moments
Save
Save
Save
Save
Save
Save
Save
Save