Have you been participating in Creating Something Random? What have you been working on?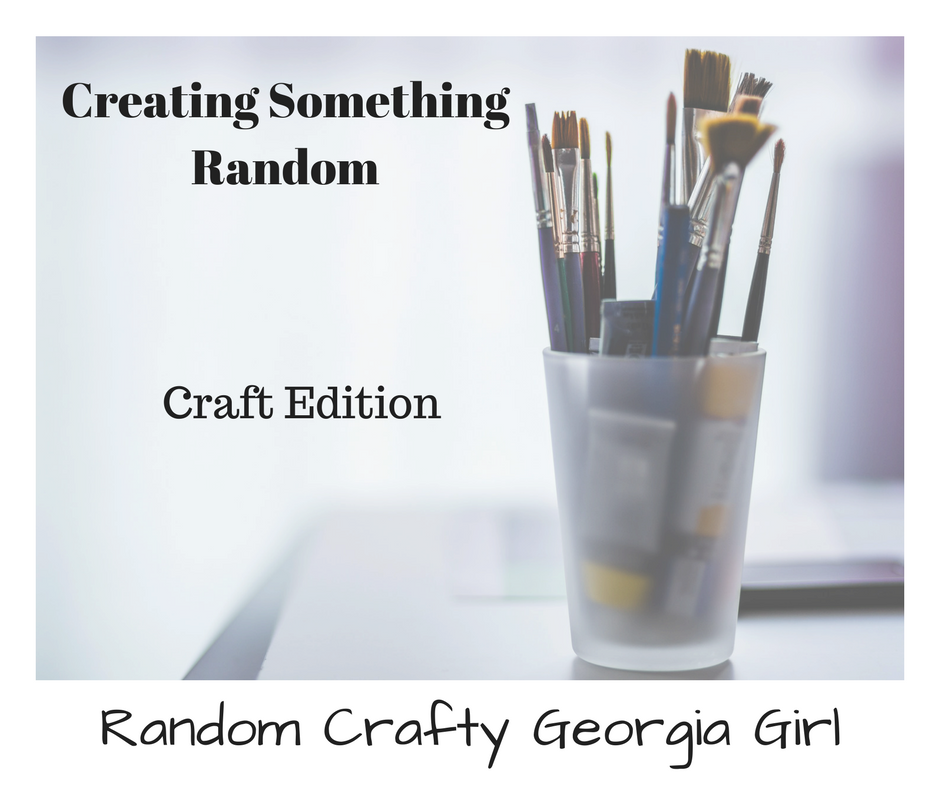 I have the hard part of my project done already! I just need to find the flowers that I want so I can finish! I wrapped a foam wreath in yarn for a spring wreath. I have had trouble finding the flowers I want though.
I will be creating a link up at the end of the month for you to share your projects. If you don't have a blog then you can send a picture and a few short paragraphs of how you made your flower project to me at rcgg_cate@randomcraftygagirl.com and I will write up a guest post for you. I'm looking forward to sharing my wreath with you and can't wait to see how your projects come out!
Would you like to see my posts as they are posted? Sign up for my email list in my right side bar or in my newsletter tab!
Do you follow me on Facebook, Twitter, Pinterest, or Instagram? Copy and paste the links into your broswer and you can keep up on all the random crafty fun! Be sure to use the hashtag #randomcraftylife if you'd like to be featured on the Random Crafty Georgia Girl Instagram! I love seeing what you are up to!
http://randomcraftygagrl.com
Facebook: https://www.facebook.com/RandomCraftyGeorgiaGirl
Twitter: https://twitter.com/RndmCrftyGAGrl
Pinterest: https://www.pinterest.com/RndmCrftyGAGrl/
Instagram: http://www.instagram.com/rndmcrftygagrl