One of my favorite Christmas movies is Dr. Seuss's How the Grinch Stole Christmas. I love the original cartoon version narrated by Boris Karloff! His voice is one of those classic voices that you never forget.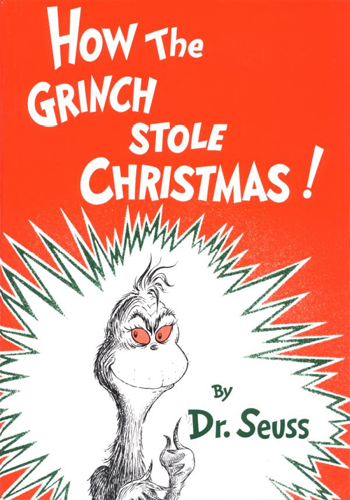 I have participated in an ornament exchange for the past three years. It is hosted by my blog friend, Amy, from One Artsy Mama! It has become one of my favorite holiday traditions.
This year, I made a Grinch ornament for my exchange partner! It's was so easy to make.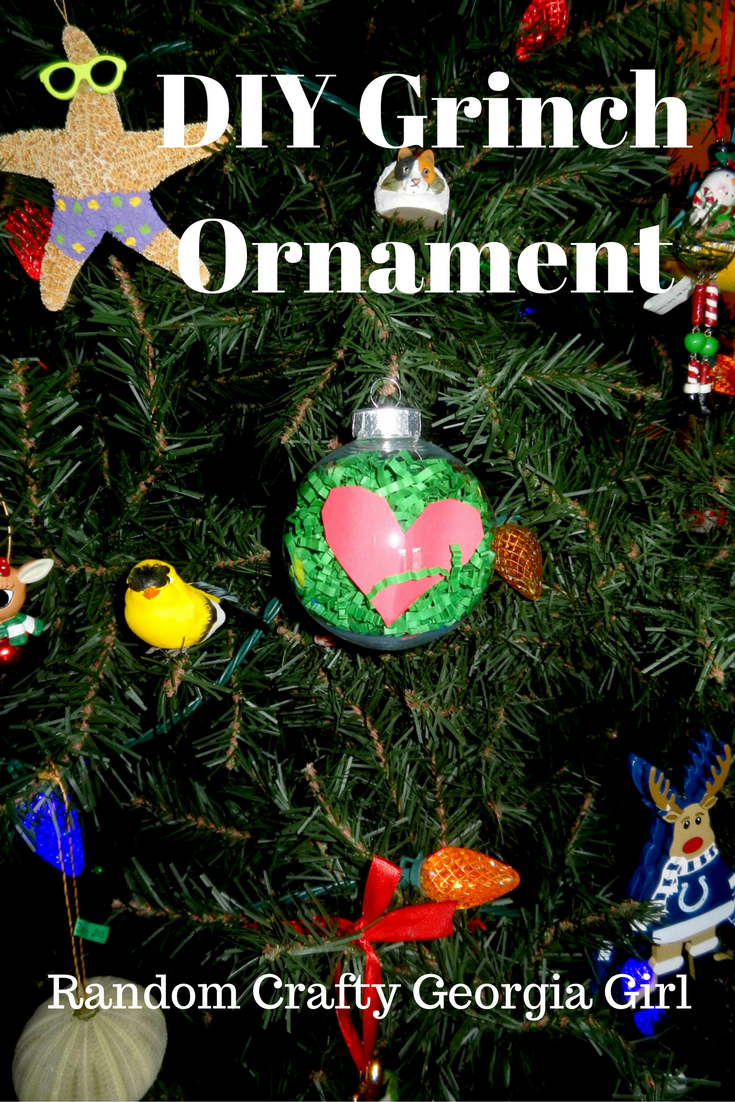 You need:
1 clear ornament with removable top
green tissue paper or card stock or prepackaged paper shreds
red card stock
shredder
scissors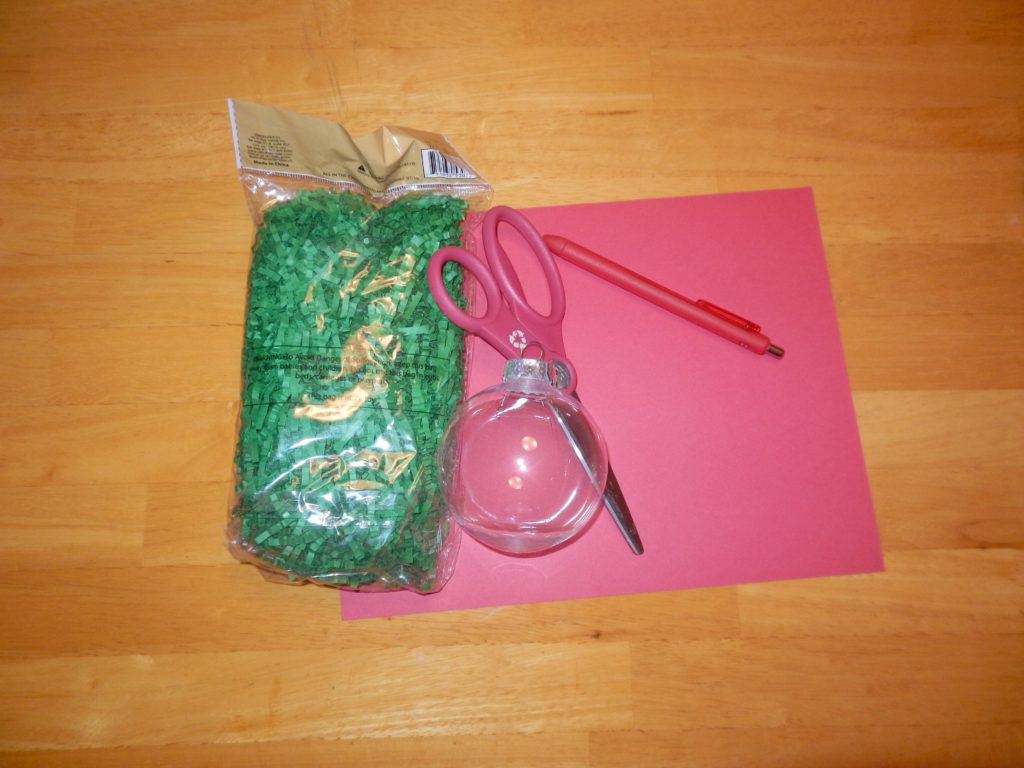 (You can also use prepackaged paper shreds. That's what I ended up doing after I found a bag of green shredded paper in Target dollar spot.)
Remove the top from the ornament.
Draw a heart on the card stock and cut it out.
Stuff half the shredded tissue paper into the ornament. Use a pen to push the paper down into the ornament.
The heart may be a little harder to get into the ornament. You will have to roll it a little bit and move it around to get it through the top of the ornament.
Using a pen, move the heart around a bit until you are able to get it open and push it to the front of the ornament ball. Add more of the shredded paper until you have it stuffed to your preference.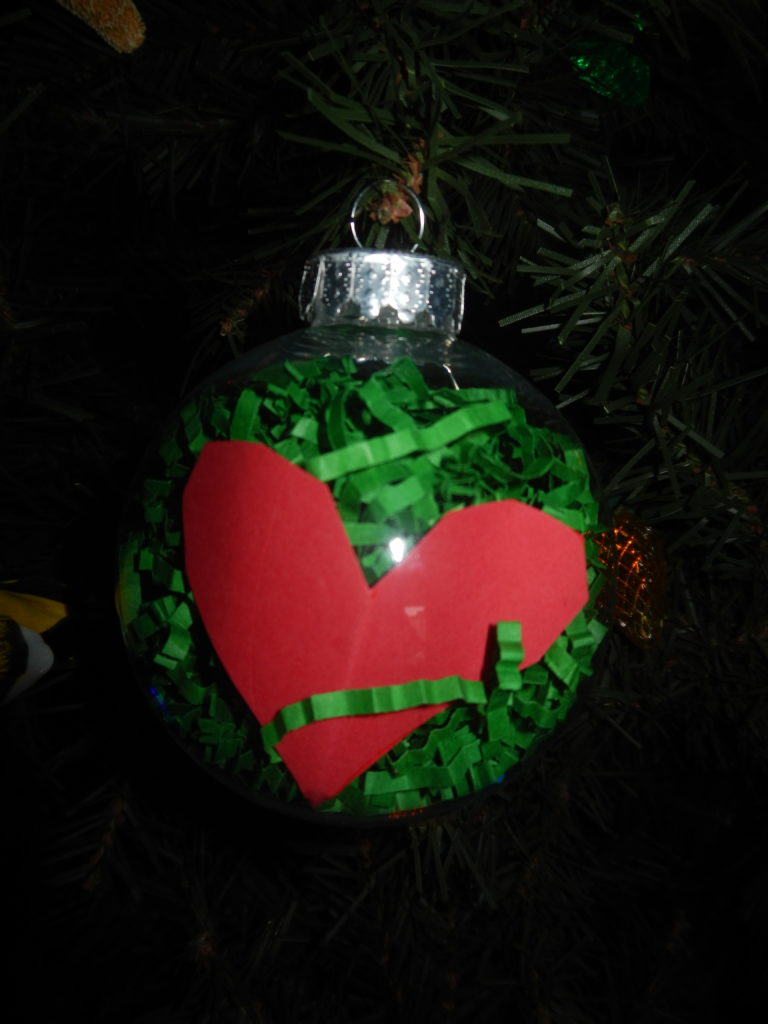 Replace the top on the ornament.
See how easy that was? My Grinch ornament was based on the scene in the movie where the Grinch's heart grew three sizes which is one of my favorite parts!
Would you like to see my posts as they are posted? Sign up for my email list in my right side bar or in my newsletter tab!
Do you follow me on Facebook, Twitter, Pinterest, or Instagram? Click the links and you can keep up on all the random crafty fun! Be sure to use the hashtag #randomcraftylife if you'd like to be featured on the Random Crafty Georgia Girl Instagram! I love seeing what you are up to!
http://randomcraftygagrl.com
Facebook: https://www.facebook.com/RandomCraftyGeorgiaGirl
Twitter: https://twitter.com/RndmCrftyGAGrl
Pinterest: https://www.pinterest.com/RndmCrftyGAGrl/
Instagram: http://www.instagram.com/rndmcrftygagrl
Save
Save
Save
Save