Psalm 100:4 says  Enter into his gates with thanksgiving, and into his courts with praise: be thankful unto him, and bless his name.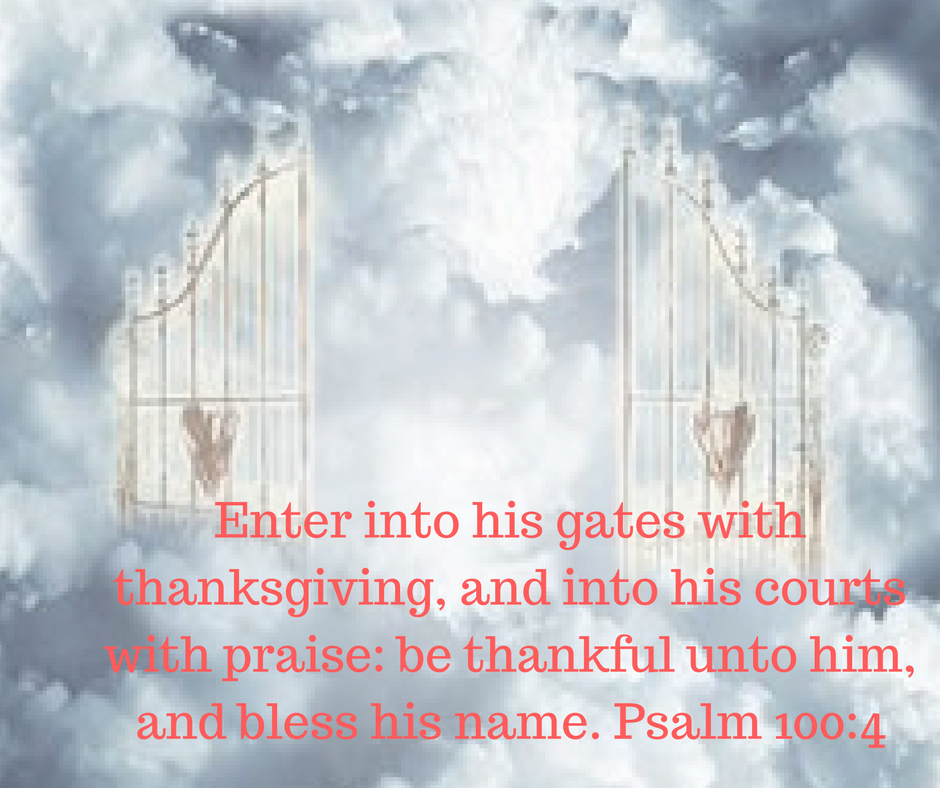 This always reminds me of a song we would sing at church. I will enter His gates with thanksgiving in my heart. I will enter His courts with praise. I will say this is the day that the Lord has made. I will rejoice for He has made me glad.
Giving thanks shouldn't be limited to just one day a year. We need to be thankful to God every day of our lives. As we gather around the table this year let's be thankful for the people in our lives, the food before us, and the love between us.