I'm excited that this is my 1000th post! I have come a very long way since my first post and I'm looking forward to 1000 more!
I have so many posts to get out for December, but I couldn't pass up this fun challenge! The Coastie Couple and The Petite Mrs. have come up with an amazing twelve days of blogmas challenge!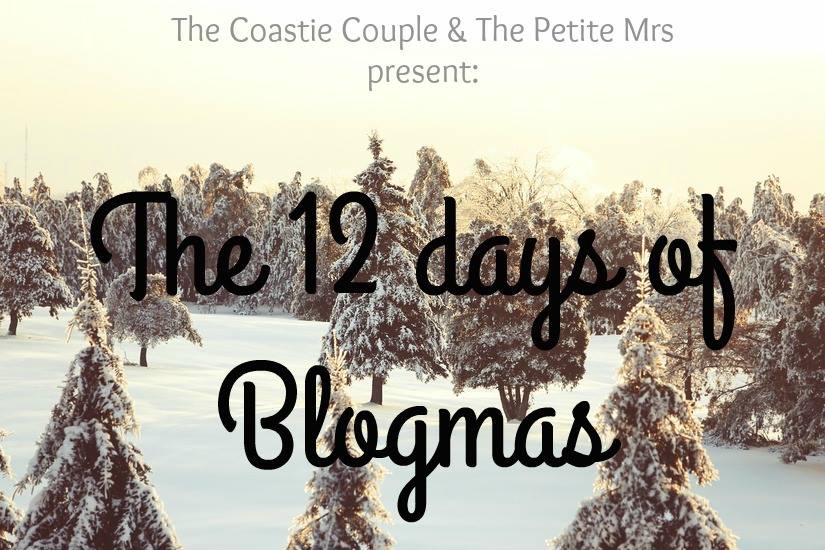 So, on the first day of blogmas The Coastie Couple and The Petite Mrs. gave to me…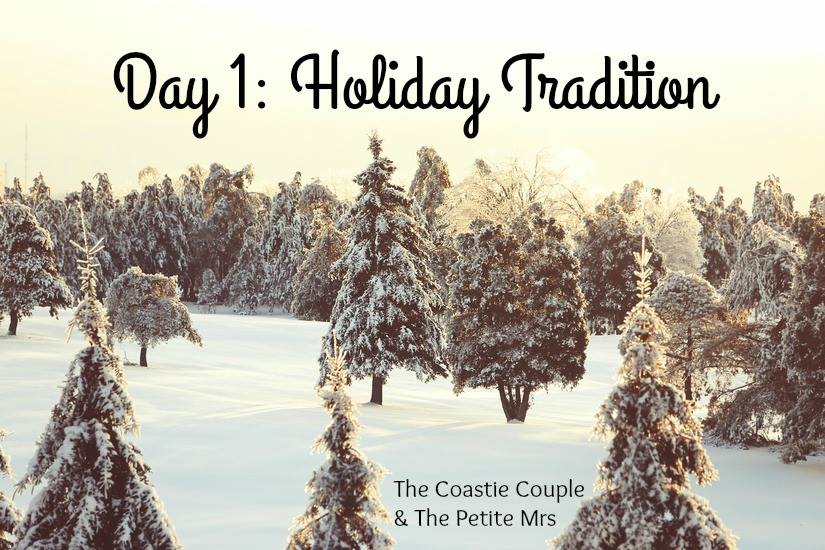 1 Holiday Tradition
Baking cookies with my grandma was always a favorite tradition from my childhood. We always made cookies and cut them into Santas, stars, reindeer, trees, wreaths, and stockings, My grandma would make icing and I would decorate the cookies and put sprinkles, red hots, colored sugar, and chocolate chips on them. I would always make nine reindeer. One cookie for each of Santa's reindeer. Wight of them had chocolate chip noses and one had a red hot for a nose. You can't have Santa's reindeer without a Rudolph!
This year is my family's first Christmas without my grandma and I decided that I was going to make three of her cookie recipes to honor her memory. I didn't make the cut cookies this year, but I will soon. Here's the first of the three cookies I made to honor my grandma this year.
Grandma's Peanut Butter Cookies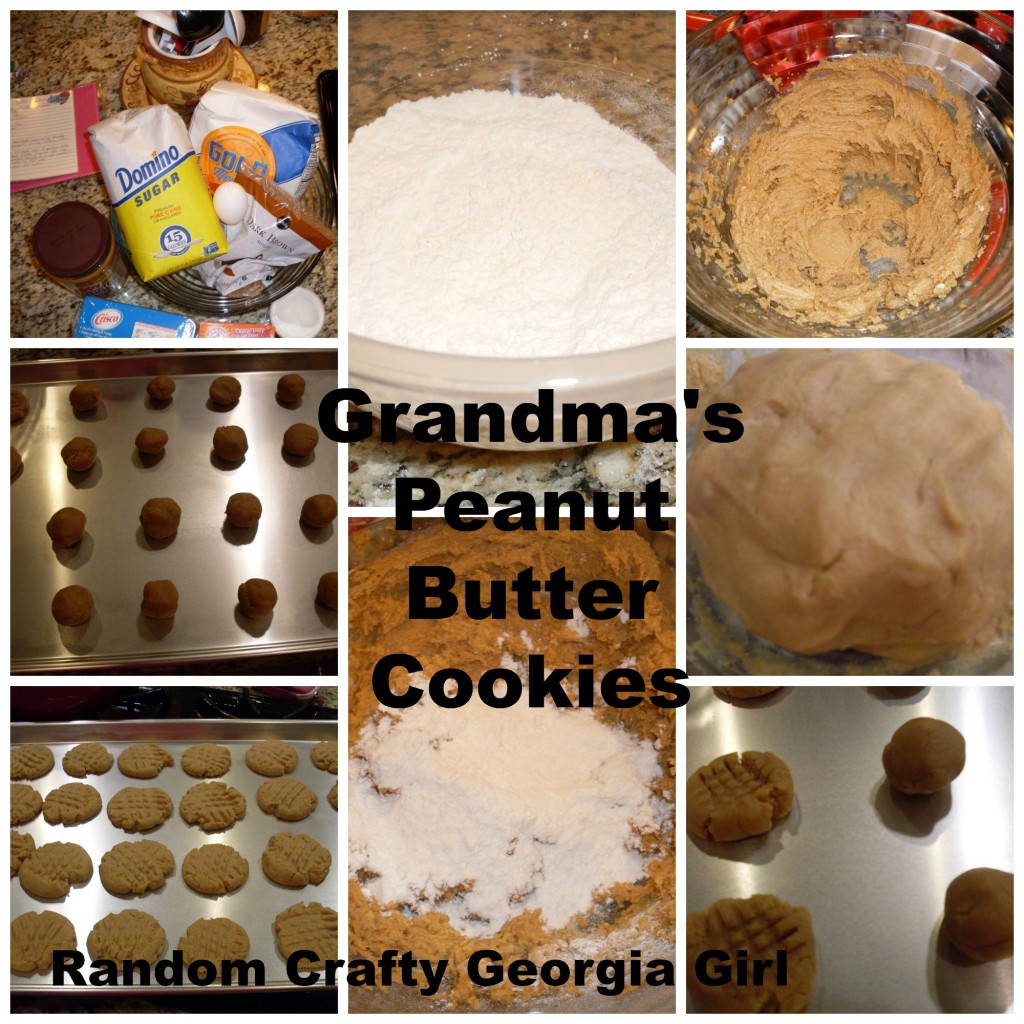 The first cookie recipe I made was Peanut Butter cookies. When I was little I really liked making these with my grandma. She would always let me make the crisscross pattern on them with the fork.
Here's what you need:
1/2 cup shortening
1/2 cup peanut butter
1/2 cup sugar
1/2 cup brown sugar (packed)
1 egg
1 1/4 cup all purpose flour
1/2 teaspoon baking powder
3/4 teaspoon baking soda
1/4 teaspoon salt
Mix shortening, peanut butter, sugars, and egg thoroughly.
Blend all dry ingredients and stir into shortening mixture.
This is usually the point where I start mixing with my hands. It makes it a lot easier to get all the little bits mixed into the dough.
Chill dough for at least two hours or over night. It really only needs to be chilled for at least two hours.
Roll dough into 1 1/4 inch balls and place 3 inches apart on a lightly greased cookie sheet. Flatten them with a fork dipped in flour in a crisscross pattern.
Bake for 10-12 minutes
Makes about 3 dozen 2 1/2 inch cookies
Grandma's Peanut Butter Cookies

Print recipe

Ingredients

1/2 cup shortening
1/2 cup peanut butter (peanut butter comes out of a measuring cup easier if you spray it with cooking spray)
1/2 cup sugar
1/2 cup brown sugar
1 egg
1 1/4 cup all purpose flour
1/2 teaspoon baking powder
3/4 teaspoons baking soda
1/4 teaspoon salt

Directions

Step 1
Mix shortening, peanut butter, sugars, and egg thoroughly. Blend all dry ingredients. Stir into shortening mixture. (After dough is somewhat mixed through I use my CLEAN hands to make sure it is all mixed together)
Step 2
Chill dough for at least two hours or overnight.
Step 3
Preheat oven to 375 degrees. Roll dough into 1 1/4 inch balls. Place 3 inches apart on a lightly greased cookie sheet. Flatten in a crisscross pattern using a fork dipped in flour.
Step 4
Bake for 10-12 minutes at 375 degrees.
Makes about 3 dozen 2 1/2 inch cookies