I love seeing wreaths on front doors. I think it makes it look like home and reflects the personality of the people that live there.  You can have something simple or something really fancy. For several years, I have been trying to figure out a wreath for the summer for our door. I just couldn't get anything to look like it looked in my head. Until this year!!! I finally had an idea for a summer wreath that turned out better than what I was imagining it.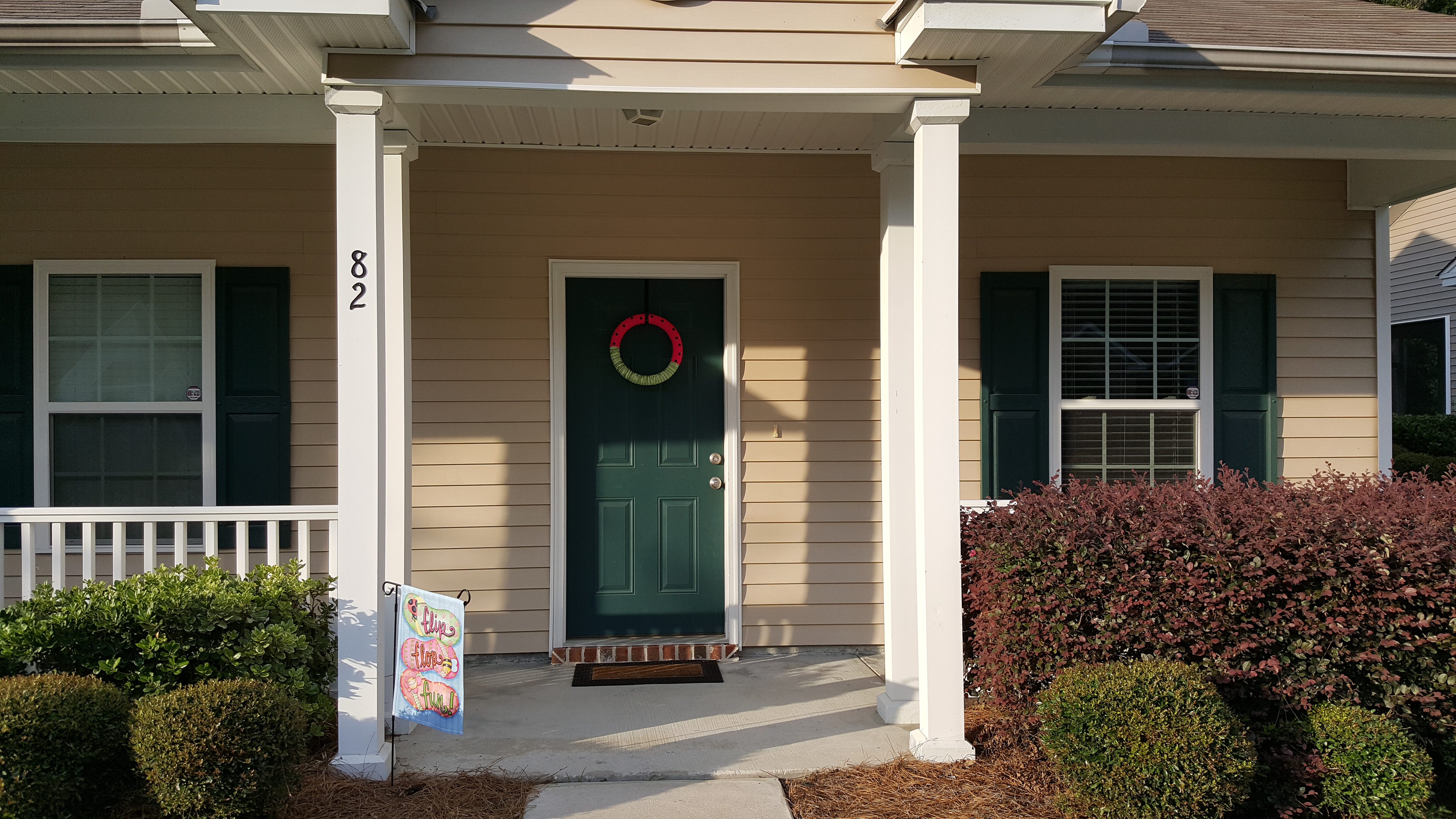 So here's how to make your own watermelon wreath!
Please excuse my messy table! Haha!
You need:
pink yarn
green yarn (I used a variegated green)
foam wreath form
hot glue gun
black buttons

How to make your wreath:
Find the end of your yarn. Take your wreath form and hot glue the end of the yarn to the wreath. Start wrapping the yarn around the wreath until you get halfway up the wreath. Cut the yarn and hot glue the end to wreath.

Do the same with the other color of yarn. Wrapping the yarn around the wreath might seem hard to do, but once you get into a rhythm it will go fast.

Cut the buttons off their cards and position them on the pink yarn where you want them. Hot glue them on top of the pink yarn.

It really is that simple. Making this wreath took me about an hour from start to finish.

Do you have a wreath on your front door?  I'd love to see it! You can share it on the Random Crafty Georgia Girl Facebook page! Don't forget to sign up for the NEW mailing list! You'll get new posts straight to your inbox, behind the scenes of RCGG, updates about new things coming to the blog, and other special insider information!