Mr. RCGG and I love beaches! Anywhere that we can feel the sand and waves on our feet turn into great memories for us! We have been going to our favorite place, Jekyll Island Georgia, for about six or seven years now. There's something magical about this place that makes you happy! You know the saying Go to your happy place? That's my happy place!
It is a place we will continue to go back to every year! It is a very family friendly and historical island. There are several historical sites on the island.
Horton House was owned by William Horton. He was granted Jekyll Island by the trustees of the colony of Georgia. His first house was destroyed by a fire, so he rebuilt the home in 1743 and the ruins still stands today.
In 1907, several banks in America collapsed. People withdrew funds for fear of unwise investments and misuse of money. As a result of this collapse the Federal Reserve was founded on Jekyll Island in 1910. Disguised as a duck hunt, the men talked about a way to restructure America's banking system to possibly eliminate another economic panic. After ten days of debating about what they wanted for the economy, the men finally went on the duck hunt!
Jekyll Island was where the first transcontinental phone call took place. This phone call was the first call to be placed from the east coast to the west coast. It occurred in January of 1915.

The Jekyll Island Club was an elite group of our country's old time millionaires like J.P. Morgan, William Rockefeller, Vincent Astor, Joseph Pulitzer, and William K. Vanderbilt. The men used the island as a retreat to get away from the hustle and bustle of their every day big business life.The Jekyll Island historic district is now a beautiful village that has several cottages built by members of the club, the Jekyll Island Club Hotel that was the club's elite meeting place, and the museum where you can learn about all the history of the island.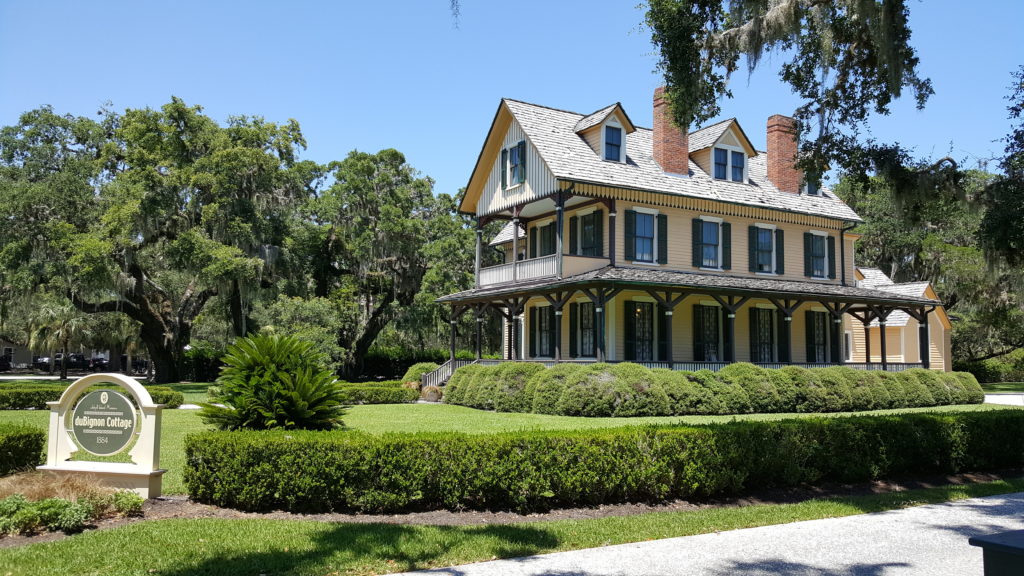 Jekyll Island is a very family friendly vacation. There's golf,tennis, restaurants, hiking and biking trails, a water park, a mini golf course, and of course beaches. If you have been looking for a new place to vacation then I'm sure you will love Jekyll Island just as much as we do!
I'll have a couple of new posts coming up later about Jekyll Island as part of my Write 31 Days challenge topic! I can't wait to share them with you!
Save
Save