I love meeting new blog friends! I participate in a Solidarity Sisters challenge where you are paired with another blogger! For March and April I had the pleasure to get to know Angie! So today,  Meet Angie's Angle!
Hi, guys! I'm Angie and I'm a lifestyle blogger over at Angie's Angle. I do a wide variety of topics and giveaways that I like and think my readers might enjoy as well. You'll find topics such as beauty, pets, games, and photographing just to name a few. I do blogging a full-time job with social media outreach and other random things to earn me money. Quite often you'll find I talk about those other random things where you can earn online too; if you are interested in that kind of thing.
I'm a wife and a fur baby Mommy to a 9-year-old girl named Roxy. She joined our family when she was 5, but we couldn't imagine our world without her now. In my spare time when I am not completely linked to my computer (which is most of the time), I love to read, travel, take photos and play any and all type of games. In real life, you'll find I'm very quiet without not a lot to say until I get really comfortable with you, so the blogging world helps me meet new people and make a living. Win-Win!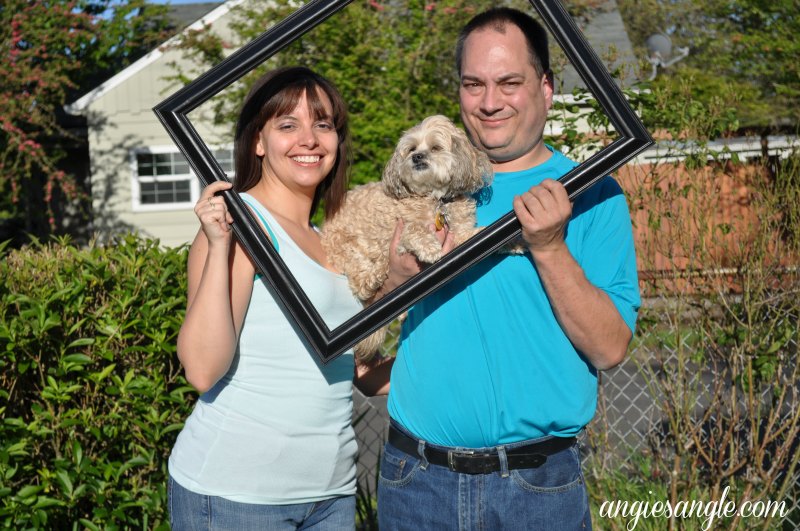 I've gotten to know Cate by joining the Solidarity Sister Challenge that Susannah runs over at Simple Moments Stick. There are weekly challenges that Susannah sends out and you get to know your partnered blogger for two months, where then at the end you decided how you want to exchange posts or whatever you decided to do together for a post. Cate and I decided this go around we'd just tell each other readers a bit about us and our blog with 5 facts about us and a few of our favorite posts from our blog, so you all may get to know us a bit as well.
5 Completely Random Facts About Me
Because I like board and card games so much, I tend to hoard them and have quite the collection. I love hosting game nights and am slowly find others that do as well and getting a decent group together and hope I can make it more frequent.
I do not like to cook. I hate it and only do it when I without a doubt have to. My husband does most of the cooking and thankfully he is very good at it. Though I do try and throw dinners in the slow cooker quite so dinner is easier. I'll happy do that kind of "cooking". Though oddly I love sharing recipes on my blog, they are just few and far between because I enlist my husband's help to achieve a yummy recipe to share.
One of my happy places is on the ocean. I dream about just sitting on a porch facing the beautiful ocean, drinking my coffee and reading my book. To me that is perfection.
I've been with my husband since I was 18 and we met online through a random ICQ message. We met in real life months later in July of 1998 and have been together since. Lived together since 1999 and married 2003. He is my other half and I think we do a good job of balancing each other out.
I've always been a reader. I have such a wide variety of types of books that I like, that I'll never fear running out of something to read. Just take a gander on my book shelves and my kindle library and you'd understand.
A Few Of My Favorite Posts
It was a joy getting to know Cate and I look forward to getting to know her more. Thanks for having me over on your blog Cate!
-Angie-
Angie's Angle
I don't know about you but I had such a great time getting to know Angie! She's a great blogger and has become a great friend. Thanks for all the great blog advice you have given me Angie! Thank you for stopping by to Meet Angie from Angie's Angle! =)