Do you some places that you need a little organization? Baskets are perfect for that!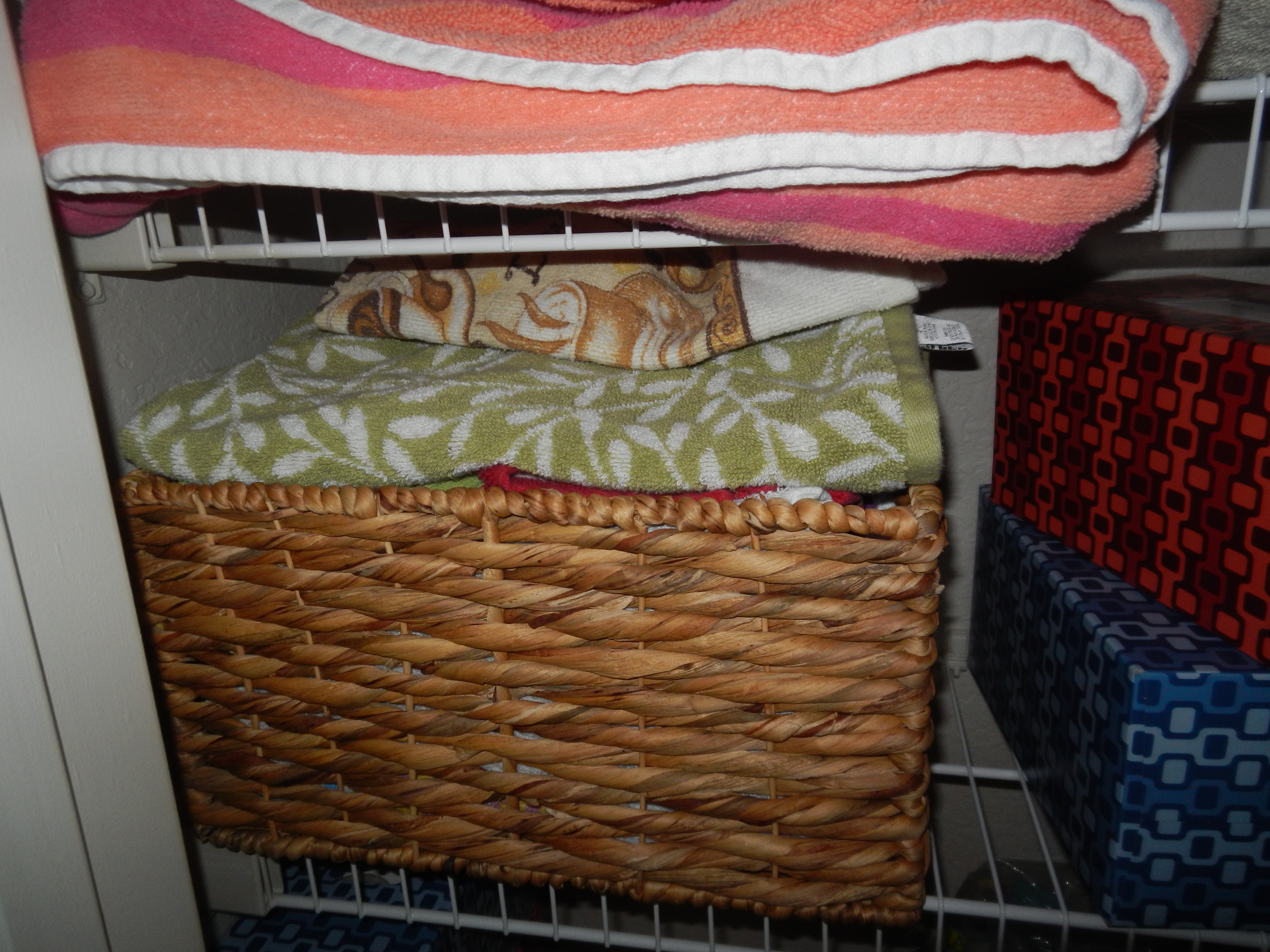 I bought a set of three baskets from Bed Bath and Beyond that I used in three different places in our apartment. The smallest one is on my dresser and has my perfumes and body sprays in it. The medium sized one is in our linen closet and the large one has my cookbooks in it! I'll show that one later in the month.
Do you use baskets to organize things in your home? I'd love to see it! Show me on the Random Crafty Georgia Girl Facebook page!
Would you like to see my posts as they are posted? You can sign up for my newsletter in the right side bar!
Save