I have always wanted a beachy bathroom and what a great way to decorate when we live so close to the beach!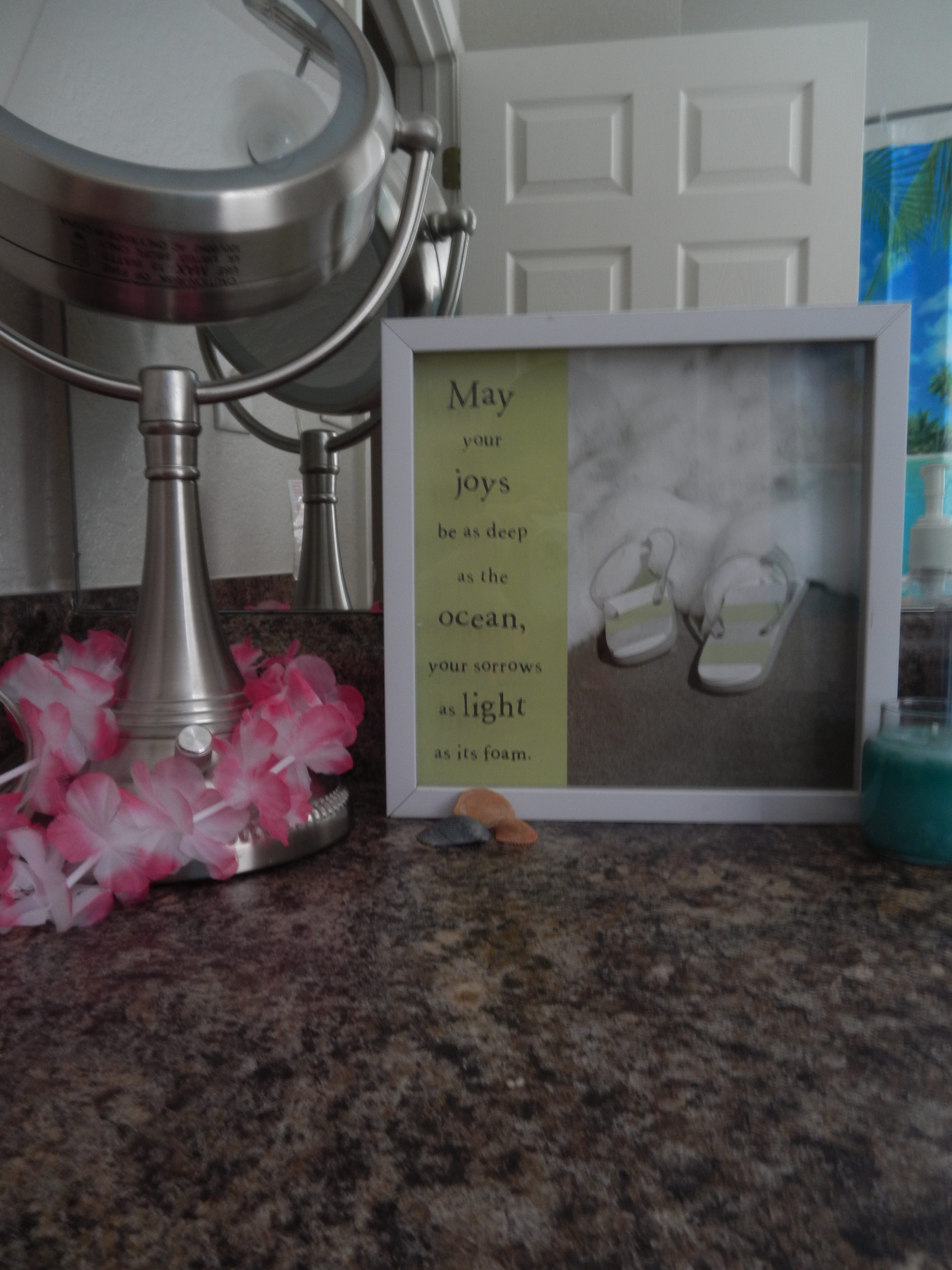 I have added more shells to my decor since this picture was taken. I love looking for shells on the beach.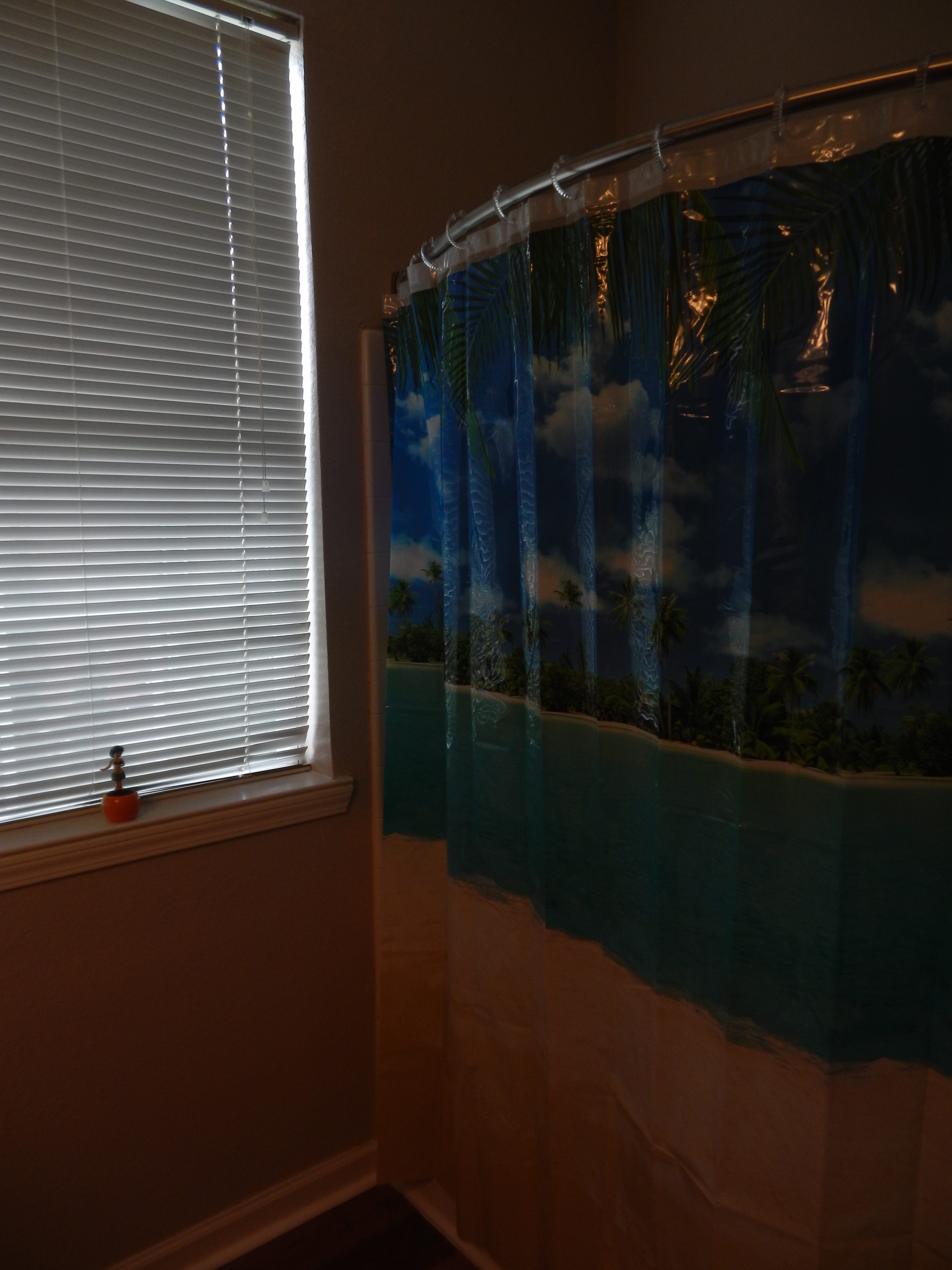 I love our shower curtain. It really adds to the beachy feeling!
The little hula girl on the window sill is a solar powered toy that does the hula when the sunlight shines on her.
I still have a few things to add to the walls, but for now this is our beach bathroom! I love it!
How have you decorated your bathroom?
I'd love to see it! Show me on the Random Crafty Georgia Girl Facebook page!
Would you like to see my posts as they are posted? Sign up for my email list in my right side bar or in my newsletter tab!
Save