I love cookbooks. I may have a slight obsession with them. I have always wanted a book shelf in the kitchen to display them, but we don't have room in our apartment.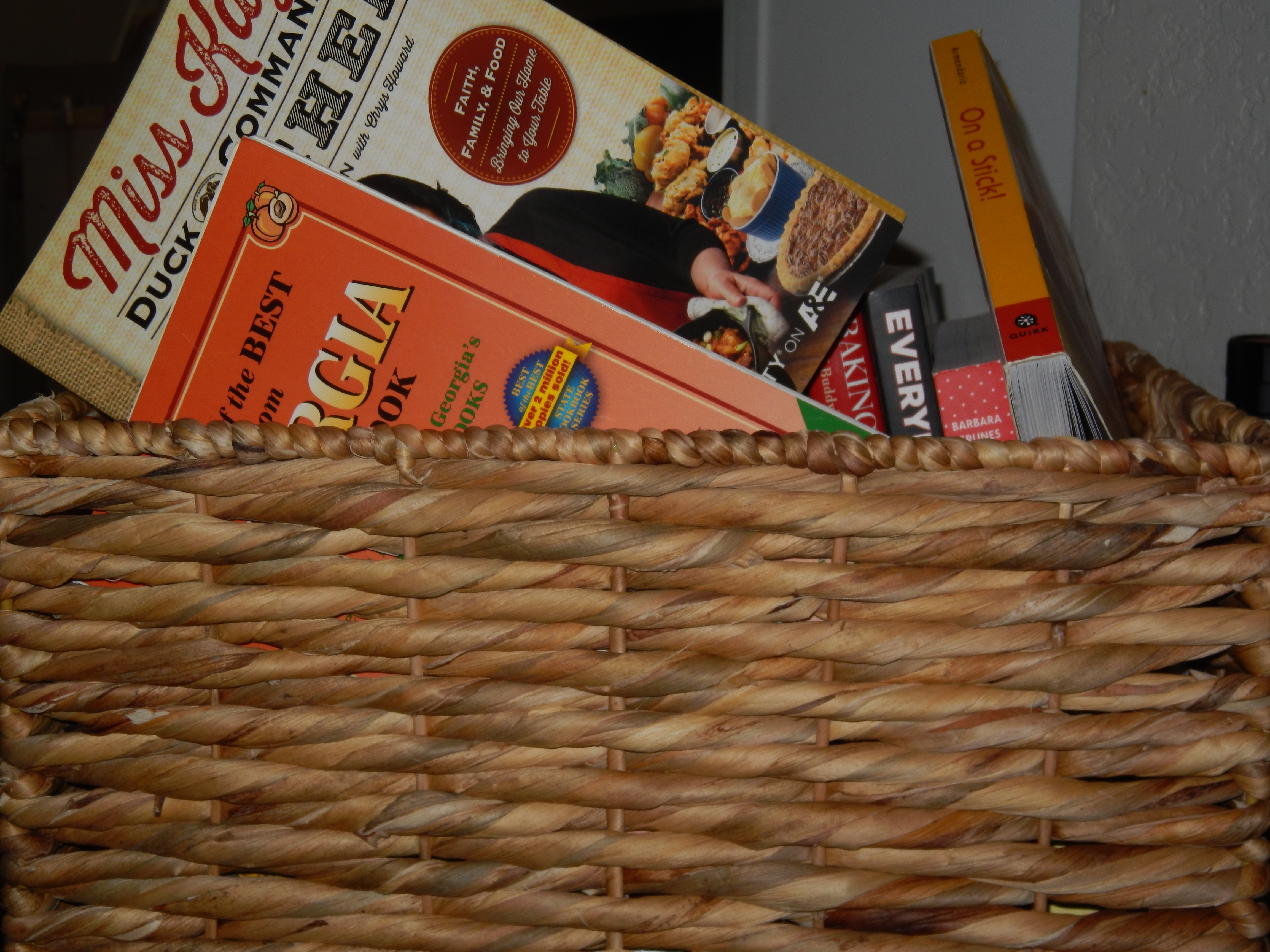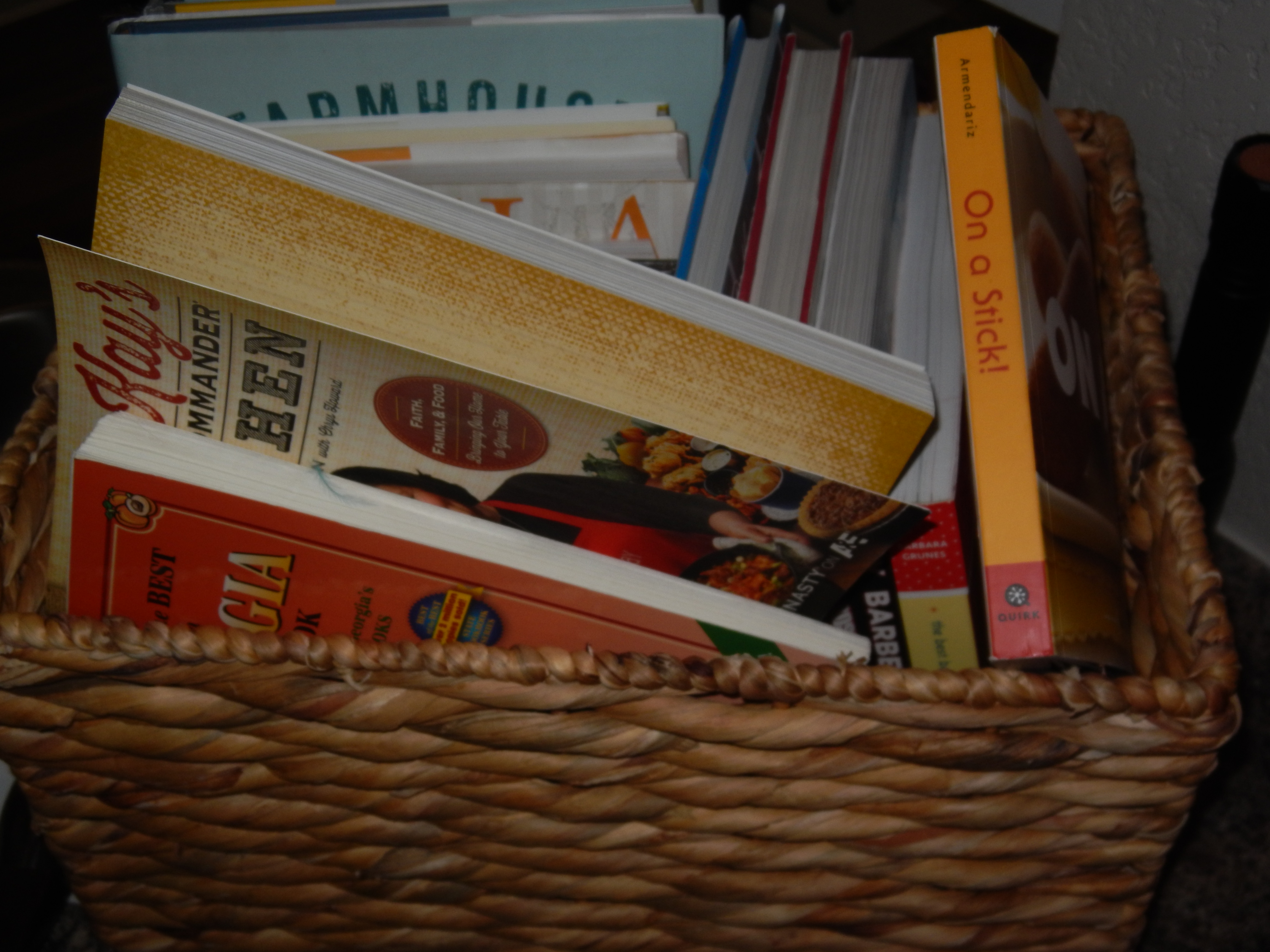 I had these baskets that I knew I wanted to use somehow in our apartment. They came in three sizes and the largest one has been perfect for my cookbooks. I put them on our kitchen bar and I love it! You can use anything to store your cookbooks though. It doesn't have to be a basket!
How do you store your cookbooks?
I'd love to see it! Show me on the Random Crafty Georgia Girl Facebook page! During the first week of November I'll be sharing a few of your decorating tips and ideas!
Would you like to see my posts as they are posted? Sign up for my email list in my right side bar or in my newsletter tab!
Save