One thing that I still need to do is get a desk! I have quite a few ideas of what I want, but it's still just one of those big things that will eventually get done.
I'm wanting to use my craft storage and something as the desktop, but there's so many options that I am totally clueless.
Here's a few of my favorite ideas: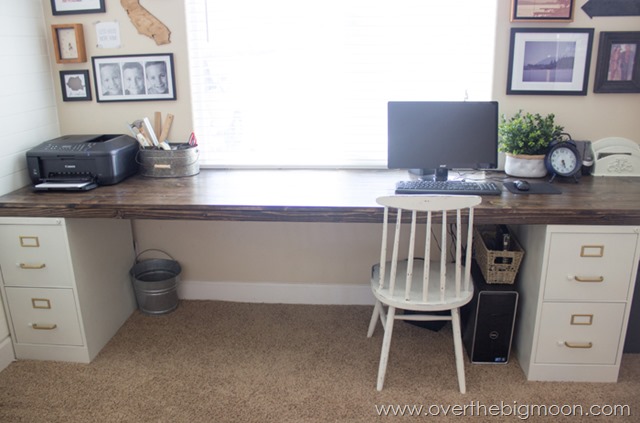 Click on the picture to take you to the tutorial on how to make this desk.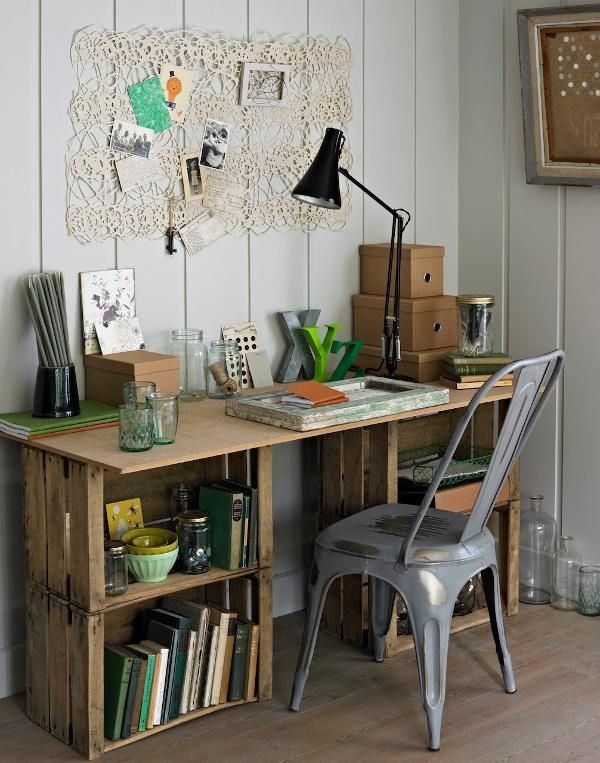 I love the rustic look of this one, but I think I would want the crates painted white if I go with this one! It's more my style than the rustic look! =)
I'm not sure exactly what I want to do for my desk right now. I will definitely do a tutorial though when I decide!
Have you ever made your own desk?  I'd love to see it! Show me on the Random Crafty Georgia Girl Facebook page!
Would you like to see my posts as they are posted? Sign up for my email list! The sign up is in my right side bar or in my newsletter tab!
Save
Save