Do you have that small counter space next to your stove? What in the world do you use that for? What about creating a drink station?
Most people would put their coffee make there. Mr. RCGG and I don't drink coffee, but we have coffee maker for when his parents come to visit since his father has a cup every morning.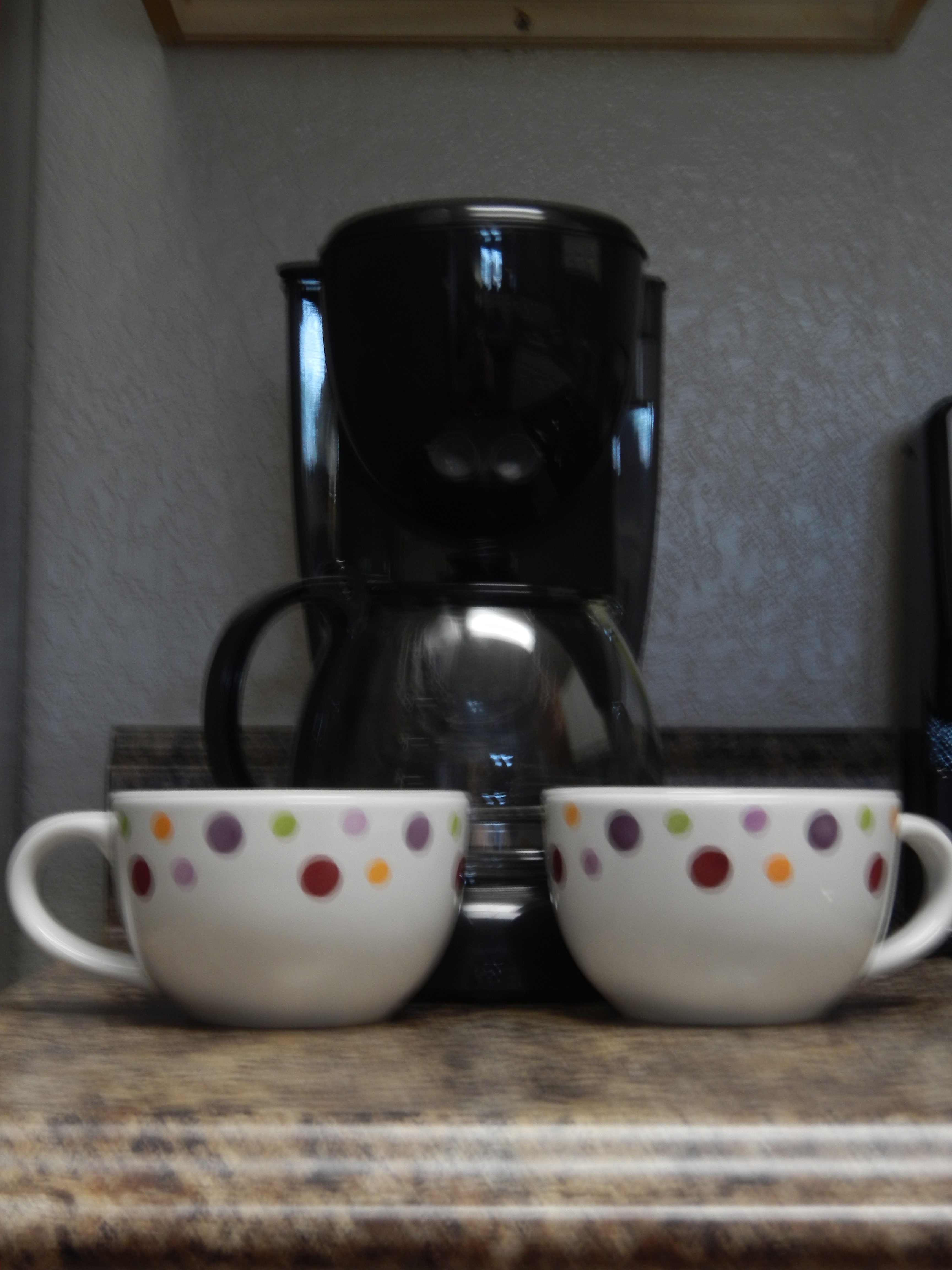 If you aren't into coffee you can also have a drink dispenser filled with tea!
Do you have a drink station? I'd love to see it! Show me on the Random Crafty Georgia Girl Facebook page!
Would you like to see my posts as they are posted? Sign up for my email list in my right side bar or in my newsletter tab!
Save