There's some things that you just can't part with. Things that have been in your family for years and you always remember them being in a special relative's home.
That's how I feel about these plaster cats.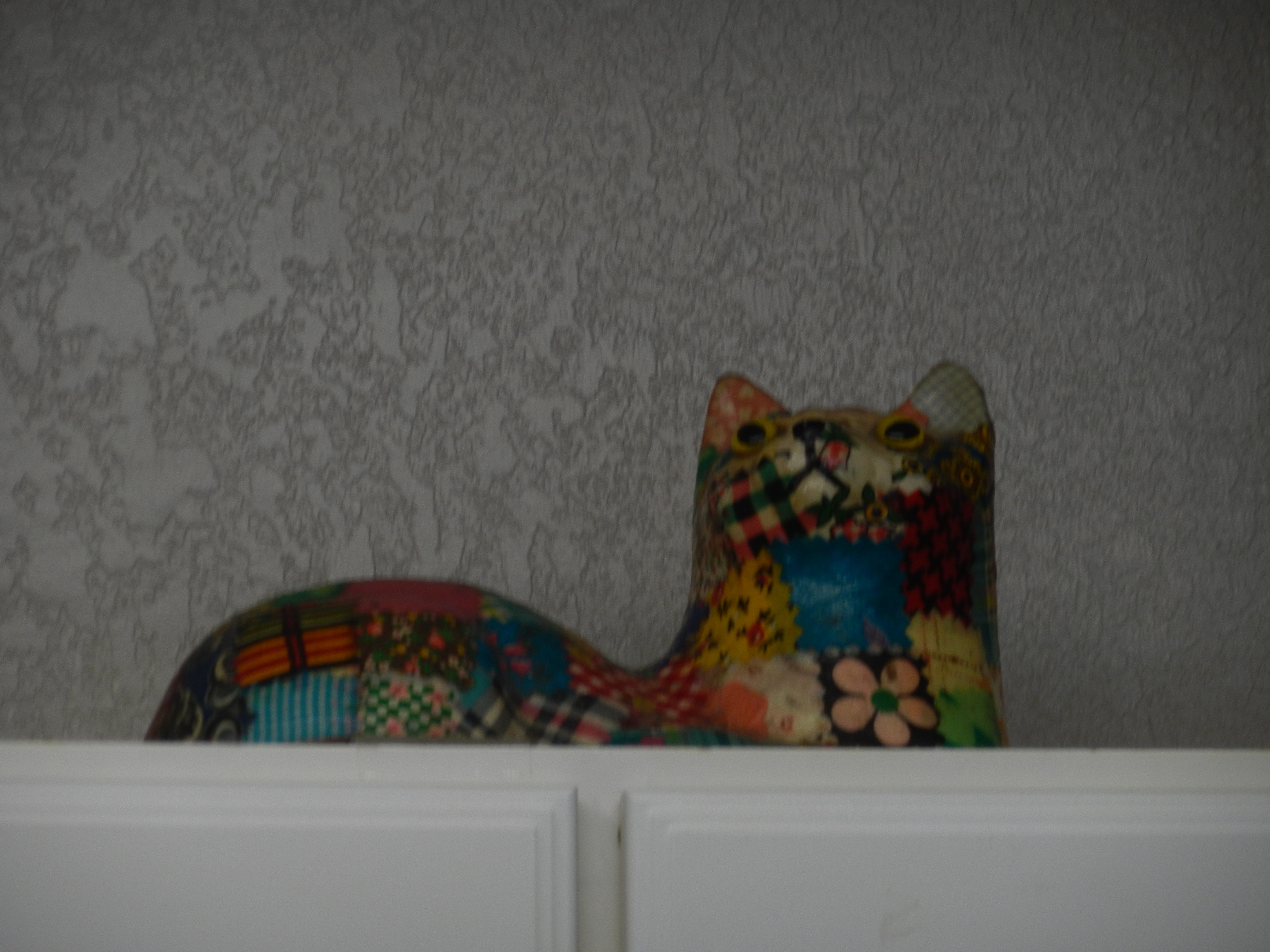 These cats were my grandma's. Over the years she collected them from her friends as they started to pass away. I loved these cats when I was little and was always moving them around her house. It was always an unspoken agreement that I would get these cats at some point in my life and my mom gave them to me for either my 30th birthday or as a wedding gift! Not exactly sure since they are just one day apart! Haha!
They had been packed in a box in the basement until we moved and when I saw our kitchen I knew I wanted to put them on top of the cabinet. So my plaster cats live on top of our kitchen cabinets.
Do you have any special family items displayed in your home? I'd love to see it! Show me on the Random Crafty Georgia Girl Facebook page!
Would you like to see my posts as they are posted? Sign up for my email list in my right side bar or in my newsletter tab!