You crawl into bed after a long day and and get ready to unwind. I love neutral, calming colors in a bedroom with pops of bright colors!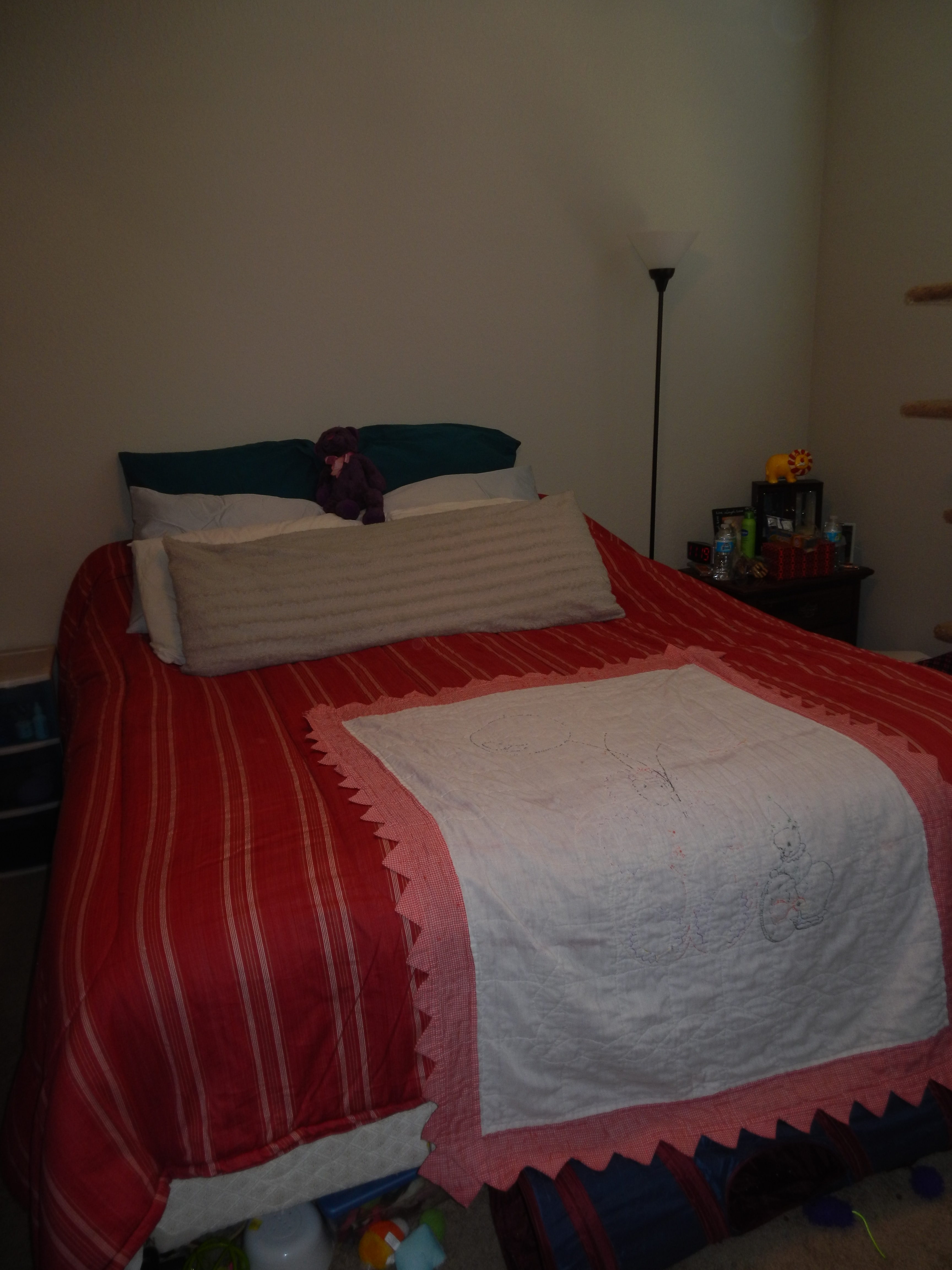 The colors of our master bedroom are tans, blues, and reds. We have other comforters that we switch out to add a little variety sometimes. I have my teddy bear and baby blanket on our bed at all times. Haha!
What colors do you have in your master bedroom or your kid's bedrooms?
I'd love to see it! Show me on the Random Crafty Georgia Girl Facebook page!
Would you like to see my posts as they are posted? Sign up for my email list in my right side bar or in my newsletter tab!