Today's making your apartment home idea is a menu board! A menu board is an easy way to let everyone know what's for dinner. They come in so many different styles and shapes that it might be hard to choose!
It's so easy to make your own menu board though! You can use a dry erase board or an old pallet. It really depends on how you have your kitchen decorated. My kitchen has a country but not farmhouse feel to it so my menu board has a picnic theme to it.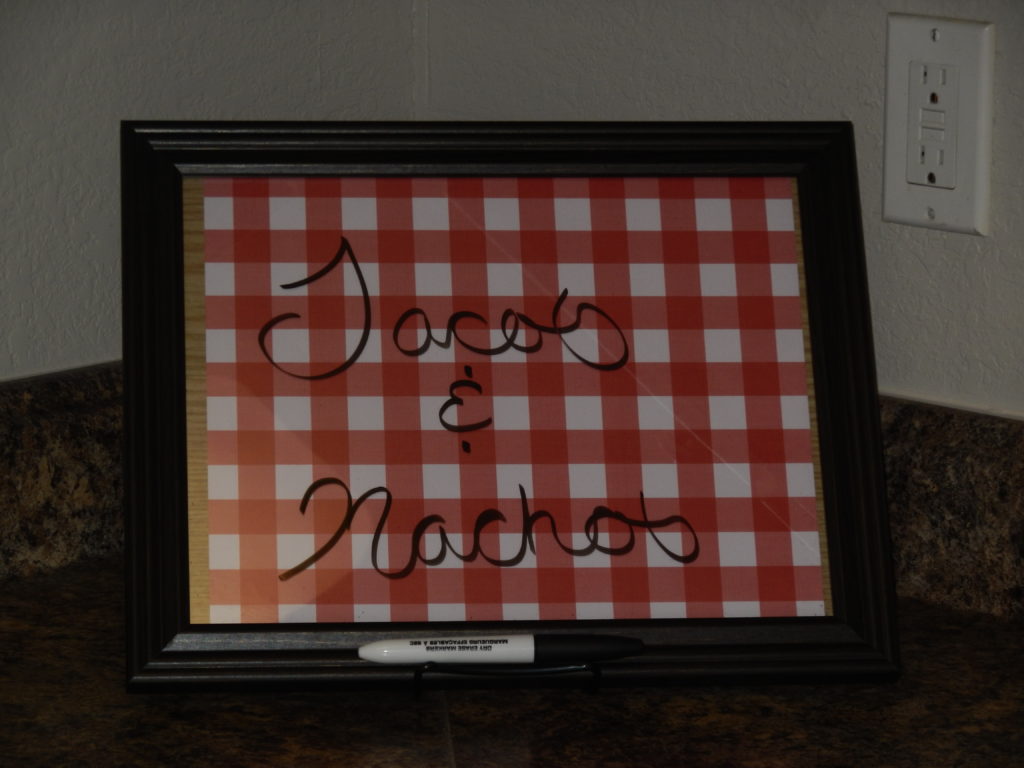 I made mine using a picture frame and scrapbook paper. I cut the scrapbook paper to the sizes I wanted and just put them in the frame. It really was that easy!
I use a dry erase marker and write what we are having for dinner every night. You can erase with a paper towel. Once a week I use a wet paper towel to give it a quick clean!
There have been some nights that our dinner plans have changed, but we just have the missed meal another night!
Do you have a menu board? I'd love to see it! Show me on the Random Crafty Georgia Girl Facebook page!
Would you like to see my posts as they are posted? Sign up for my email list! The sign up is in my right side bar or in my newsletter tab!
Save
Save
Save
Save