Your outdoor space could be a balcony or a porch depending on what floor you are on. There are so many things you can do with your balcony. You could put a table and chairs or just a couple of chairs. We have two chairs and two small end tables on ours.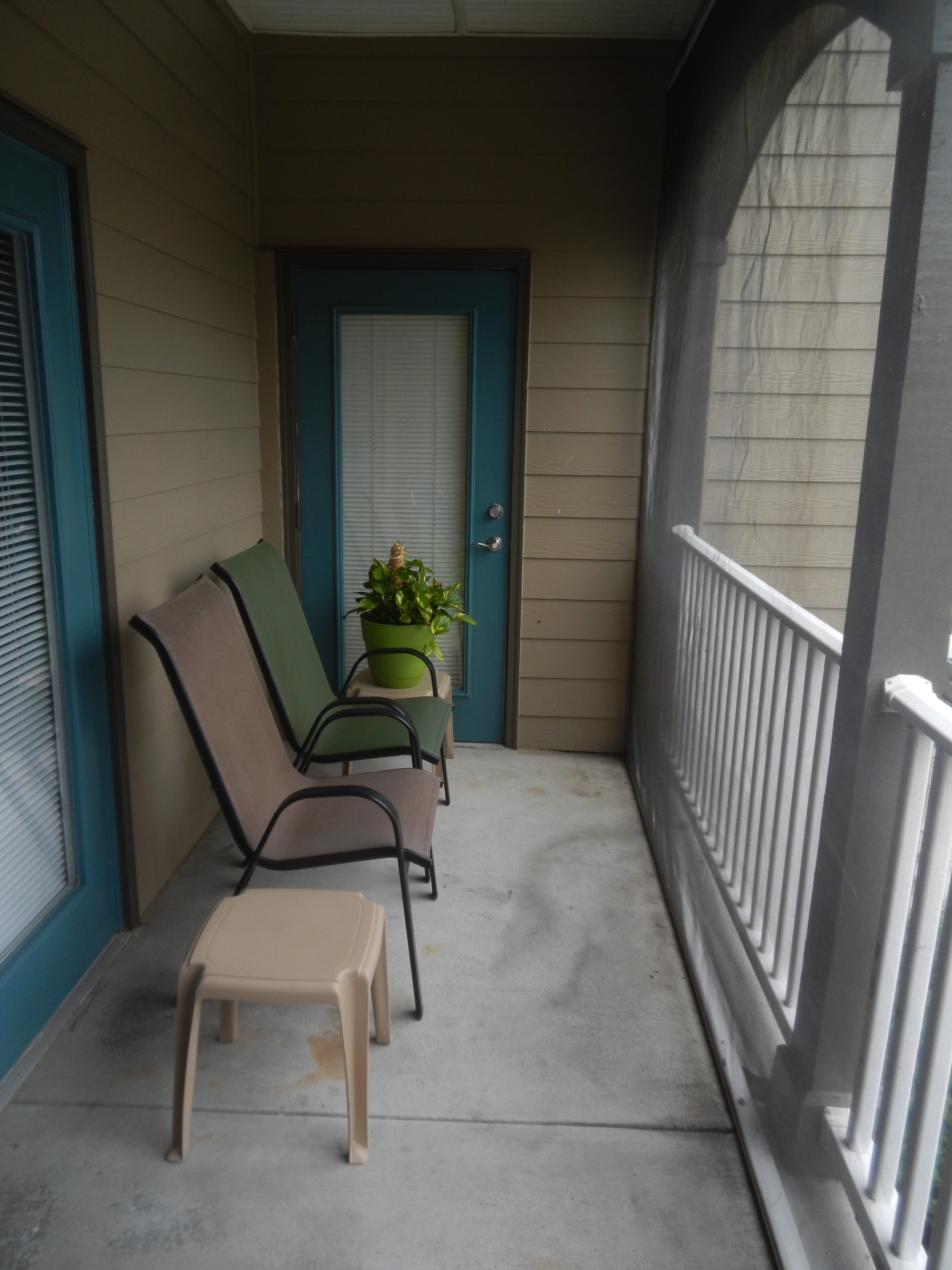 My plant has really grown since I took this picture! You can even decorate your balcony for the holidays. We are putting a Christmas tree on ours with lights around the arches.
Have you done anything to make your outdoor space more inviting? I'd love to see it! Show me on the Random Crafty Georgia Girl Facebook page!
Would you like to see my posts as they are posted? Sign up for my email list in my right side bar or in my newsletter tab!