My husband and I recently moved into our own apartment. We lived with his parents since moving to Georgia in 2008 and for almost four years after we were married. Mr. RCGG had been looking for a new job and when he was offered a position with Fed Ex in the Hilton Head SC area we knew it was a big opportunity for us!
So during our packing I decided that making an apartment home would be the best topic for my 31 days writing this year. My welcome may post is actually a couple days late because we just got our welcome may from Amazon on Sunday, but I will still have this post on the first.
Anyways, as a fourth anniversary gift my mom made a banner for our door! It's magnetic or can be put on a garden flag.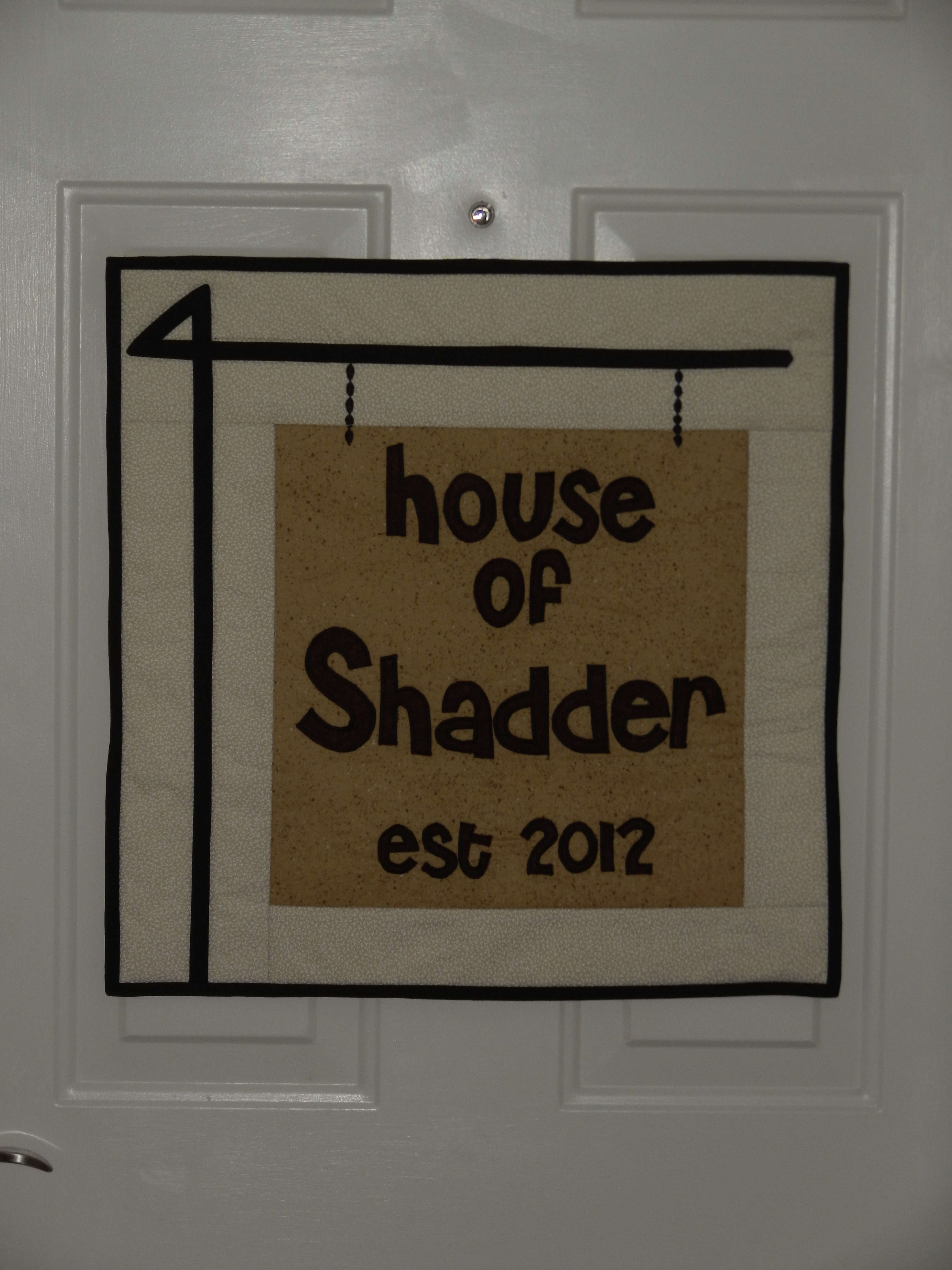 Do you have a welcome mat or banner at your door?
I'd love to see it! Show me on the Random Crafty Georgia Girl Facebook page!
Would you like to see my posts as they are posted? Sign up for my email list in my right side bar or in my newsletter tab!