A wreath on your front door can add so much to show your personality! You can buy a wreath for any holiday, but I like to have something on our door during other seasons as well!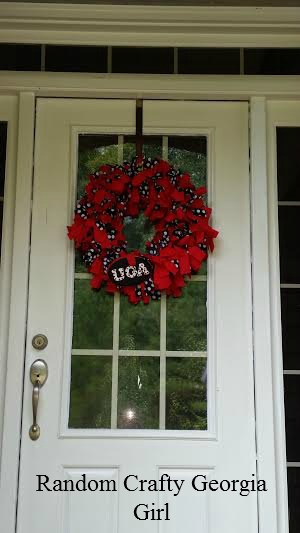 I made a fabric scrap wreath that we put on our door for college football season! We are a University of Georgia house so we bleed red and black! Here's how to make your own fabric wreath. Remember that you can use any theme for your new EASY wreath!
Here's what you need:
a wire wreath form
two or more colors of fabric
scissors
wooden plaque and letters (optional)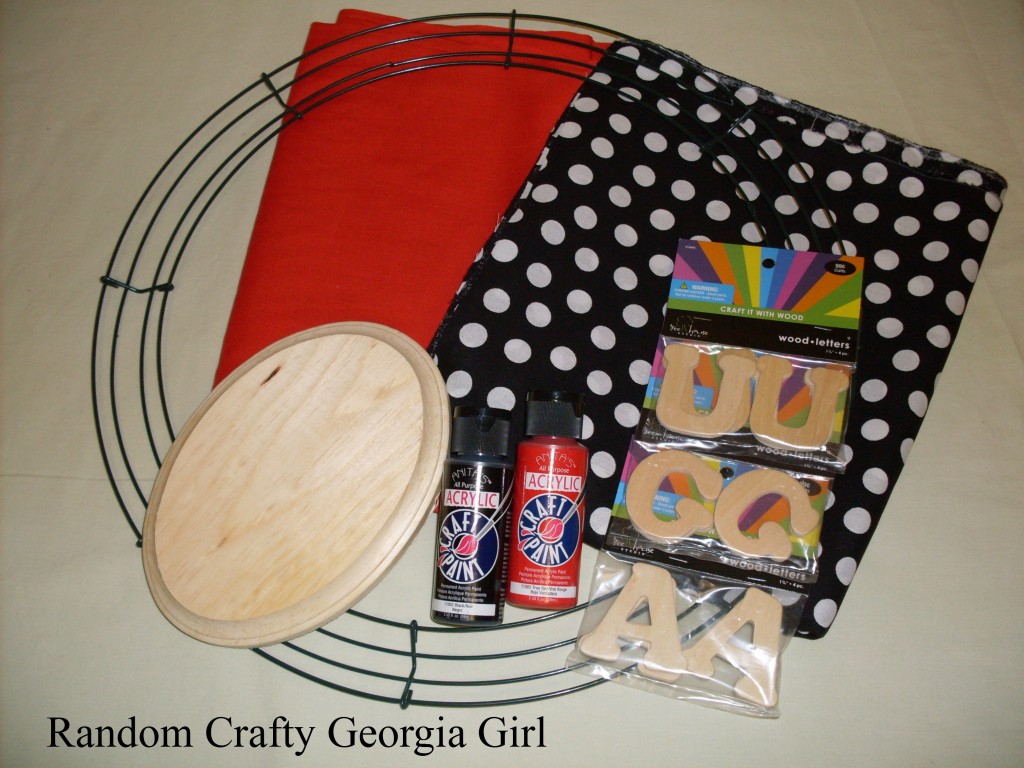 Take your fabric and cut it into strips. I didn't measure mine but if you would like to measure them then decide what size you would like and cut them to size.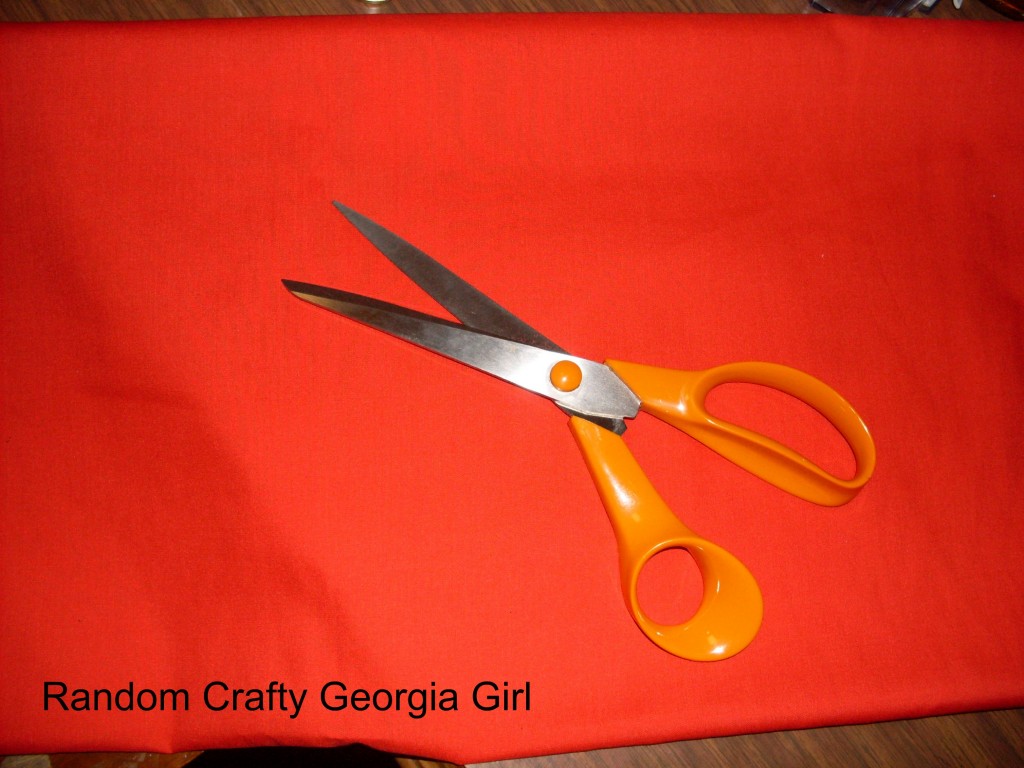 I didn't get a picture of the next step but it is pretty self explanatory. Tie the strips onto your wire wreath form until it is full and fluff it out! This didn't take as long as I thought it would! I watched baseball on Saturday and Sunday afternoons with Mr. RCGG while tying fabric strips!
Next I painted the outer edge of my wooden plaque red and then center black. The letters were painted white. I also took a pencil eraser and dipped it in red and black paint to make polka dots on the letters.

I attached the letters to the plaque with glue dots and separated a spot on the wreath form so that I could hot glue the plaque to it. I'm going to be honest with you! The hot glue didn't stick very well, so I was going to use some E6000 glue. I didn't have any. So I used duct tape to attach it. It sticks, but not very well. I have attached it with the E6000 glue now and you can't even pull it off now! =)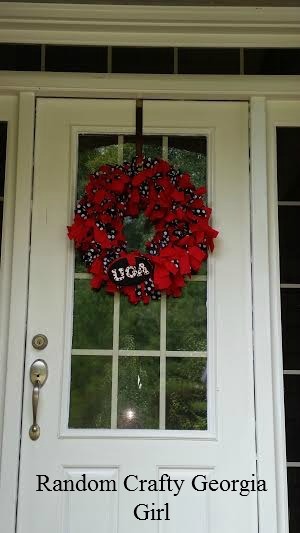 The best thing about this wreath is that you can make it for any season or sport! Football, baseball, summer, spring, winter! Whatever you want it to be!
Have you ever made a wreath for your door when you couldn't find anything else you liked? I'd love to hear about it! Share pictures on the Random Crafty Georgia Girl Facebook page!
Save
Save
Save