How in the world are we in the month of November already? The year has gone by so fast and before you know it the holiday season will be upon us! Thanksgiving is three weeks from today! Throughout the month of November I will be sharing a few things each week that I'm thankful for. This week I have been trying to get back into my regular schedule. I didn't have a chance to finish my 31 days series this year. It just overwhelmed me this year. I'll have to take some time to finish them and post them for you.
As I look back over the past week, I think of things that have happened in our country lately. Usually I don't talk about current events or politics on RCGG, but with the recent shootings in Las Vegas, New York City, and Colorado I wanted to take a minute to extend my prayers to the families affected by these events. I ask that God comforts them and gives them peace.
November Blessings is not about what has been going on the our world. It's about thanking God for what He has given me. I thank God for our family. Our family has always been there for us. They have  given us peace and comfort in times of stress. They have given us love and care throughout our lives. Without family we wouldn't even be here!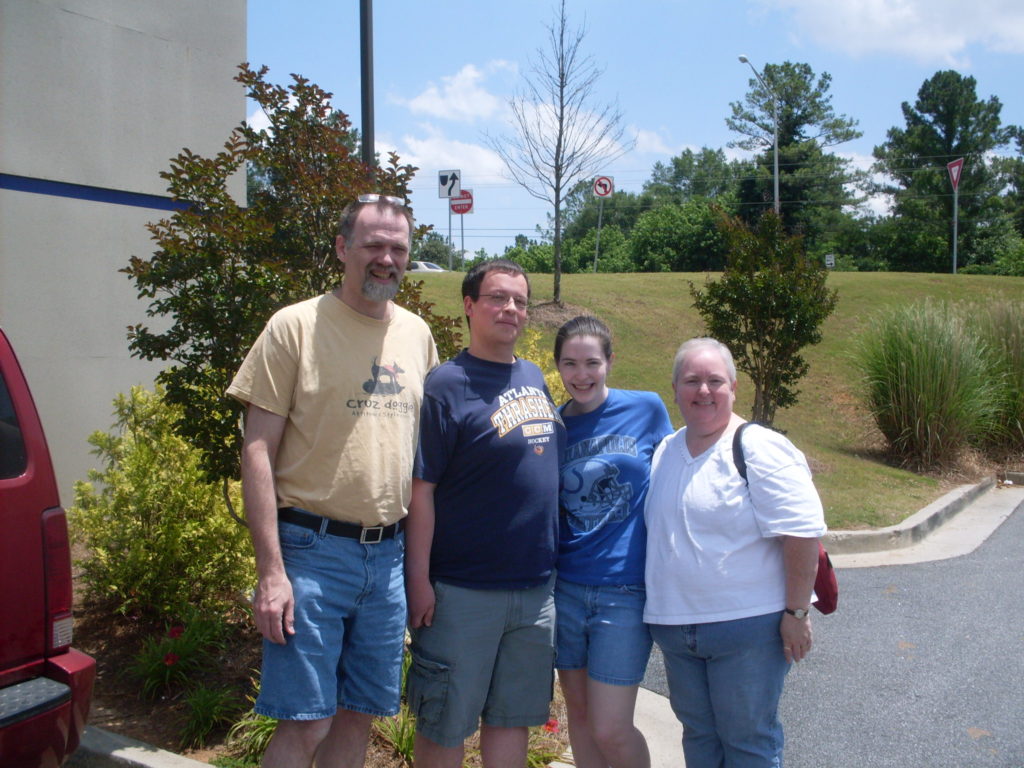 This is a very old picture but it was the only one I cold find of all of us that wasn't a picture from our wedding! Haha!
Would you like to see my posts as they are posted? Sign up for my email list in my right side bar or in my newsletter tab!
Do you follow me on Facebook, Twitter, Pinterest, or Instagram? This way you can keep up on all the random crafty fun! Be sure to use the hashtag #randomcraftylife because I love seeing what you are up to! Have you joined the Random Crafty Georgia Girl Community Facebook group? Get behind the scenes of what goes on in the RCGG life! There's also games, weekly discussion threads, and some show and tell!