This is not a sponsored post! I made this on my own accord after finding the recipe in an email from Betty Crocker!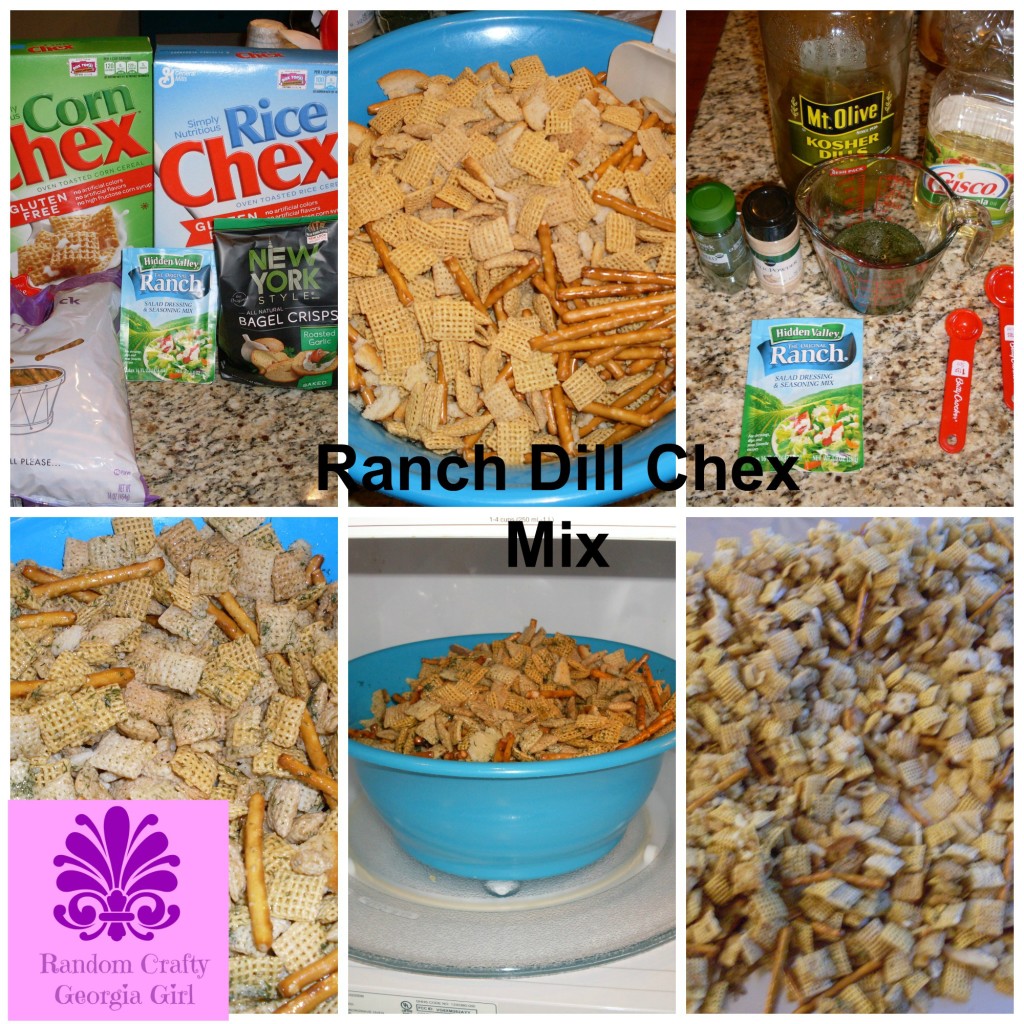 Mr. RCGG and I will be going on a trip soon. I wanted something as a snack in the car that wasn't the same chips and candy. So when I got this recipe in my Betty Crocker email I knew that I wanted to to make it! It's really simple to make. I hope you find it easy and as yummy as we do!
Dill Pickle Ranch Chex Mix
Print recipe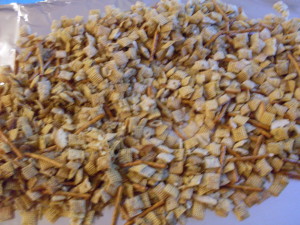 Ingredients
4 1/2 cups Corn Chex cereal
4 1/2 cups Rice Chex cereal
2 cups bite size pretzels
2 cups garlic bagel chips (broken in to 1 inch pieces)
1/3 cup vegetable oil
1 tablespoon dried dill weed
1 teaspoon garlic powder
1 tablespoon dill pickle juice
1 packet dry ranch dressing mix
Note
This recipe is from Chex and Betty Crocker.
Directions
Step 1
In a large microwavable bowl, mix cereals. pretzels, and bagel chips.
Step 2
In a measuring cup or small bowl, mix oil, dill weed, garlic powder, and pickle juice.
Step 3
Gradually pour oil mixture over cereal mixture until evenly coated. Sprinkle with ranch dressing mix, stirring to coat.
Step 4
Micro wave uncovered on High for 4-5 minutes, stirring every minute with a rubber spatula and scraping the sides and bottom of the bowl.
Step 5
Spread on waxed paper to cool. Store in an air tight container.
Just a note about the recipe: I would add a little more dry ranch mix to it. That's just my preference though!