We are officially halfway through the first month of 2018! January is a new beginning for most people. You change the wall calendar to a new one. You buy a new planner. But where do you go from there? You bought the planner, now what? It looks intimidating! It doesn't have to be though!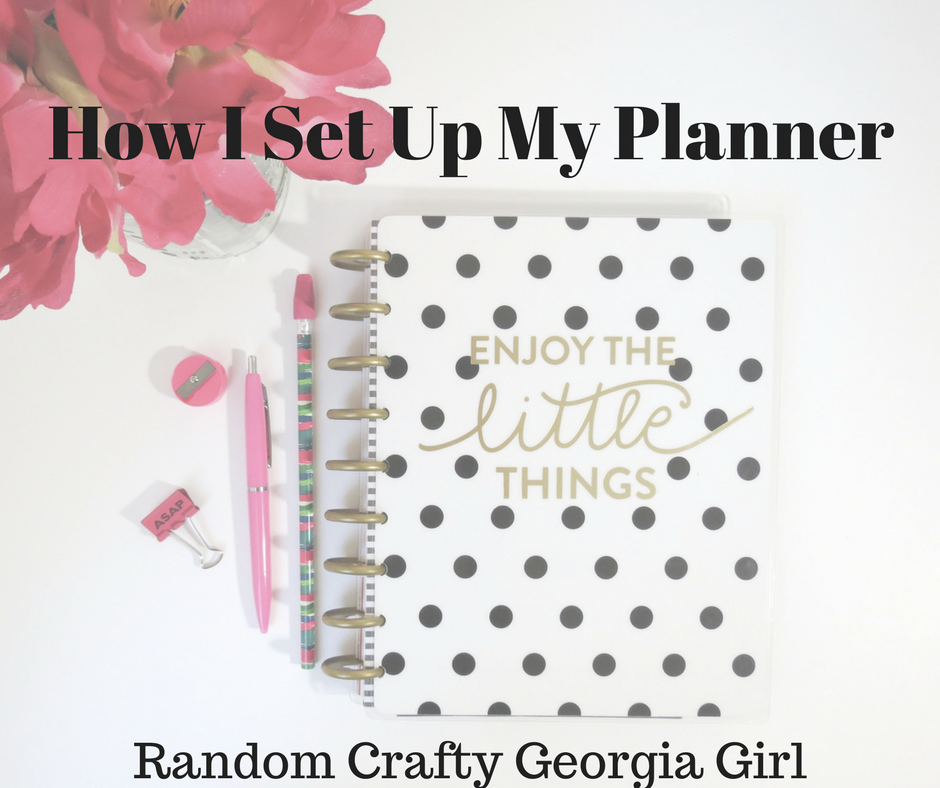 I use two planners. Yes, you are reading that right. I use an every day planner from my favorite Etsy shop Polka Dot Posie Print. I have been using Jen's planners for about five years and I love everything about them!
I use my every day planner to keep track of what's going on during the month. The monthly calendar spread is a great way to see the whole month at one time. (I print a copy of the monthly spread at the beginning of every month to put on our fridge.)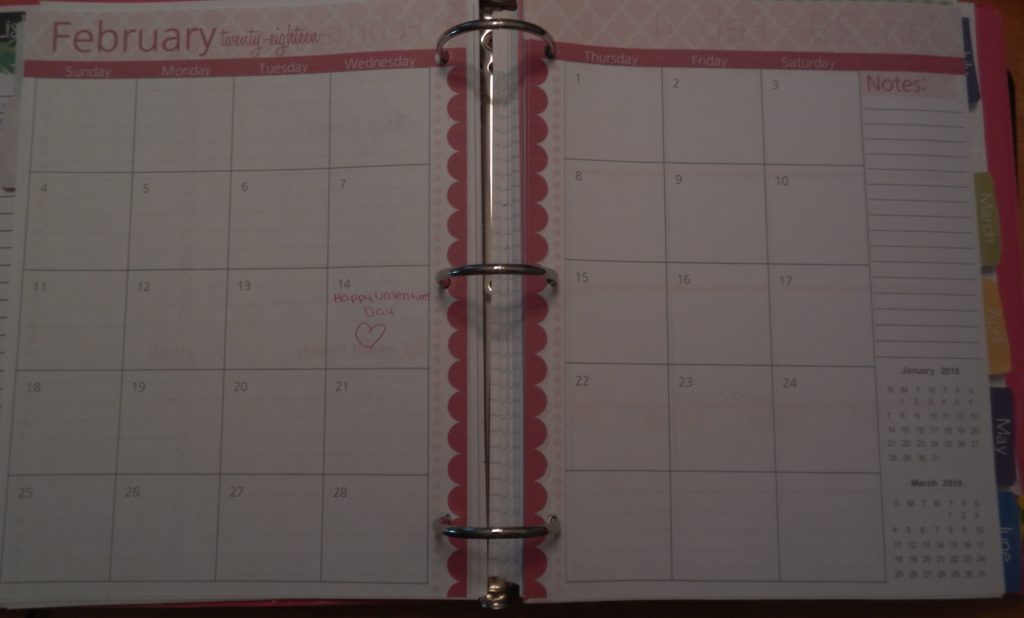 The weekly spread has each day divided into boxes for morning, afternoon, evening, and night. You can get a dinner option too if you plan out your menu for the week.

I set up this planner by color coding everything into categories.
Purple- birthdays
Blue- holidays and events
Red- daily chores
Green- ebay pictures and listings
Pencil- blog related (so it can be moved if needed)
Jen has planner stickers in her shop as well. I have those, but I haven't used them in awhile! I need to get back into using my planner stickers too.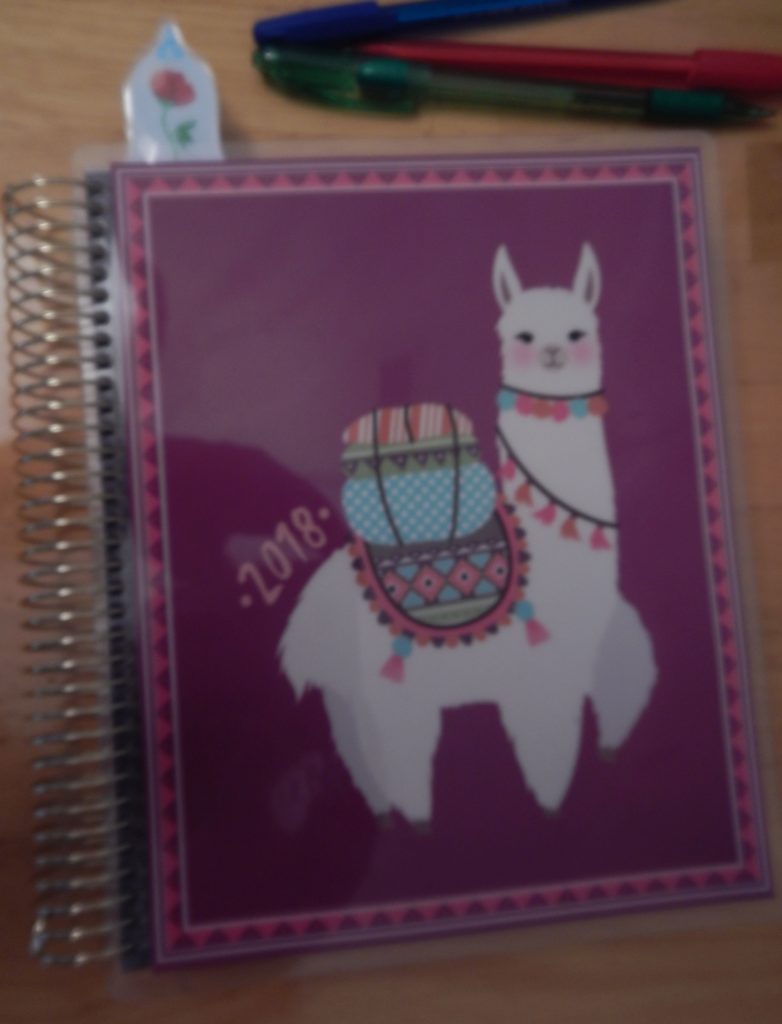 I also use a planner for my blog and Ebay business. This one is a Recollections brand that I got as a gift from a friend. I wasn't sure how I was going to use it at first, but when I needed a way to keep my Ebay business and blog ideas organized I decided that this planner was where I was going to keep everything organized.
In this planner, I use the monthly layout to write when I'm writing a post and when it will go live. I write these in pencil so that I can make changes if I don't finish a post before I want it to go live.

Also in this planner is my ebay business schedule. I have a schedule of taking pictures on Tuesdays and Thursdays and listings on Wednesdays and Fridays. On Mondays I sort out items for pictures for the week and finish listings if I didn't get them all done on Fridays.

I think having this set schedule for the Ebay business has really helped me keep up with getting things done. Last year, the business was just more of a when I felt like doing things! I'm sure Mr. RCGG didn't like that! Haha!!
So that's how I set up my 2018 planner! It isn't as complicated as it seems to be I promise! Just take a deep breath and you can have your planner set up by the end of the week!
Linked up to Tip Junkie Tip Me Tuesday