Seventeen miles from Beaufort, SC is a small town called Yemassee there's a beautiful old church called Sheldon Church. It is in ruins, but that doesn't take the beauty from it.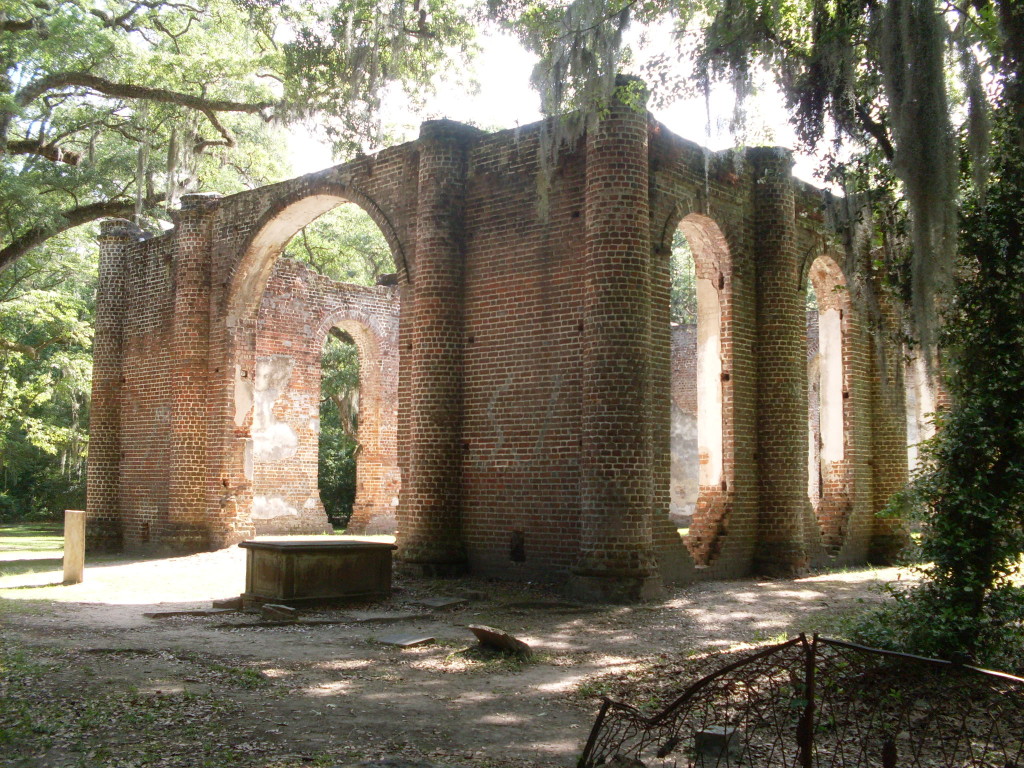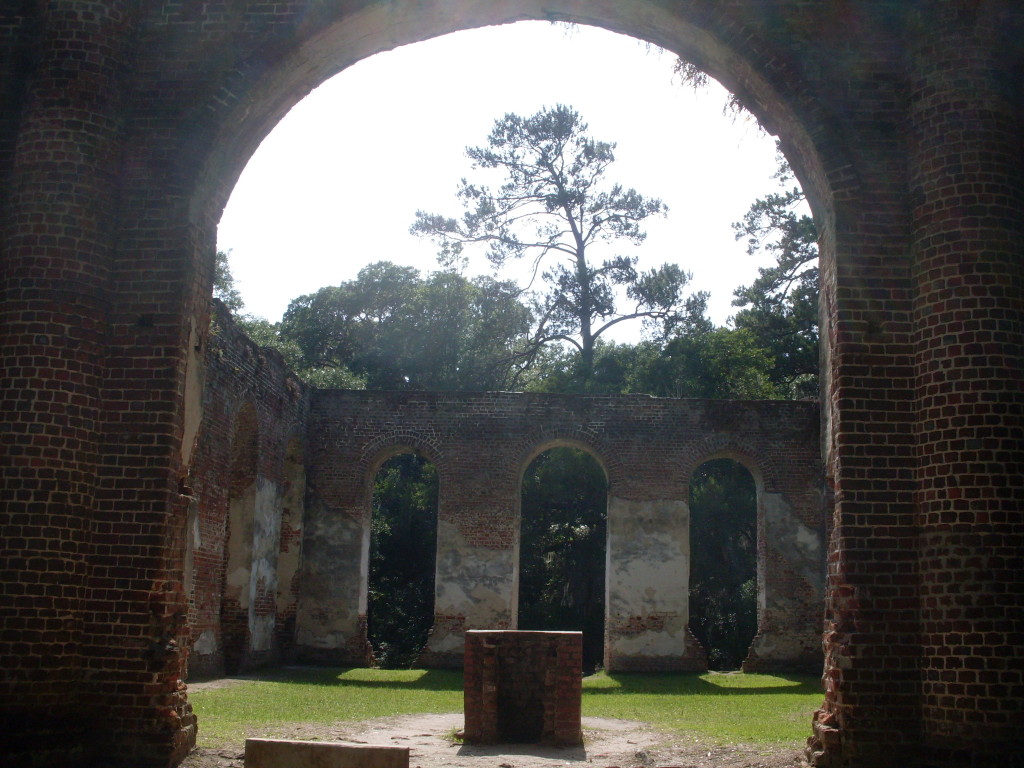 Old Sheldon Church was built between the years of 1745 and 1753. In 1779 in was burned by the British, but was rebuilt in 1826. During the civil war, General Sherman burned it in his March to the Sea in 1865. The church was not rebuilt after this and was gutted to use materials to rebuild homes burned by Sherman's troops.
It is a very popular spot for photography and weddings in the low country.