January 3, 2018, Snow in Savannah, Georgia. This past week has been really cold in Savannah. Then on Wednesday it snowed for the first time on the Georgia coast since 1989.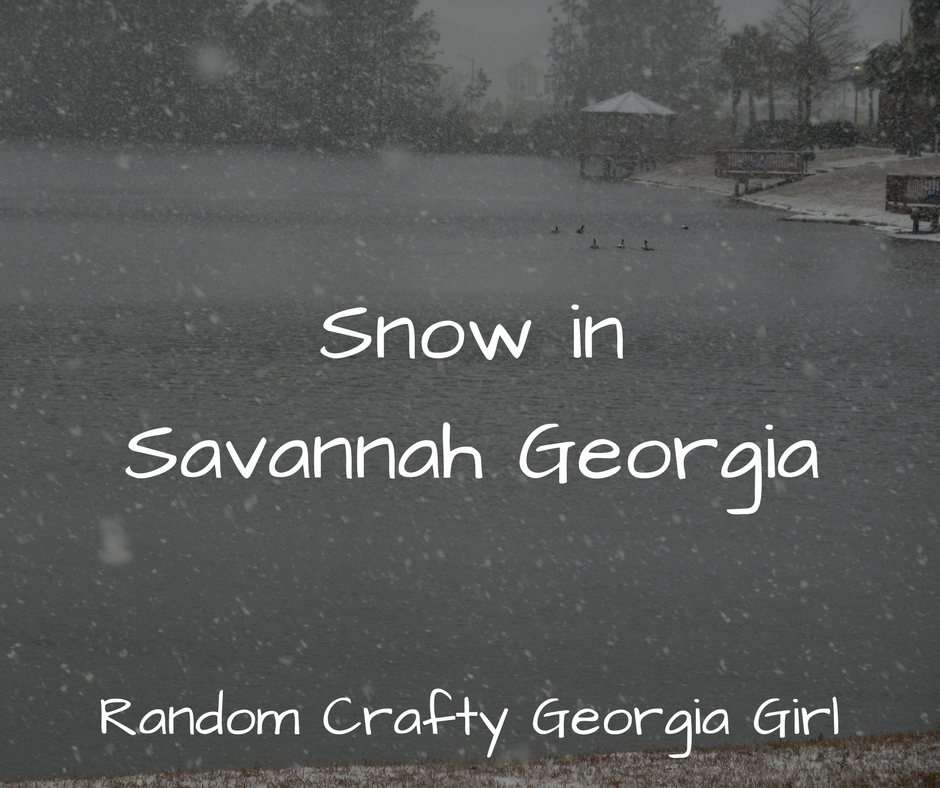 Snow in the South is rare! Cold weather in general in the South is rare. This winter has had both and had an unexpected snow day last week! It snowed in Savannah for the first time in 29 years! It was so much fun to just take a day to watch the snow fall and take pictures! Everyone was out playing in the snow and just having a good time! It was also icy. There was freezing rain right before the snow started and it froze overnight. That wasn't as fun! We were able to make it out on Thursday to the grocery store and Sam's Club though.
It's so crazy to think of snow in Savannah, but it happened. It was fun to play out in, but I'd rather have the warmer weather any day! What's your favorite thing to do on a snow day?