Spring is upon us! At least in some parts of the world! I saw on the news this morning that there could be another snow storm headed towards the Northeast. Anyways, who wants to talk about cold and snow when there are more important things like SPRING!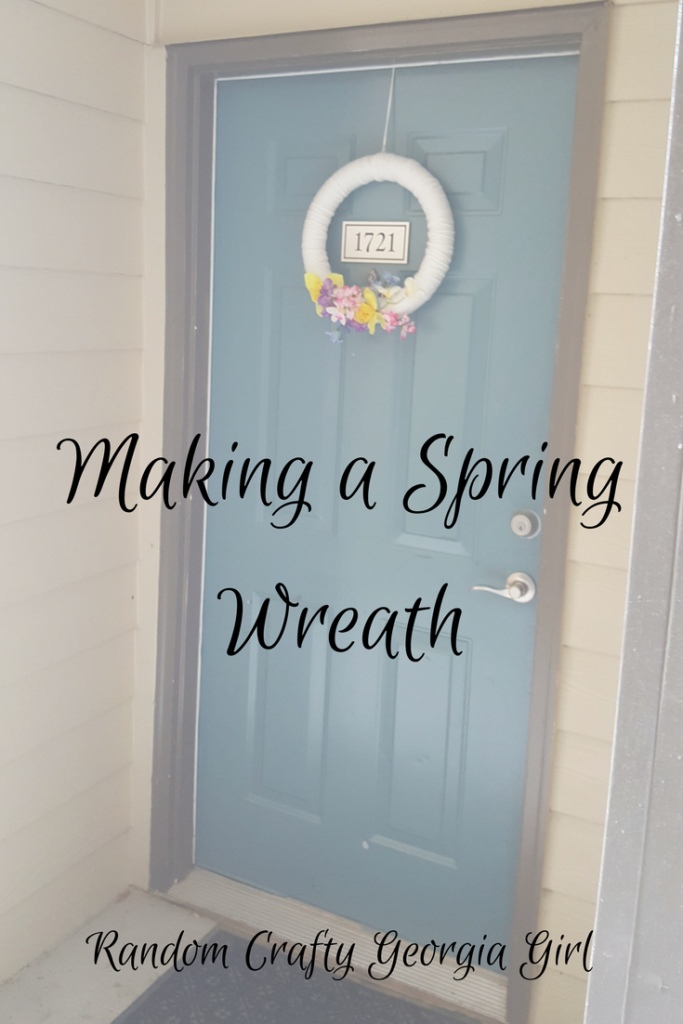 For Creating Something Random this month I wanted to make a Spring wreath for our front door. It has looked bare since we took the Christmas wreath off and I loved having something on our door!
I have always loved how the yarn wrapped wreaths looked so I knew I wanted to make one for my Spring wreath. I wasn't sure how it worked exactly, but then I thought it's just wrapping a wreath in yarn. How hard can it actually be? This was so simple a baby could do it! Haha!
Here's how you make your yarn wrapped wreath.
You'll need:
a wreath form
yarn in your choice of color
flowers
scissors
hot glue gun
First, unwrap your yarn enough to hot glue the end to the wreath. Then start wrapping the yarn around the wreath. You will have to go through the wreath to do this. Wrapping the yarn around the wreath is a whole lot easier than it sounds. At first it might be a little awkward but soon you will get into a rhythm. Every few minutes you will need to push the yarn around to make it look tight on the wreath form. Keep doing this until you have the wreath covered in yarn. Cut the end of the yarn and hot glue it to the wreath.
Next, you need to decide how you want to arrange your flowers. Take the flower buds off of the stems and figure out how you want them to look. When you have them arranged how you like them hot glue them to the wreath. You have to push them down a little bit. Make sure not to burn your fingers! Hot glue get VERY HOT!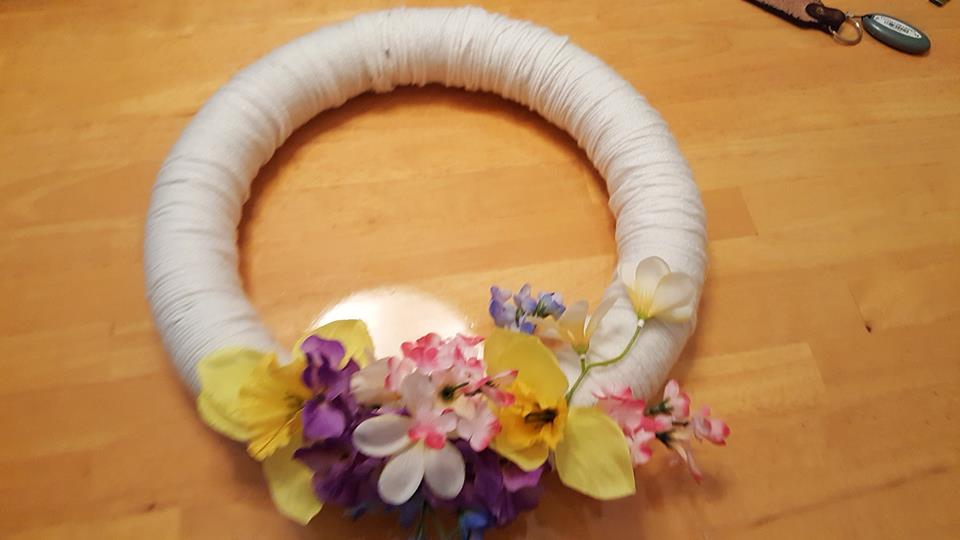 See how simple that was to make? Once you get the hang of it you can add other colors of yarn and really get creative with your seasonal and holiday decorations!
Save