I usually don't post on weekends, but I REALLY need to get caught up on things so I thought a random thoughts on a Saturday post would be fun! I'm thinking this might become a monthly end of the month post where I just take a day and babble away like I do sometimes! Anyways, it's halfway through August and I'm just now getting back to posting! My last post was on July 22nd where I posted my Summer Fun Round up Part 2.
Here's this month's thoughts on a Saturday!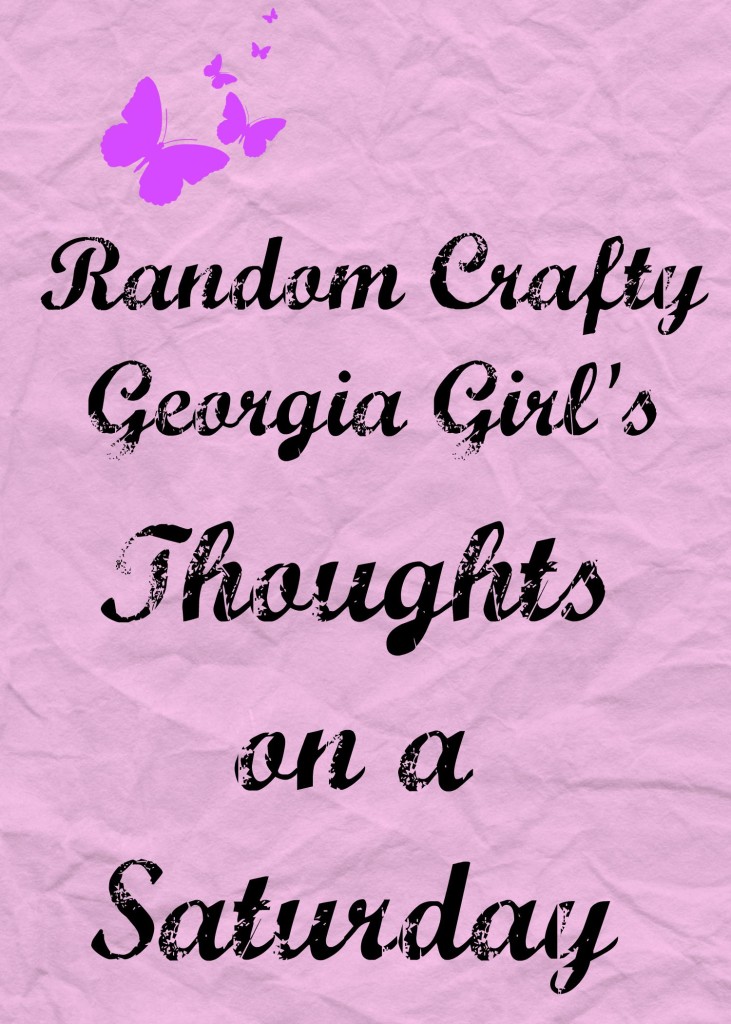 I have several ideas in my head about what I want to do for Fall crafts! I'm hoping they get accomplished this year since there's at least two that I have been wanting to do for the past three years!
I have a few ideas for my Christmas series! I'm still working out the details and I have asked on Facebook for small businesses and crafters for a giveaway! I'm excited that I have already had two people contact me! YAY!
I have been working on some new contribution posts for A Pinch of Faith. Hopefully by the end of the month I will have those done and ready to submit. I love writing for Amanda and her blog, but it is definitely a lot more work than I thought it was going to be! I need to get on a better writing schedule like I was before July started!
I'm ready for football season! Mr. RCGG started watching preseason games this weekend and I'm excited to watch some Colts games!   Mr. RCGG is a Carolina Panthers fan and the Colts are actually going to be playing in Charlotte this year! It's been a long time since our two teams have played each other!
I can't stop eating chocolate hostess doughnuts! Those little things have always been a guilty pleasure of mine. There's just something about them that is so good!
I have a minor obsession with washi tape! I'm always looking at it on Etsy  wanting to buy more, but I know that I don't need it at the moment! BUT I do at the same time! I asked Mr. RCGG for a small thread rack for my birthday so I can store it on my desk instead of in an old Toms box. Haha! I have the first row filled up already!
I signed up for a blog staycation for September and I need to start thinking of some things I want to get done during the weekend of it! This is the second time I will be participating and I'm looking forward to it again!
I hope you enjoyed my first Thoughts on a Saturday! I'm looking forward to doing it again at the end of next month! I'll be nice and not make you sit through two in a month! Have a great weekend! =)