During the holiday season there is a sense of RUSH RUSH RUSH! We tend to forget that we need to take time to enjoy the season. You need to stop and take a moment to unwind from the hustle, but what exactly does that mean?  It means that you need to take some time for some self-care. What is self care?  I'm sharing some of my favorite self care ideas to unwind after a busy holiday season.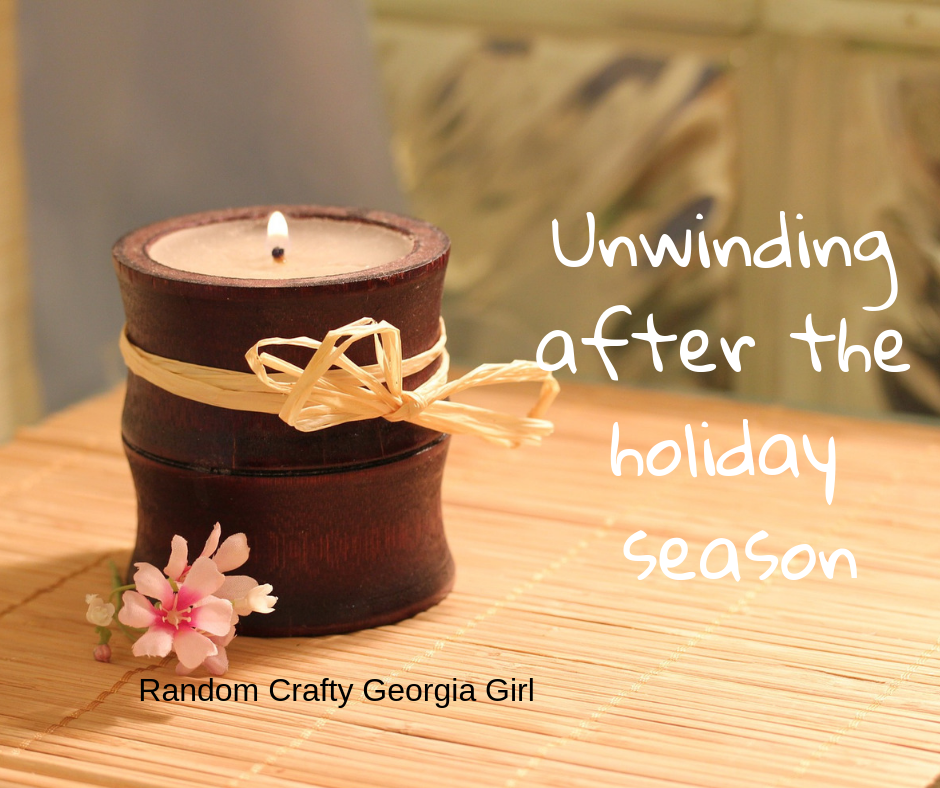 I love taking time to just do something for myself. It doesn't have to be expensive or even a whole day. You can take a few minutes for self care right at home! Here's a few of my favorite ways to unwind!
Read. I love reading. I feel like I'm being taken to a different place or time and sometimes get so lost in the story that I lose track of time!

Taking a hot spa bath with a bath bomb. I love bath bombs! They are so much fun to watch fizz and bubble! Some of them turn your bath water different colors and scents!

At home manicure and pedicure. I love having my nails done but don't really have time to go to a nail salon to have them done! Doing them at home is so easy and doesn't cost as much!

Watching a favorite TV show or movie. There's some days that you just need to sit and binge watch your favorite show! I don't know how many times I have done this with Downton Abbey or Wizard of oz!

Talking with a friend. You always need your friends! Even if you haven't heard their voice in over 10 years you can still keep in touch by text and social media! That's how my BFF and I keep in touch! Along with cupcake mail!
There's so many other ways to unwind! These are just a few of my favorites! What do you do to unwind from the holiday season or even after a long day? This post has been part of a blog hop! Go to the links below to see how others unwind after the holiday season!
I hope you enjoy the posts by these lovely ladies as much as I did! We all have our different ways of  unwinding from the holidays and I'm excited to find other ways to de-stress myself! =)
Would you like to see my posts as they are posted? Sign up for my email list! By signing up for the Random Crafty Georgia Girl email list you get posts delivered directly to your inbox, updates of what is going on behind the blog! You can sign up in the pop up or on the
Do you follow me on Facebook, Twitter, Pinterest, or Instagram? This way you can keep up on all the random crafty fun! Be sure to use the Instagram hashtag #randomcraftylife because I love seeing what you are up to!