There's so many forms of cancer. Some you hear about all the time like breast cancer and pancreatic cancer. There's some forms that don't get any attention at all. That doesn't mean that they aren't as important for us to know about. For this month's With A Purpose I talked with Heather about Mesothelioma.

I have to admit that I didn't know anything about mesothelioma before I contacted Heather. Her story was very inspirational to me and I'm so glad to help get the word out about this rare cancer. Take a few minutes to read her story! It is truly a great blessing to know that God had been with her throughout the past eleven years!
I'm a survivor of a rare cancer called mesothelioma, which is caused by exposure to asbestos, I was diagnosed just 3.5 months after giving birth to my baby girl and given 15 months to live if I didn't pursue treatment. I'm overwhelmed to say I celebrated my 11th year of survival on Feb 2nd and it's a huge milestone since it means I'll have outlived my best case prognosis of 10 years. We have a massive party with friends and family to mark the anniversary each year called Lung Leavin' Day and it's my biggest personal awareness event of the year.
Heather sent a few pictures from past Lung Leavin' Day events for me to share with you.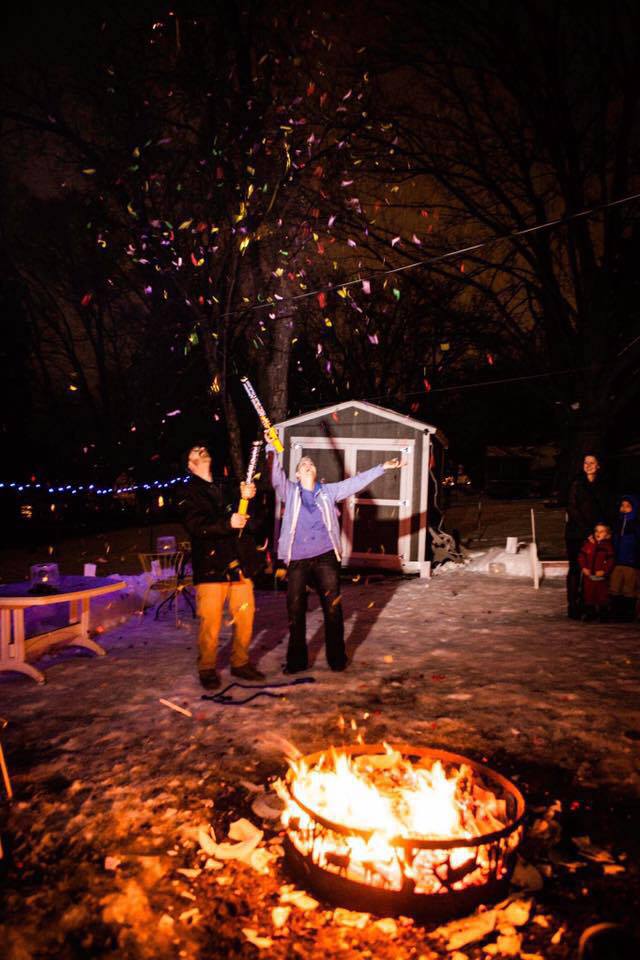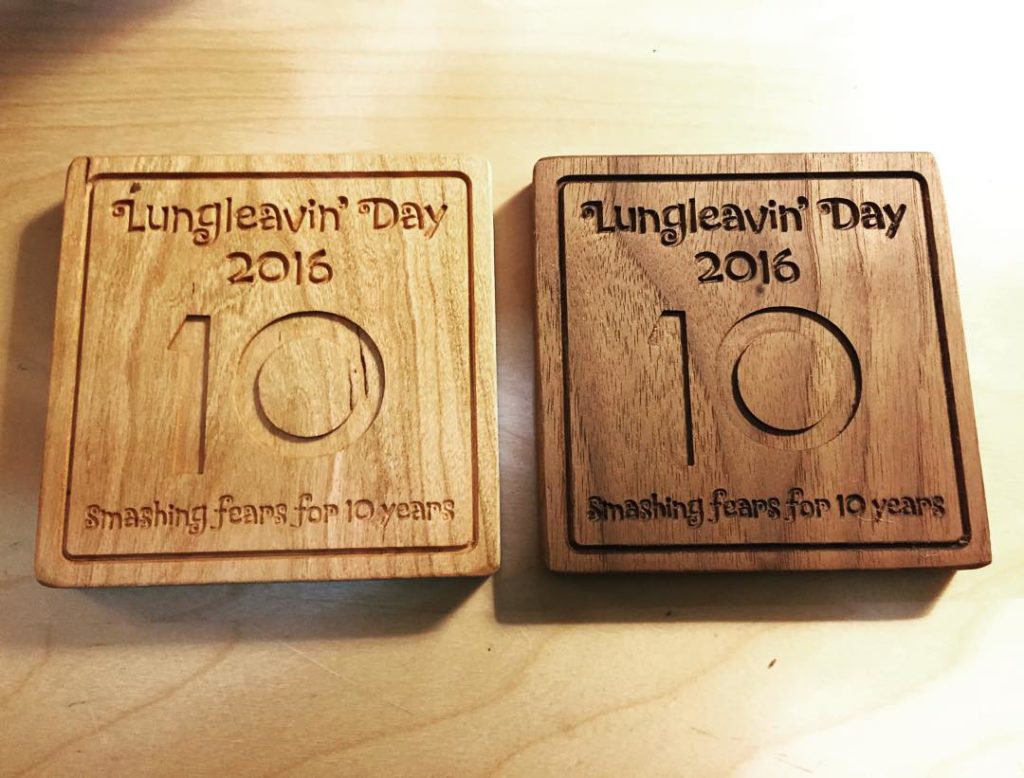 You can also read my entire story on my blog series here, as well as more about mesothelioma is and the dangers of asbestos…which is STILL legal and used in the US today. Along with my family the most important part of my life (and my own Purpose!) is my current role as an advocate for those affected by this rare cancer and working to see asbestos banned in the US. Cancer touches far too many, especially this one which is 100% preventable, I work so that no family has to go through what mine has.
I asked Heather a few questions about mesothelioma since I didn't know too much about it! I knew others probably would be wondering the same things that I was. I actually was a bit worried that Heather would think my questions were ones that she gets asked all the time. But, then I thought that if I don't ask how will we learn about this rare form of cancer?
What is mesothelioma?
Mesothelioma is a cancer that affects the lining of organs, most commonly the lungs, heart and abdominal cavity. It's almost always caused by exposure to asbestos. The most common form is pleural mesothelioma, which was my diagnosis, where it develops in the lungs after inhaling the toxin. I was unknowingly exposed to asbestos as a child and as a result was facing a terminal cancer prognosis of 15 months to live at just 36 years old.
Are there any special treatments? Chemotherapy?
Or is the only treatment option lung removal?
As with any cancer patient, treatment and available options can depend on so many factors. For mesothelioma, typically it's a combination of surgery, chemotherapy and radiation depending on what stage they're diagnosed at and what their prognosis is. There are some advanced surgical options, for example, my surgery to remove my left lung called an extra pleural pneumonectomy was very experimental at the time.
There are also some new advancements with clinical trials, immunotherapy drugs, gene therapy and new surgical treatment options tailored to each individual patient's case.
How does it differ from other cancer?
Mesothelioma differs from other cancers mainly in two ways, how it develops and also it's long latency period. Since asbestos is the only known cause for mesothelioma, it's an environmental cancer and completely preventable..there is no safe level of exposure to asbestos. There is no reason why we continue to use it in the United States and around the world. It's still found in older homes and schools in insulation, drywall, etc. and still currently used in automotive and in industrial applications, so awareness is still vital in preventing exposure.
The other way in which mesothelioma differs is it's incredibly long latency period before it develops, anywhere from 10-50 years after exposure to asbestos. Symptoms can also present as other illnesses (pneumonia, gastrointestinal issues, etc.) so tragically proper diagnoses come too late which means this cancer has a very poor prognosis of 15-24 months to live upon diagnosis.
How did mesothelioma affect your life? your relationships?
It's difficult to actually find a way that mesothelioma didn't change my life! Being diagnosed just 3.5 months after giving birth my baby Lily and my husband, Cameron have been my only constants and they were also the reason why I fought so hard, I HAD to be here to raise my baby girl. She needed me, I was determined she'd have a mother to be here for her.
Other than family, who were my rock during treatment and recovery, I felt the loss of my life prior to diagnosis in almost every way. Namely losing my career, which after my health and losing a lung, was the most difficult change. I was not only a hair stylist who loved my job, I was also part owner in a successful salon, both of which I lost upon diagnosis.
My cancer also showed me who truly was there for me. People don't know how to act around people going through the fight against cancer and seeing friends that I thought would be there to support me all but turn their back on us was very painful at an already impossibly difficult time. However, it also showed me how many amazing people I did have in my life who stepped up in countless ways and I still and will forever remember their help and support during that time.
How are you raising awareness for mesothelioma besides Lung Leavin' Day?
I work to raise awareness all year round online, largely through blogging and connecting with others to help educate on the continued dangers of asbestos and raising awareness of this rare cancer to help those who are affected by it.
I've also been a speaker at conferences held in support of asbestos-related diseases, mesothelioma support organizations and also I've spoken before Congress to help support legislation that is desperately needed and over-due to see that asbestos is finally banned in the United States.
There are several fundraisers supporting mesothelioma awareness during the year that I attend as well, one of my favorites is Miles for Meso which is a network of 5k's held across the country around Mesothelioma Awareness Day which is September 26th. I just discovered and attended Kayaking 4 Meso in 2016, also held in September, and had so much fun at this unique event with so many special people in the mesothelioma community I've connected with over the years. They are what make awareness so important and meaningful!
Thank you so much for sharing your story and the interview Heather! You are an inspiration! God has blessed you and your family! I'm going to help raise awareness for this rare form of cancer and I encourage you to do the same.
Next month, I will be talking about a disease that has a special place in my heart. Alzheimer's/Dementia
Save
Save