I wear flip flops practically all year! As soon as it starts to warm up from our brief winter I switch from closed toe shoes to flip flops! I have SO MANY pairs of them that I could wear a different pair every day of the week (or year!) I'm sharing a fun craft that is so easy, inexpensive, and doesn't take long to make! Yarn scrap flip flops! I first made them quite a few years ago when my mom suggested I make something for our church craft fair. The little girls all wanted a pair and they were gone very fast! So, I'd call them a craft success! Haha!
Here's how to make them:
You need
yarn in your choice of colors
flip flops
scissors
Here's how to make them:
Wrap some yarn around around your hand. You will need more than I used, but I only used that much to show the first step.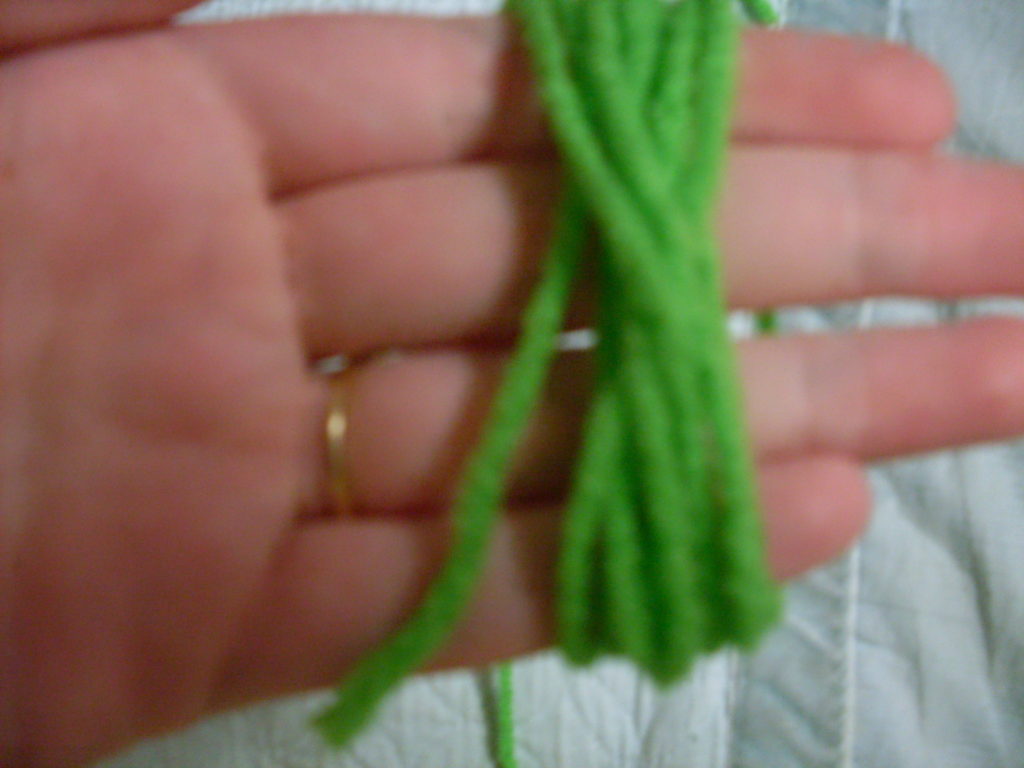 Cut the yarn into strips .
You can use two colors or only one, but this is about how much you will need for one flip flop.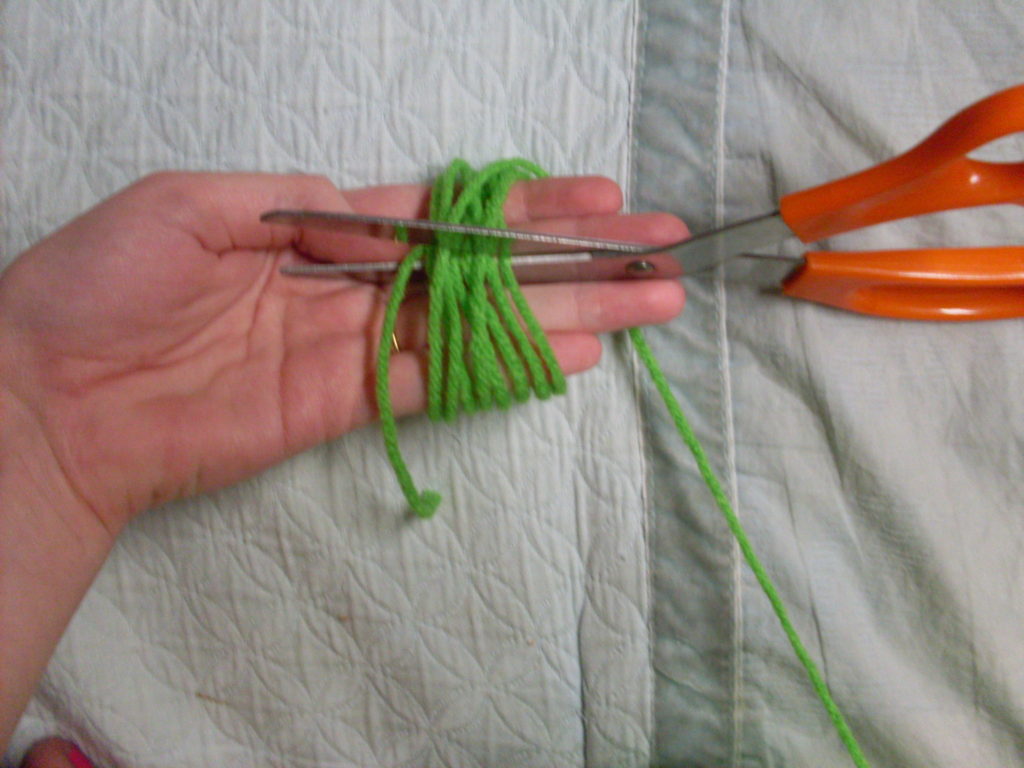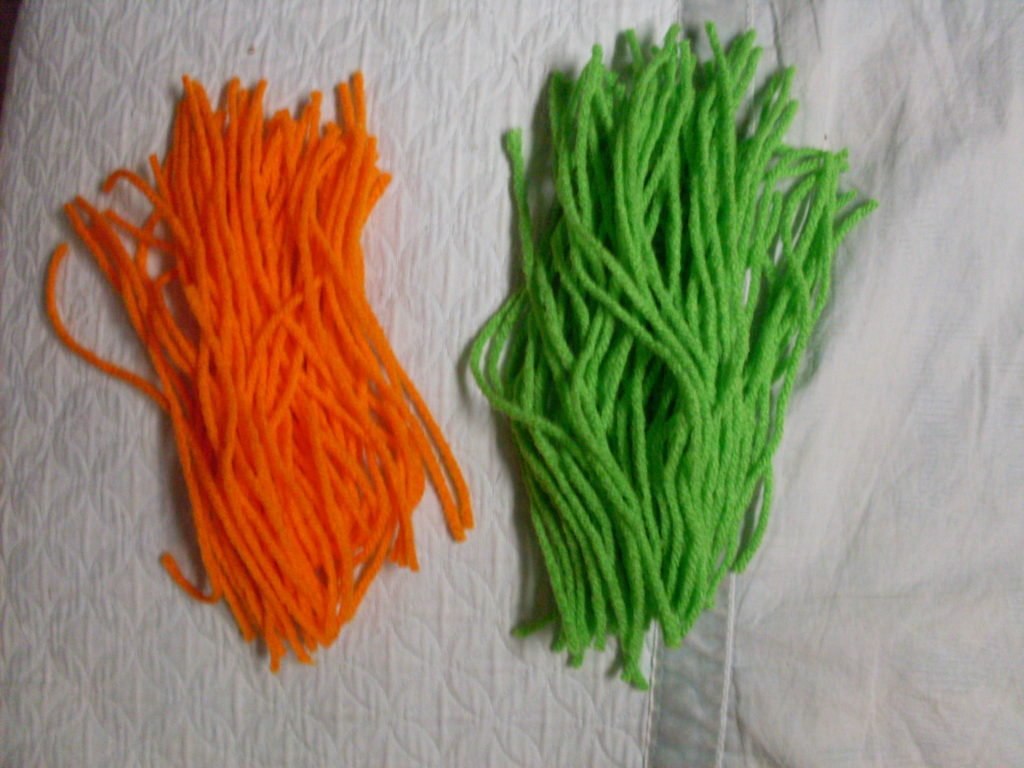 Tie yarn around each strap of the flip flop. You can alternate your colors or make them all solid. It is completely up to you! I alternated my colors.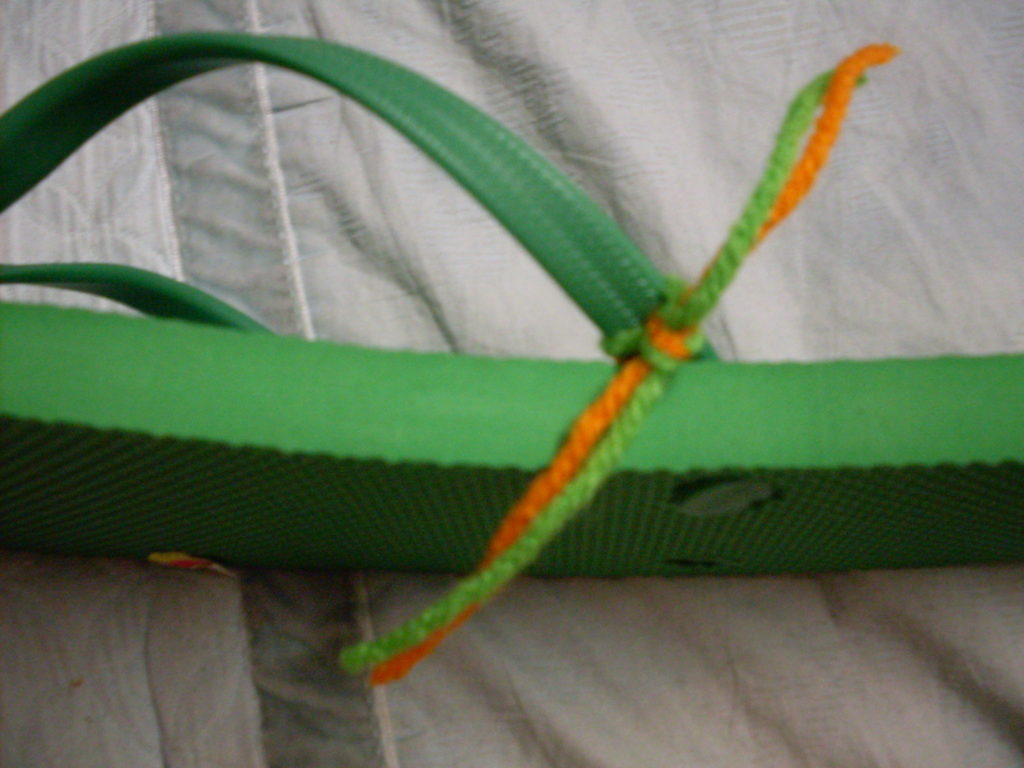 I tied the yarn in a triple knot to make sure it was secure. Keep tying yarn around the straps of the flip flop until you have it covered.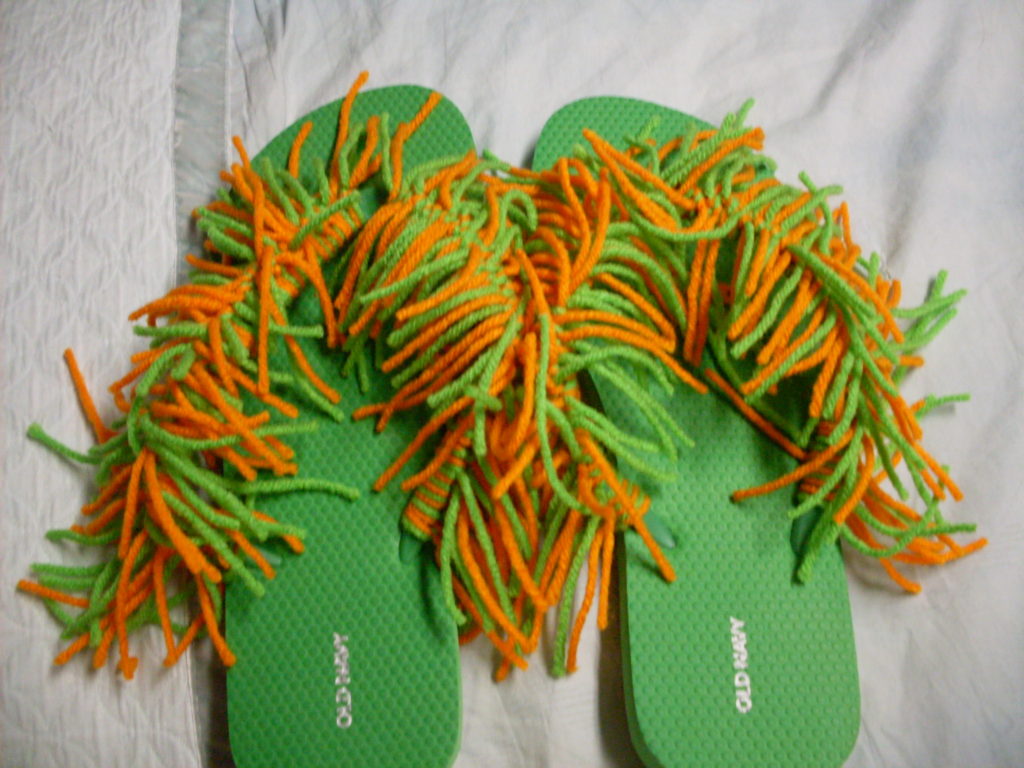 Then trim the excess yarn off the ends. You don't want to be sweeping the floor with them. Although that would be a good idea! Haha!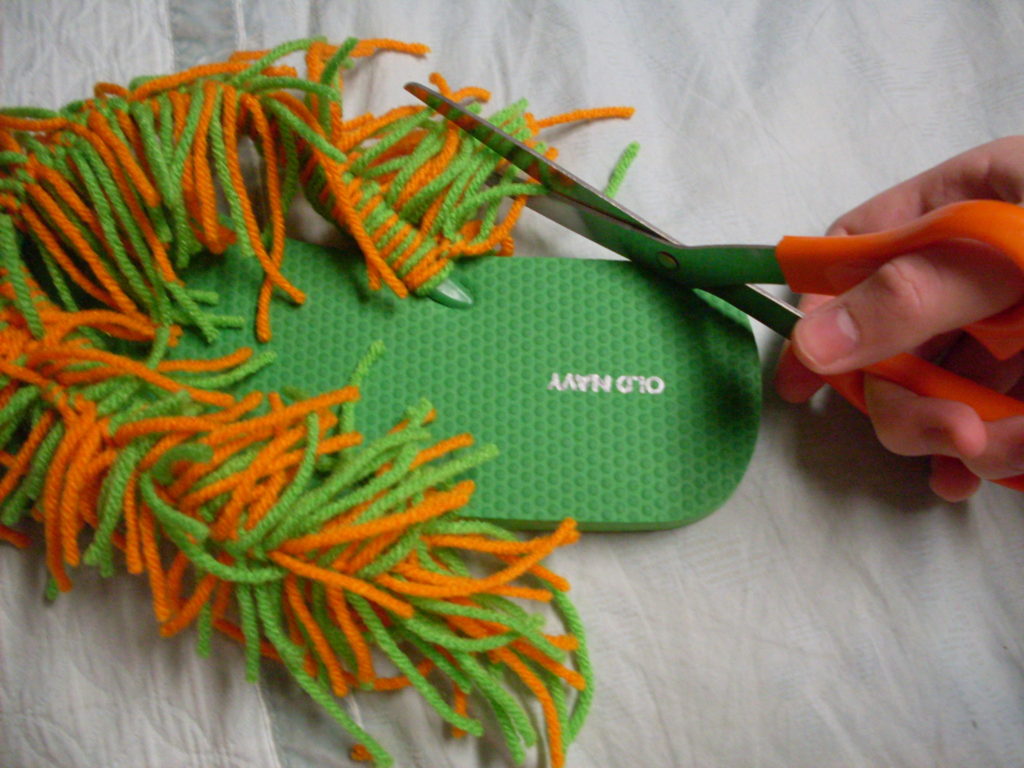 When you are done your new flip flops will look like this: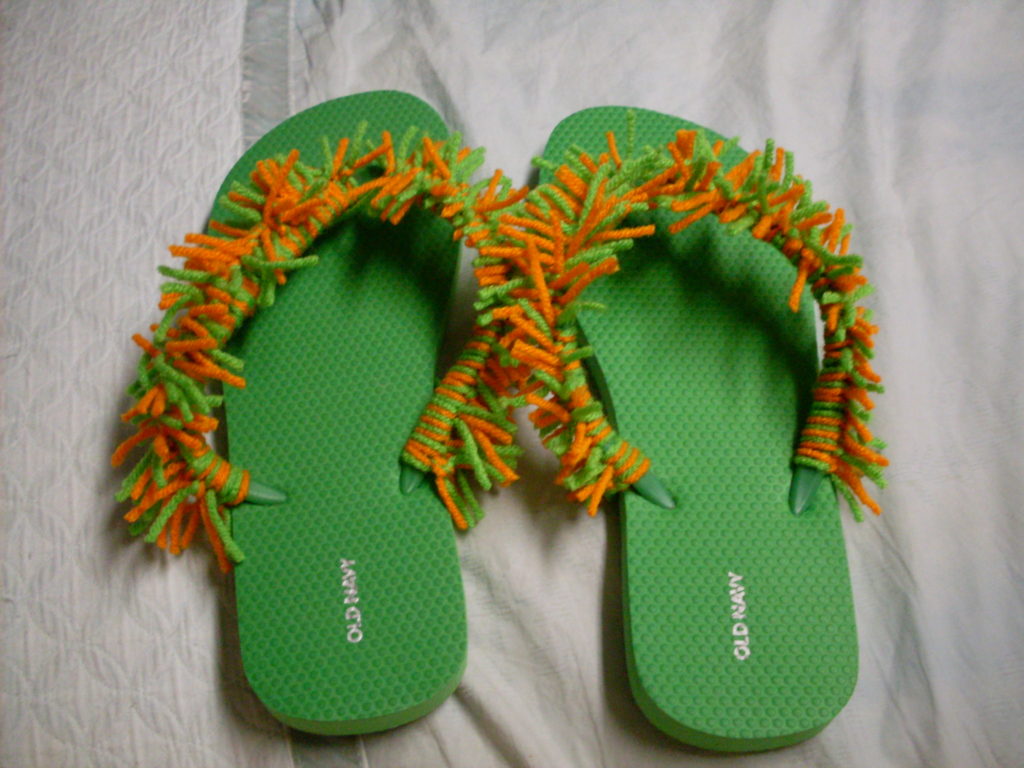 I got so many people asking where I got mine and when I told them that I made them they were so amazed! I even told a few moms how to make them for their daughters!
These are so easy to make and so much fun to wear! You can make them as gifts, holiday outfits, or just for fun! They are also a fun and easy craft to do for kids parties! Host a kids craft night with this as the main craft and I'm sure there will be lots of different color combos and so many memories made!
Have you made yarn scrap flip flops? I'd love to see the pictures! Share them on my Facebook page.
Would you like to see my posts as they are posted? Sign up for my email list in my right side bar or in my newsletter tab!
Do you follow me on Facebook, Twitter, Pinterest, or Instagram? Copy and paste the links into your broswer and you can keep up on all the random crafty fun! Be sure to use the hashtag #randomcraftylife if you'd like to be featured on the Random Crafty Georgia Girl Instagram! I love seeing what you are up to!
Facebook: https://www.facebook.com/RandomCraftyGeorgiaGirl
Twitter: https://twitter.com/RndmCrftyGAGrl
Pinterest: https://www.pinterest.com/RndmCrftyGAGrl/
Instagram: http://www.instagram.com/rndmcrftygagrl
Save
Save
Save