So, I try to have my Thoughts on Thursday post written before Thursday and just put my video in when I get it filmed! Well, this week has crawled by so slowly and I'm doing good to even remember that today is Thursday! ! I'm so glad that there's only one day left and then I can say good-bye to this week! There really hasn't been anything bad about the week, but it has taken forever to end! Have you ever felt that way about a week?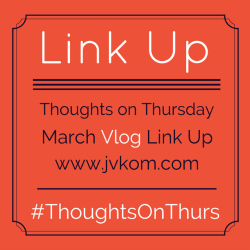 Here's this week's Thoughts on Thursday!
Really YouTube? You decided to make the thumbnail me holding a water bottle in front of my face? I guess it's your birthday and you can do what you want right!? Haha!