After you have taken down your Christmas decorations your front door looks a little bare without a wreath on it! I almost always have a wreath on our front door. I think it is part of what makes our apartment home. I made a snowflake wreath for our door just after Christmas.
To make your own winter snowflake wreath you need:
craft foam snowflakes
hot glue gun
wire wreath form
small chalkboard
white paint
paintbrush (I used a cotton swab because I couldn't find a small paintbrush)
Decide on a pattern for your snowflakes and hot glue them together. I made mine with alternating blue and white snowflakes with a glittery snowflake on top. I used one silver glitter snowflake.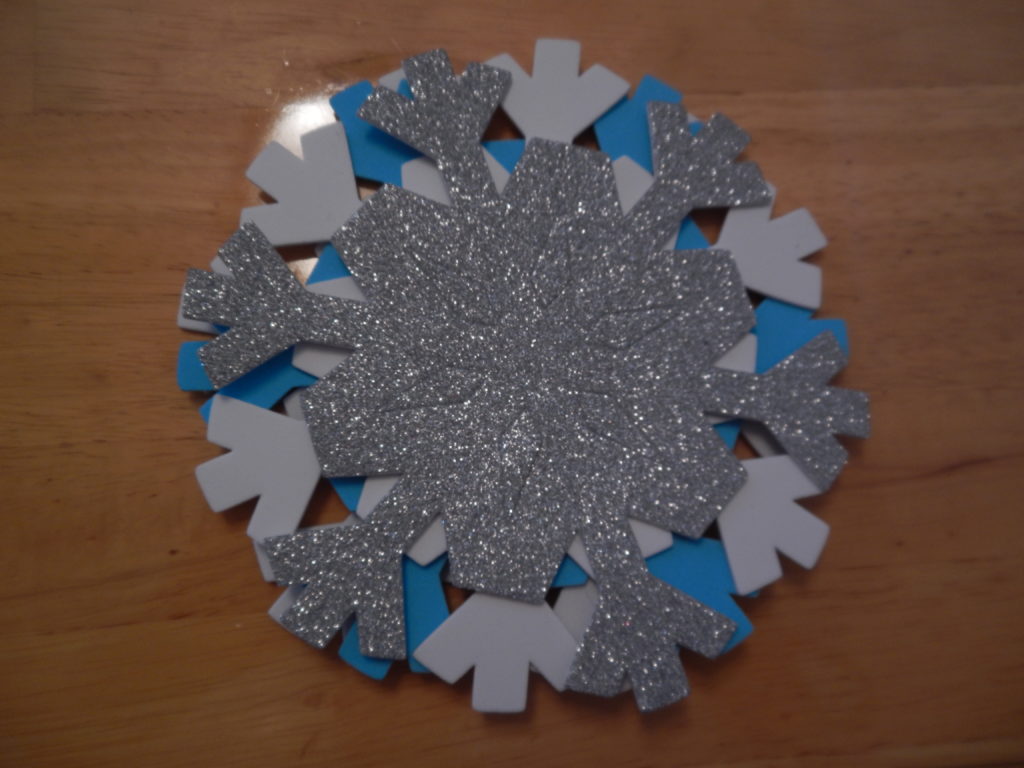 Arrange the snowflakes on your wire wreath form and hot glue them on.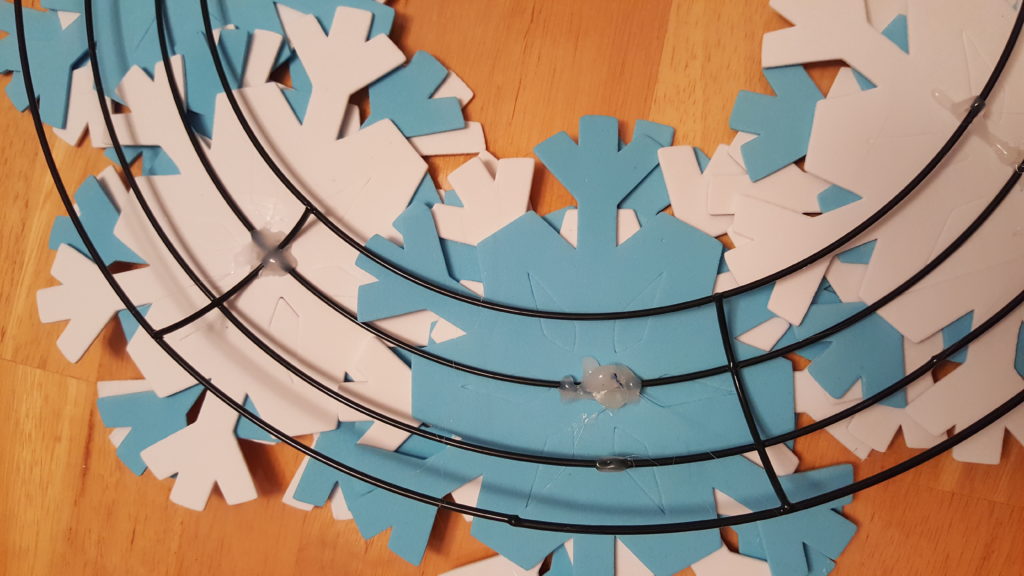 If you like, you can finish your wreath here. After I had all my snowflakes glued on, I noticed a spot where the wreath form was showing. So I used a small chalkboard to cover the gap.
I took the chalkboard and painted the words Let it Snow on it and hot glued it where the gap was.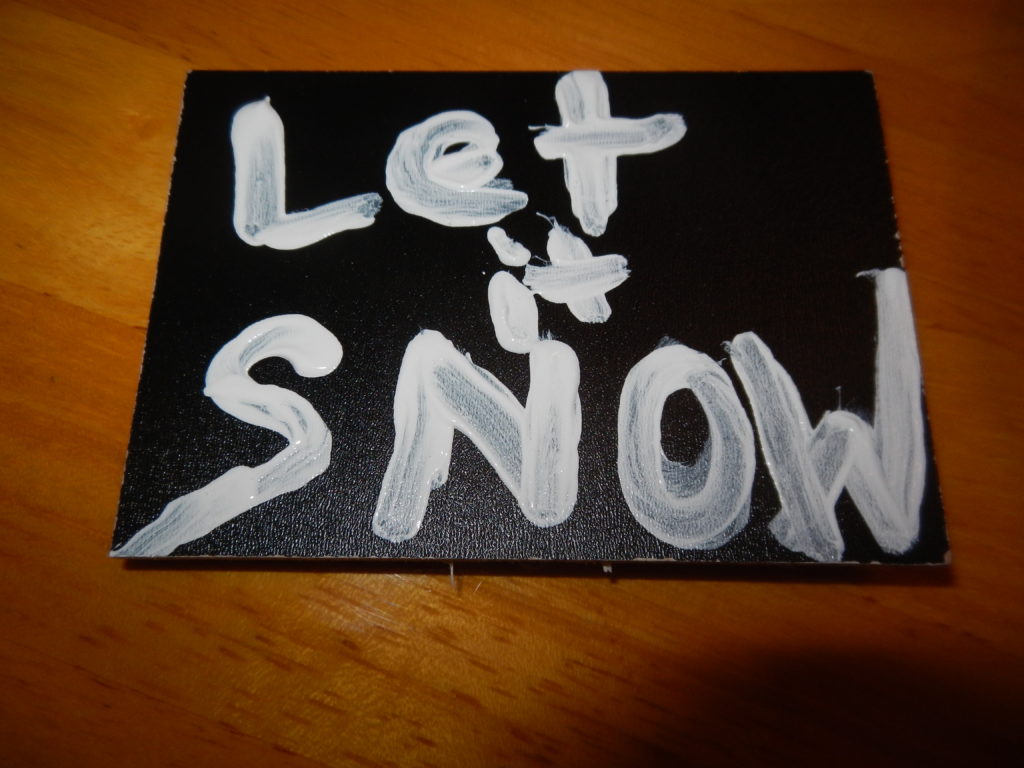 I love how my winter snowflake wreath turned out! It was so easy to make and looks so cute on our front door!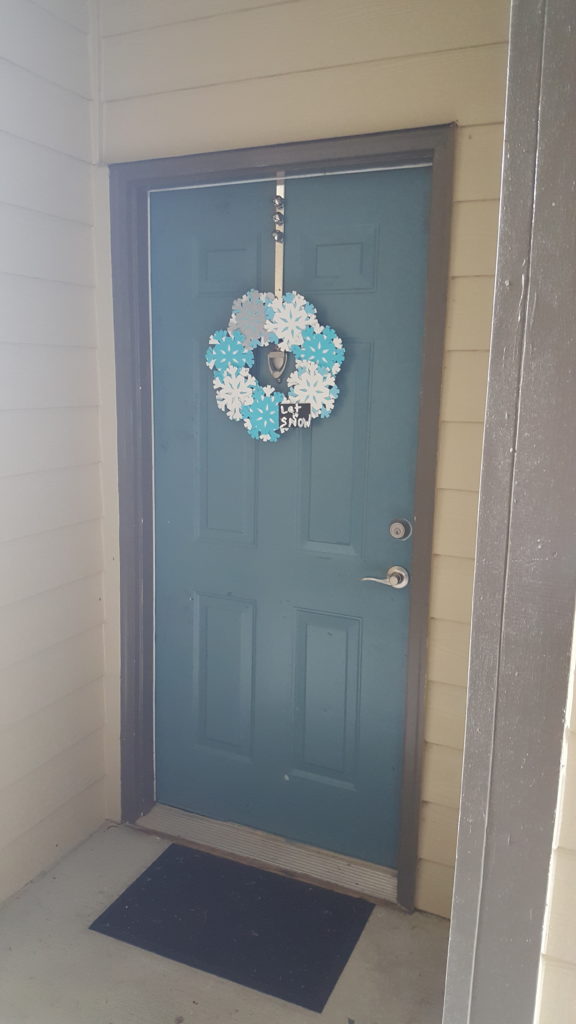 What's your favorite winter decoration?
Linked up to Tip Junkie Tip Me Tuesday